For 1999 INR this package at styles salon is a steal!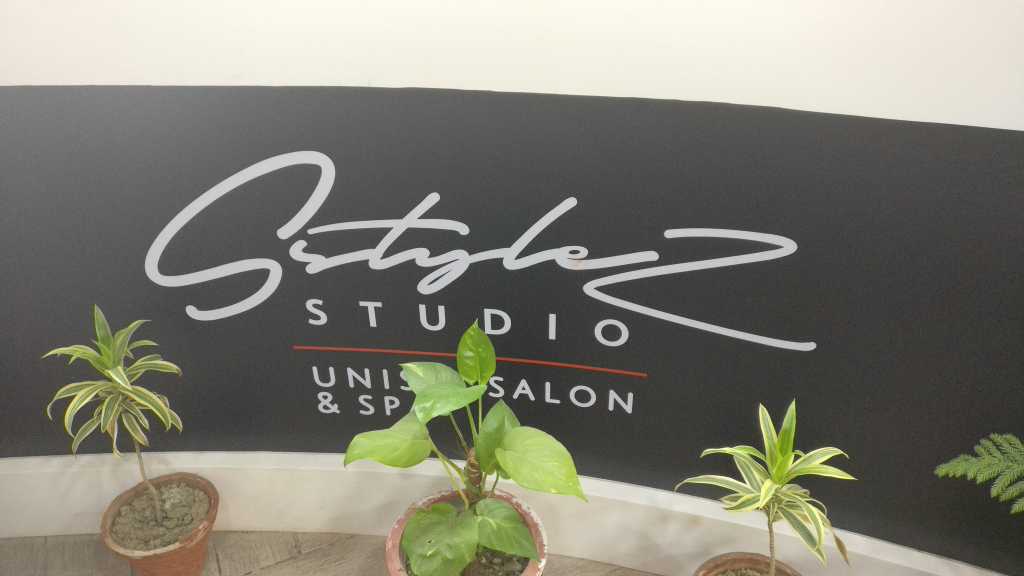 A salon is one of those places all the women love and what better when you get a day to indulge yourself head to toe! Recently we went to try this flashy, opulent salon in Noida 62 and it is worth every penny you spend. Sstylez salon is an year old entrant on the block and what makes it better is that their services are all about quality brands and trained professionals.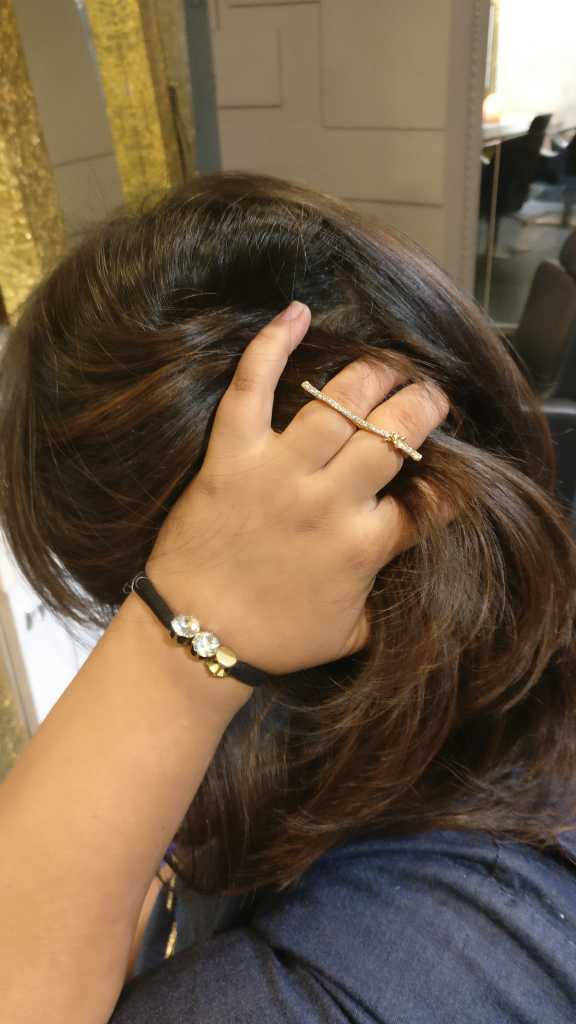 Salons usually cheat by charging for products they promise and giving you interior brands. It has happened to all of us. This salon is surely changing things up with their quality and is worth a try. The Sstylez salon has a special package for the month where they give you service worth a whopping 8k in just 1999 INR. You get head to toe treatments from hair spa, deep conditioning to waxing, facial, manicure, pedicure and a super haircut all in that 1999.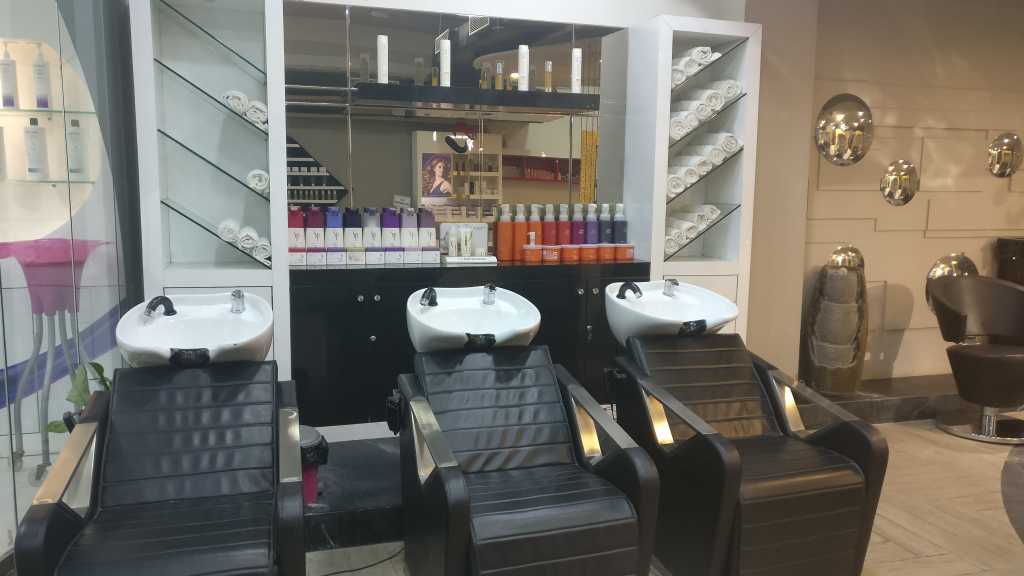 Upon entering the salon is an opulent grey with hints of gold and extravagant large mirrors. They have a special hair spa area where they give you a relaxing hair spa and massage in dull lights, soft music and a completely rejuvenating experience.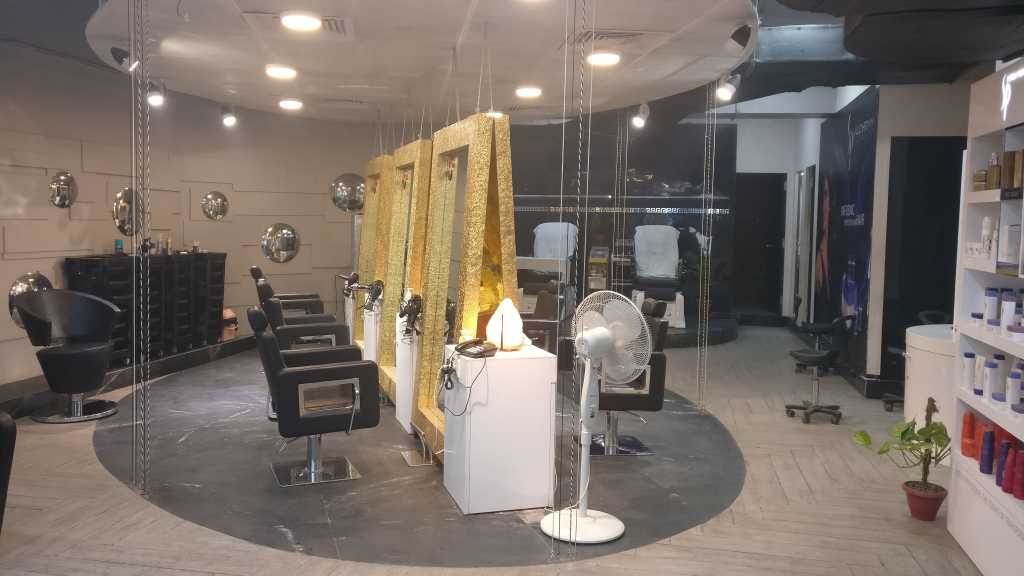 We met the hair stylist and he knew his work as he suggested a deep conditioning hair spa for my dull, over treated hair. While I got the best hair spa till date along with a massage I would want everyday, Ravneet got her self a great waxing experience in their waxing and facial rooms. Post waxing she got a massage to close the skin pores that waxing usually opens. A facial was too in our package but she decided a fruit facial doesn't do much and opted to up it to a skin brightening and lightening one at a little extra cost. I took a quick bleach​ session because excessive swimming gives me a tan I'm not proud of. And what surprised me is that post the bleach the attendant pulled out a mask which helped heal my sensitive skin.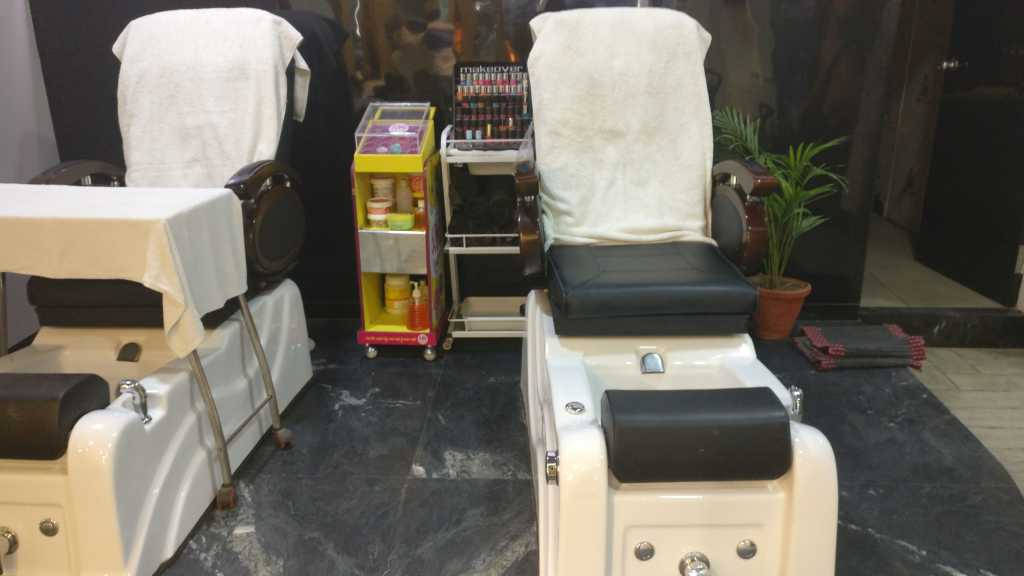 Then we proceeded to our favourite girly date fun of hair cut and pedicures. Along with ample green tea, a bomb cosmetics pedicure we got shiny feet and super relaxed on the massage chairs.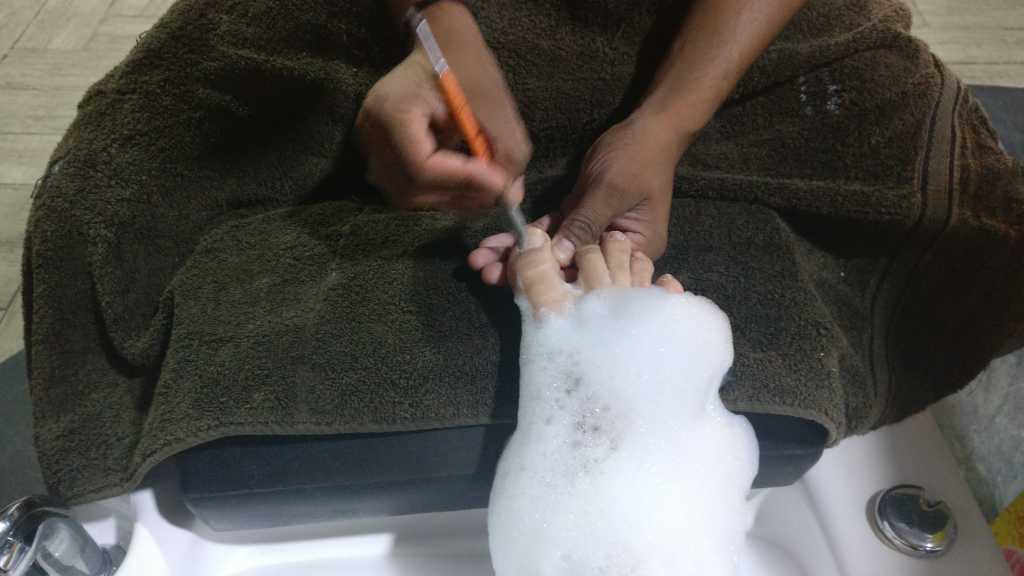 The haircut​ was a different story, while I loved mine, they are now bouncy and look perfect. Ravneet is not happy with hers as they look a bit frizzy. However, we are going to head back soon, after all nothing is more relaxing than getting a day out with your girlies and getting good treatments.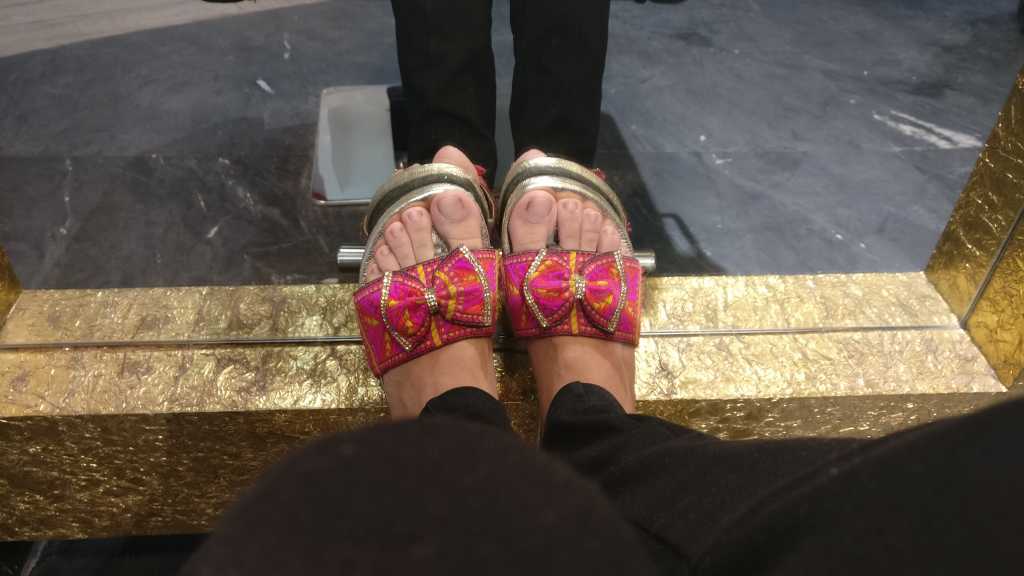 The salon stands out because of it's huge size, great services, quality products and importantly the great staff.
Where: Sstylez Salon, Sector 62 Noida, near Haldirams.
Price: For 1999 INR you get a hair conditioning, hair spa, hair wash, cut and blow dry. Waxing, threading, bleach, manicure and pedicure.
Comments
comments