The weirdest Donut flavours ever!
Ever thought of the most bizarre doughnuts flavors and what they would be like! There are many that are made of unexpected ingredients like cereal, pulled pork etc. Donuts are loved worldwide and we bring you some of the weirdest one's on this National Donut Day. With time doughnut-makers have come up with new varieties and with these new experiments there is a lot of pressure on other doughnut chains to come up with something different rather than evolving around the heart-shaped and the round ones. Check out some of the wildest doughnut flavors across the globe!
Foie Gras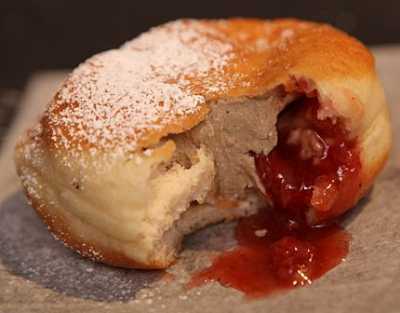 It is a jam and foie grass filled doughnut that Justin Warner in collaboration with Brooklyn-based Dough bakery created. Despite protests against it as it is made of the liver of duck or goose, it is still served in Brooklyn.
Old dirty bastard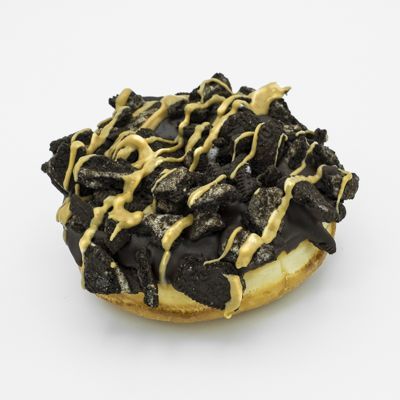 It is a yeast doughnut that has chocolate frosting spread over and is sprinkled with crushed Oreo's, and peanut butter.
Boss Hog
It is made of pulled pork, potato salad and honey BBQ sauce. Most of the Austin food trucks offer it.
Bacon Maple Bar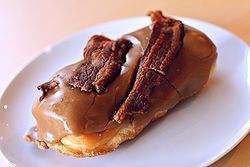 This one gets the topping of maple frosting and bacon strips and is widely sold in Portland.
Tres Leches
This doughnut gets a powdered sugar cover and is filled with a evaporated milk, condensed milk, and heavy cream.
Pineapple Basil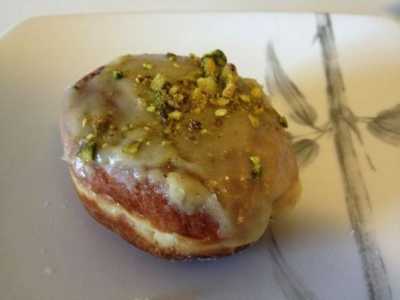 This yeast doughnut gets in it basil cream pineapple glaze and sprinkled with chopped pistachios.
Porkey's
It comes coated with cheese, Canadian bacon and jalapeño jelly.
Lemon Sichuan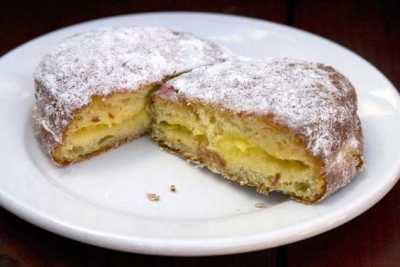 This fluffy donut comes filled with Sichuan pepper-infused lemon curd and looks lip smacking. It is mostly sold at Dynamo Donut in San Francisco.
Picture Source- Pinterest