Punjabi food festival at New Town Café, Park Plaza Noida is a big hit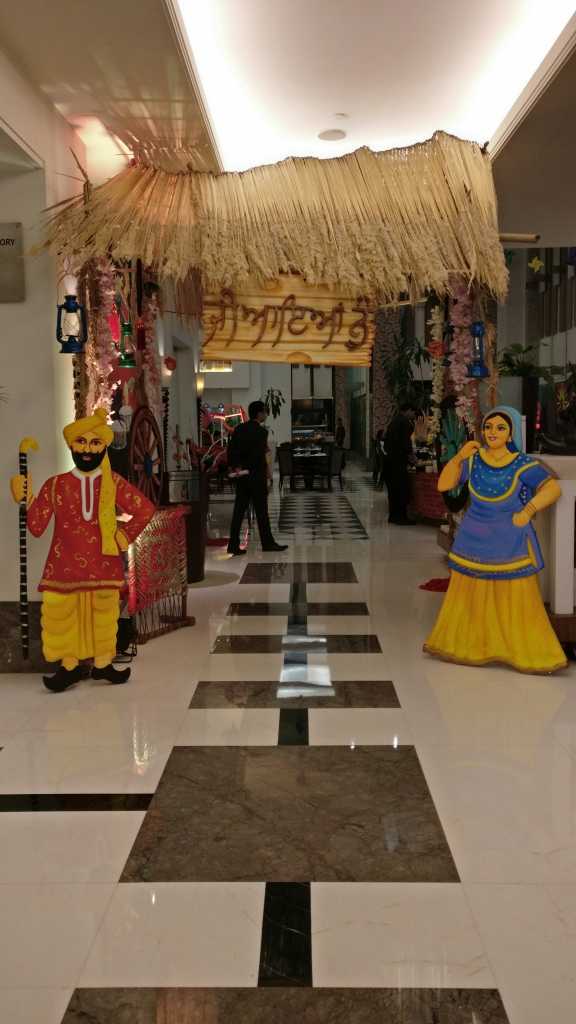 Park Plaza in Noida is one of the places I often attend many weddings at but last evening I tried out their Punjabi food and if you follow us on Instagram and Snapchat (@allaboutwomen1) you would know our epic food journey there.  I expected it to be a ho hum affair, being a Punjabi, I eat this food on a daily basis but their research into small Punjab towns and villages showed their commitment to make this festival a big hit. Chef Rishi Kapoor just brought back my childhood days of going to this non-descript village in Punjab and having the best food of my life! Yes it has ht e richnes of dhee, the blend of spices and culinary maestro to make it one of the best food festivals this year!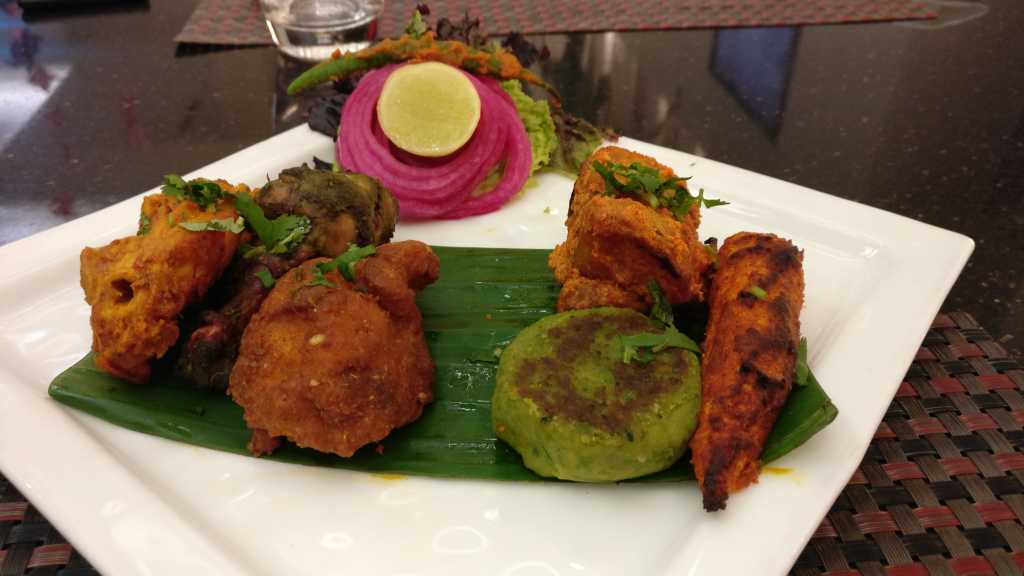 Décor: To being out the colourful Punjabi culture you see the effort put in and the servers wear a Punjabi dress. There is a colourful truck, traditional Punjabi cots or manjis, a well to make the rustic look complete.
Food: The food here is a thoughtful mix of great Punjabi dishes and some continental food for the foreign tourists that visit this hotel quite often. The starters are essentially Punjabi with lots of fish cooked in typical Punjabi style. The journey starts with a glass of salted and spicy chaach or lassi, a quintessential in most Punjabi households. The Amritsari fish stood out and was loved on our table. For me the biggest surprise of yummy-ness came as the Tandoori Shakarkandi (Sweet potato) it is a do not miss dish in my opinion. The Haryali Chicken Tikka is also a must have.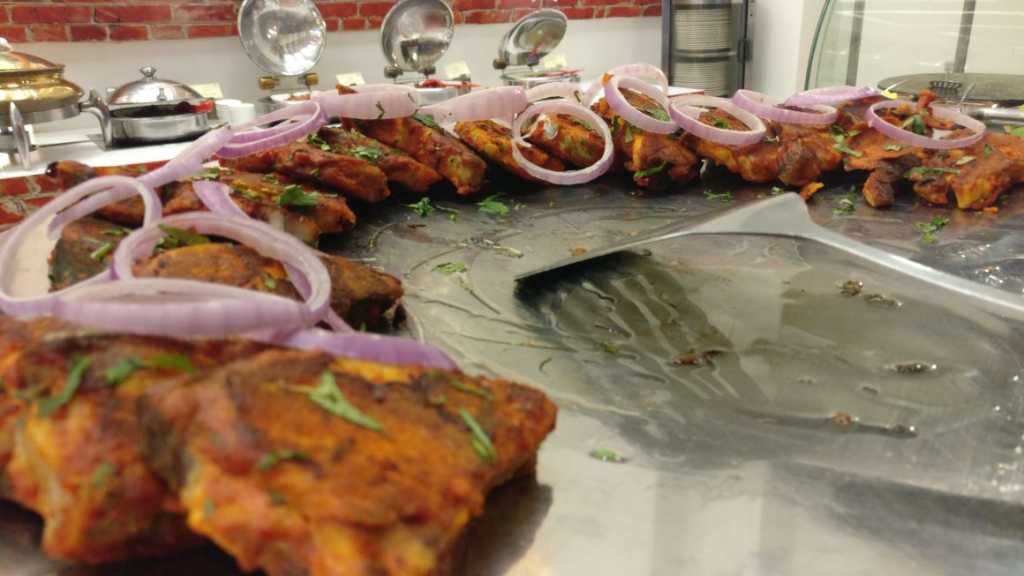 They have smartly named the main course dishes with a rustic Punjab town which adds an element to the name, like Gurdaspur ke Paranthe which are stuffed paranthas, the essential breakfast in most North Indian households drenched in some desi ghee and swerved with pickle. While I loved the Dugri Rarra gosht , the spicy mutton cooked with some mince is delectable, everyone else could not stop raving about the butter chicken.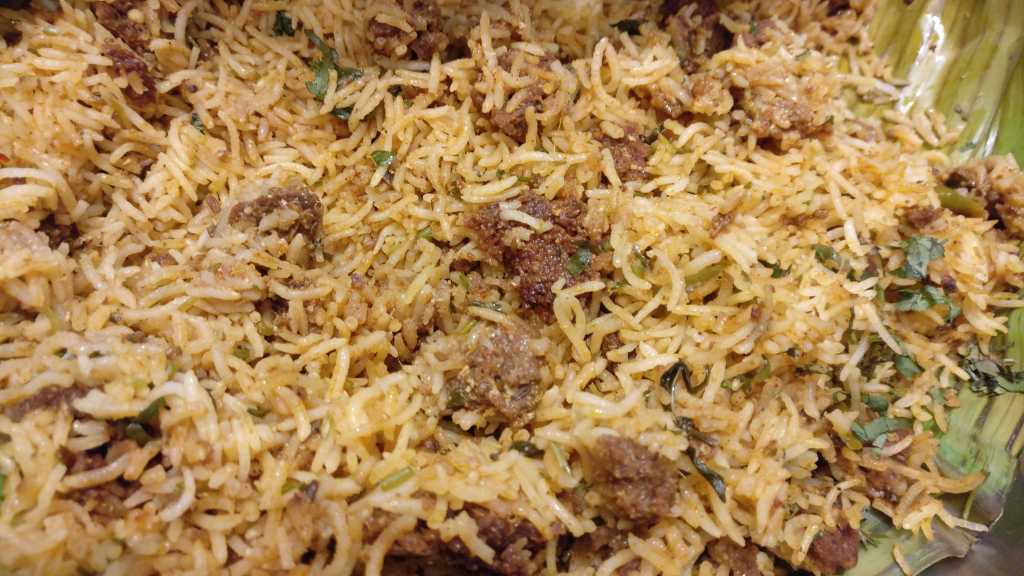 In the vegetarian course the Amritsari Wadiyan da pulao, a rice dish made with yummy spicy wadiyan, was loved. What I liked was the quality of Wadiyan, not too spicy and yet well made. Finding the right wadiyan is a task for me, even when I visit Amritsar as most of them have some adulteration or taste muddy. But these were the best ones I tried. The Sarmala Chowk ki dal is black and yellow dal also known as dal fry, hits the right spot.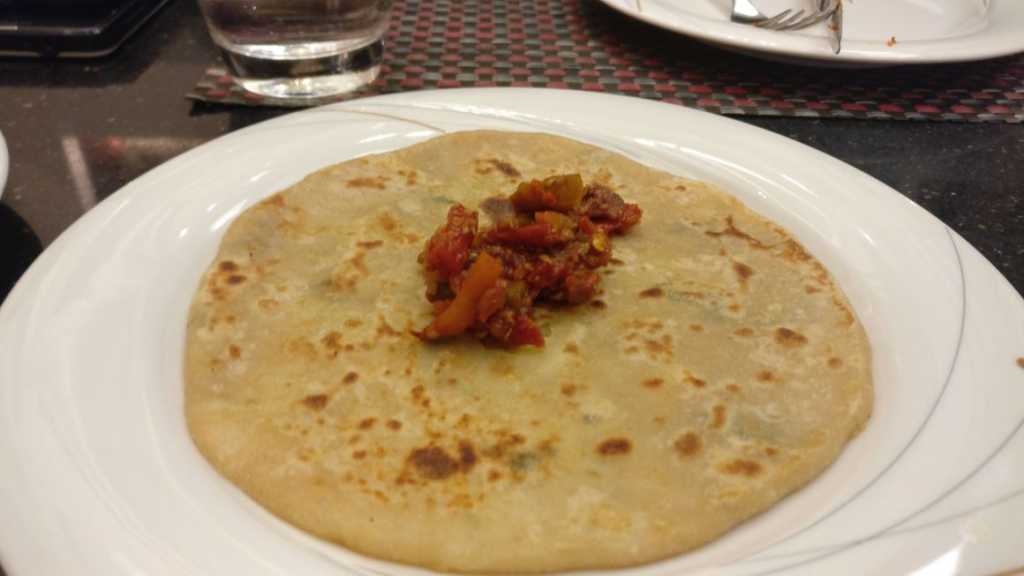 We concluded our meal with some awesome pyaz ki kheer and a variety of western desserts.
Rating: 4/5 It is a must visit especially for some authentic Punjabi dishes.
Where: Punjabi Food Festival, New Town Café, Park Plaza, Noida
Price: 1499++ PP
Till: February 28, 2017