VIsit Singh Sahib to get the true winter vibes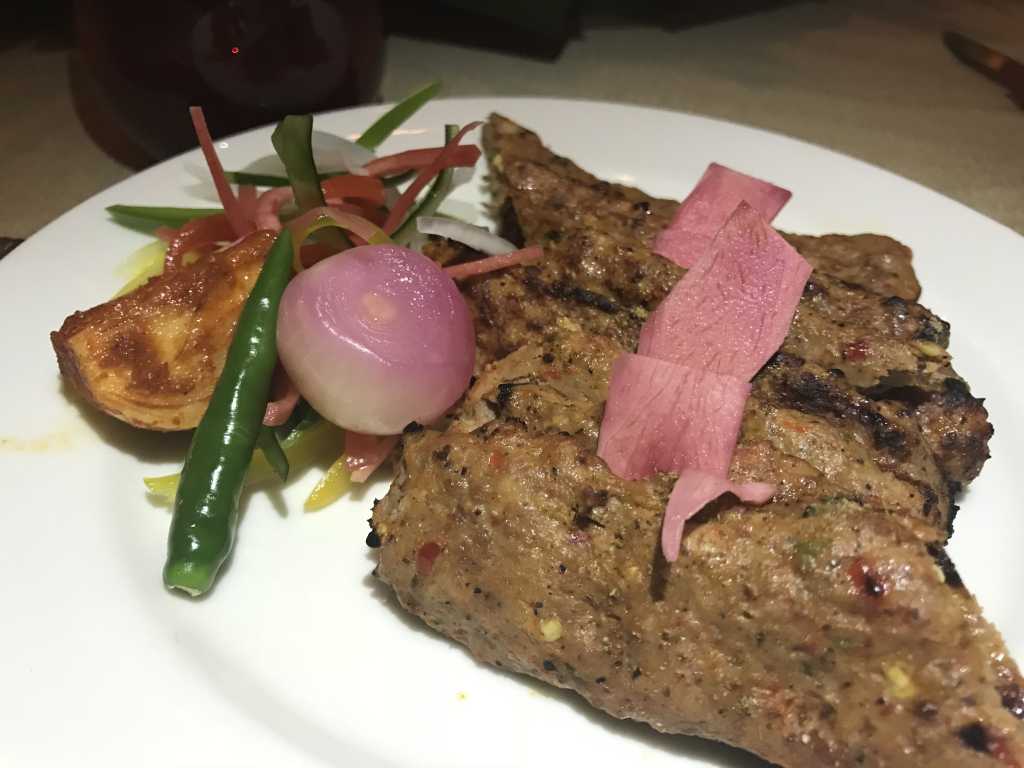 Not many food festivals are this immaculately planned! The Taseer-e-Hararat at Singh Sahib is a must visit this winters. Based on ancient ayurvedic values of 'taseer' an essence of the food. We went on a tasting spree one winter night and the food is great. Most of the menu revolves around warm taseer foods which make your body warmer and better at fighting chills.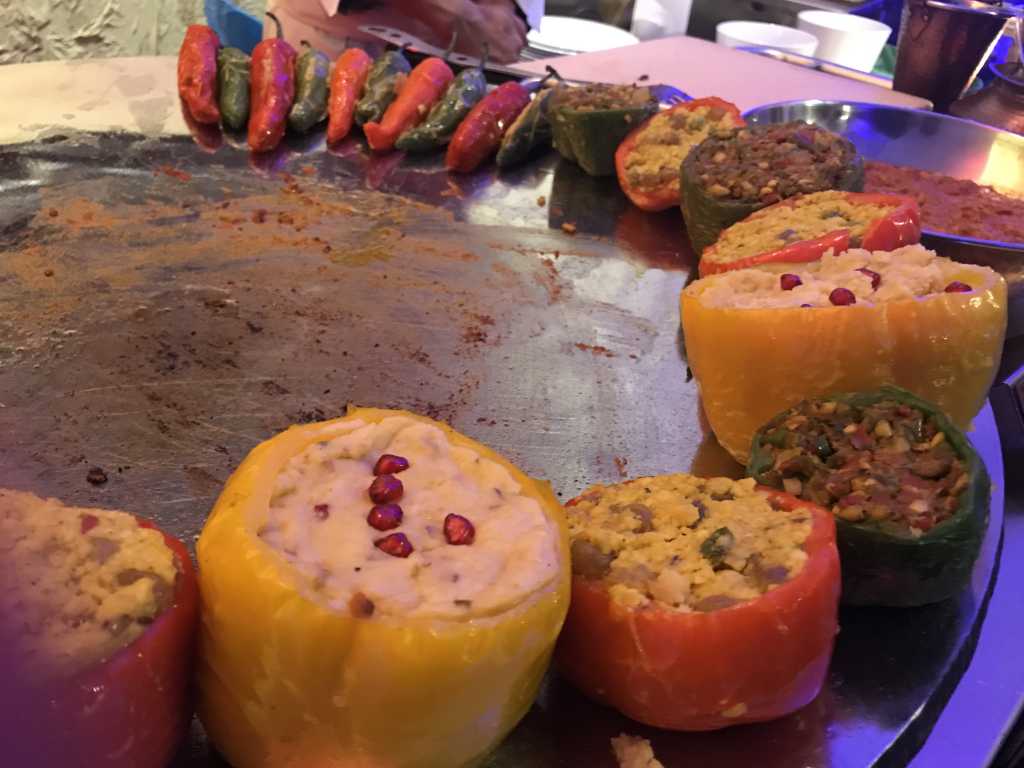 Singh Sahib is a beautiful restaurant, with its old school classy decor, live music, subtle low lighting the place charms you like no other. The chefs carefully handpicked fabulous ingredients that have a hot taseer and created beautiful recipes with Kesar, Mirchi, Gosht, Lehsun, Lavaung, Makai.
Here is what all you must try at this food festival:
Kahwah the traditional green tea of Kashmir is famous for its richness and the kawah here is infused with fragrant spices like cinnamon and cardamom. Mirchiyo ka mela are chilies stuffed with cottage cheese or besan. Served with onion tomato masala were the highlight of the starters for me. .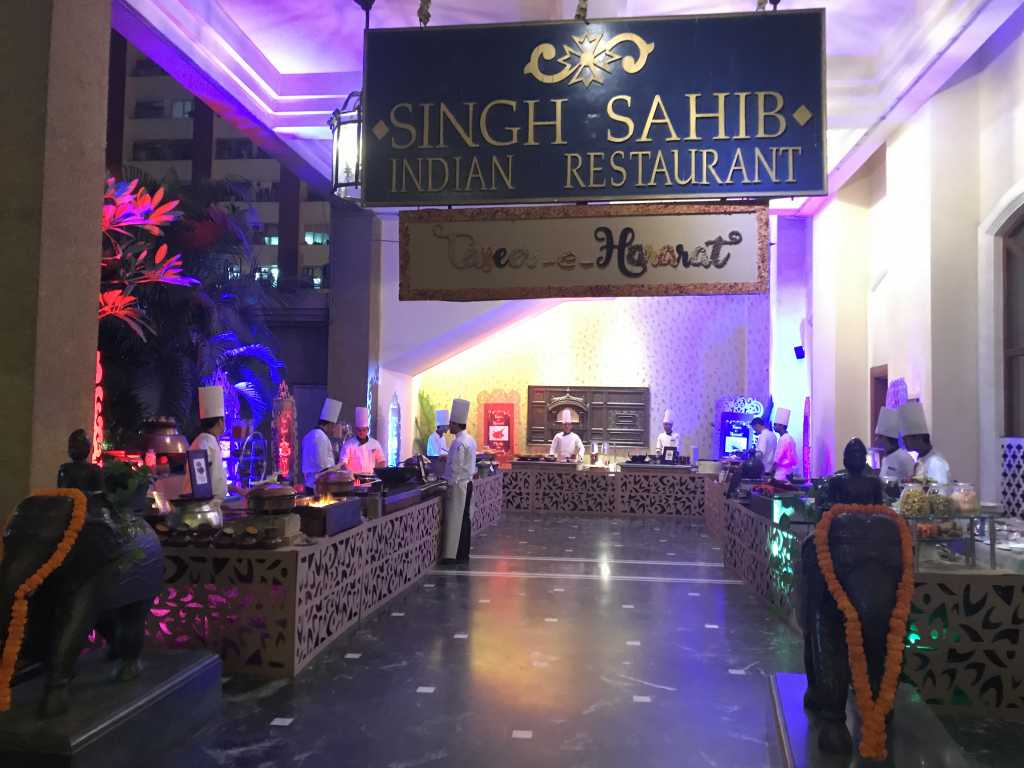 The Chudidar Pista aloo was a big hit too! It was a batter fried curly potato tossed in a decadent pista chutney.
The Makki ki roti chicken tikka roll was a great fusion and a big hit too! Personally I loved the Adana Kebab. I can go back for this beauty! Adana kebab is a long, hand-minced meat kebab mounted on a wide iron skewer and grilled on an open mangal making it juicy, flavourful and a must try.
The main course will spoil you with variety. I had some beautiful Dera dal and Anda Keema Parantha.
For dessert I am a milk lover and relished the Dhoodh ki kadhai which has milk heat in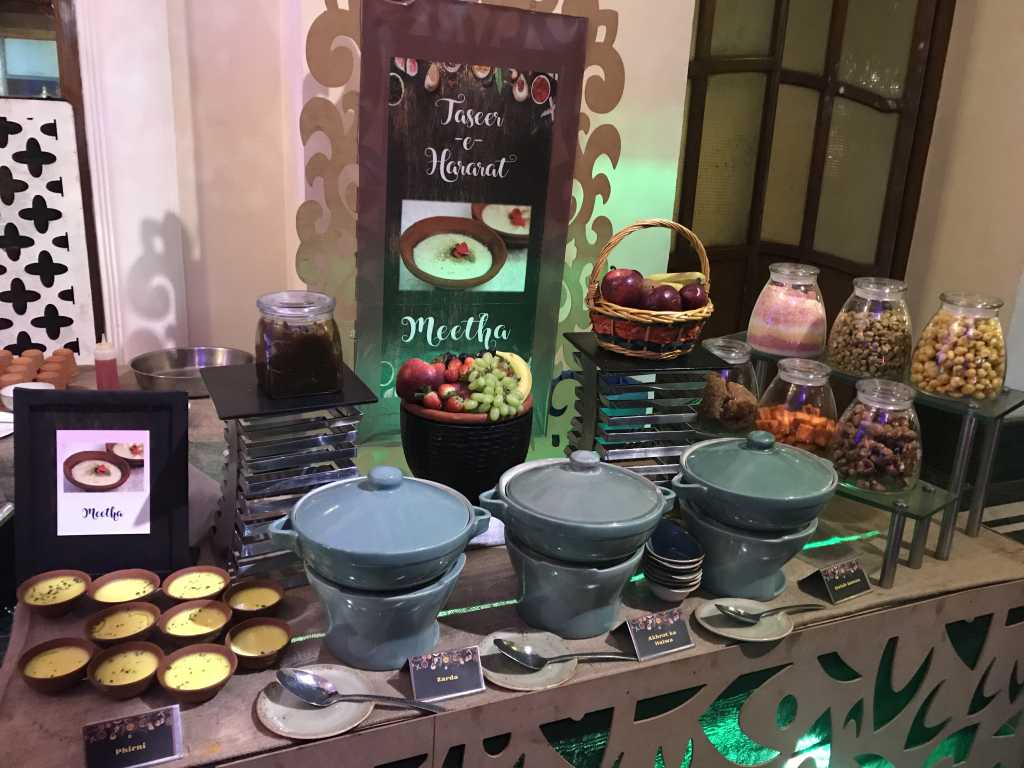 deep kadhai with saffon & cardamom.
Why you must visit the festival:
This food festival amalgamates our ayurvedic science with beautiful recipes. And the food is on spot for the Dilli ki sardi!
Starts from 26th Jan – 11th Feb 2018
Venue: Singh Sahib, Eros Hotel, Nehru Place
Timings: 7pm-11pm
Price: 1599+taxes per person