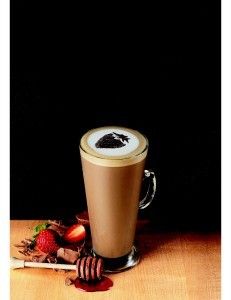 Costa coffee has introduced a new coffee based beverage named Mocha Berry.  Created by Berry was the winning entry created by Sachin Chawrsia, the winner of Costa 'Barista of the Year 2012', it combines the taste of the finest Mocha with rich strawberry sauce and chocolate, giving a unique aroma, taste and body to the beverage.
Talking about the inspiration behind creating this blend, Sanjay Chawrsia says, "This coffee comes out of my love for chocolate and strawberry. I'd never seen coffee mixed with strawberry and chocolate, so I thought I'd give it a try! I had experimented with this drink before the competition and I liked it so much, that I chose it as my signature drink for the Costa Barista of the Year competition."
A limited edition drink, Mocha Berry is priced at INR. 150  and will be available across all Costa outlets till May 10 2013.