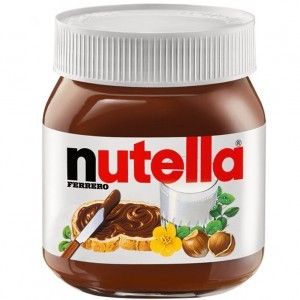 Nutella is a yummy chocolate hazelnut spread and super addictive. We at Team AAW got a step further and have these super easy and yummy Nutella recipes:
Nutella pancakes: Mix a cup of flour, two huge spoons of Nutella, 3 spoons of sugar, 1 egg, 1 cup buttermilk, a pinch of butter, and 1 spoon of baking soda. Let it stand for 15 minutes. Now heat a pan and make pancakes. Serve with Nutella spread and butter.
Nutella dip: This is a great dip to make your children eat fruits. Mix some curd (thicken it, if you need to) and add spoonfuls of Nutella to it. Serve with a fruit platter.
Nutella cookies: Mix a cup of 1 cup of flour, with ⅓ cup of sugar, ½ cup of Nutella and 2 eggs. Place this batter on a greased cookie sheet and place in an oven at 350 degrees. Cook for 10 minutes and cool.
Nutella ice cream: Mix spoonfuls of Nutella to your regular vanilla or Manhattan mania ice cream. Freeze and serve.
Nutella hot chocolate: Boil milk and add Nutella and stir to make the yummiest, creamy hot chocolate.
Do you have any other quick Nutella recipes, please share them with us.