Here are some tips for brides doing their own makeup on the wedding day.
Getting married is no easy feat when you have to take care of all the preparations and 2020 has changed the way wedding ceremonies were organized. Many people have decided to downsize and have an intimate ceremony as the pandemic still lingers and it is best to be cautious and take necessary precautions. Keeping that in mind, many brides have decided to do their own makeup for the sake of safety.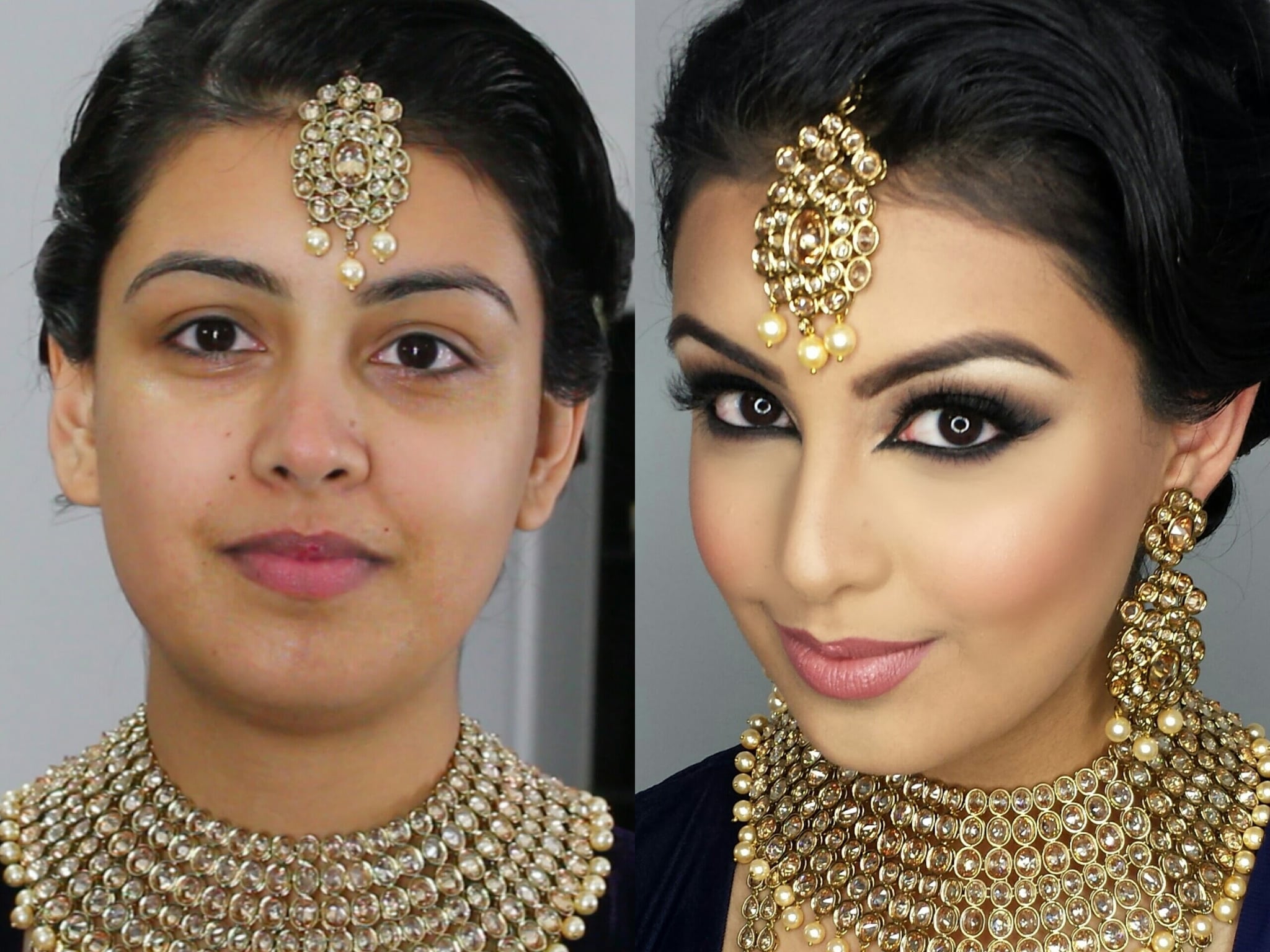 If you too have decided to be your own makeup artist then here are some tips that will help you do your bridal makeup flawlessly and to look stunning on your wedding day. Here are some useful tips: 
Make sure to prep your skin well. Go for facials and exfoliate your skin a few days before your wedding day. This will brighten your face and help you look your best.

Keep a picture for reference and practice the makeup look a few times instead of doing it directly on your wedding day. 

Make sure to moisturize your skin well before starting with your makeup. Use a good quality moisturizer and a primer. 

Invest in good quality makeup products. Concealers, foundations, setting sprays, etc. should be of good quality as you want them to stay on for hours and not get worn off easily. 

Pay attention to your brows as well. Define them with an eyebrow pencil and only trace the natural shape of your eyebrows. 

Make sure your products don't have a lot of shimmers as it may look too bright on camera, 

Don't stick with just one lip color, get a few in a similar shade, and create a deep and custom color.  

Remember, this is not a usual day so if you feel you are wearing a bit more makeup than usual, that is exactly how it should be.
Here are some tips for the bride-to-be! Which look are you going with for your special day?