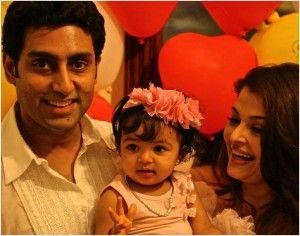 Aishwarya Rai's beautiful daughter Aaradhya is quite a technology freak. The little one, who turned one, recently can handle and operate an iPad herself!
Her superstar granddad Amitabh Bachchan revealed this in his blog post. Like his granddaughter Amitabh also loves to keep himself technologically updated and loves new gizmos. The actor has joined various social media channels to keep in touch with his fan base.
Aaradhya Bachchan chooses rhymes and TV shows on the iPad all by herself wrote Amitabh.