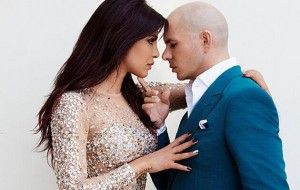 Priyanka Chopra's 'Exotic' is making the right noise. People are accepting Priyanka's rockstar avatar but many feel the actress has copied Jennifer Lopez and other Hollywood popstars in dressing and singing style.
Priyanka Chopra might be one of the most talented actresses in B'town but her singing is average. Priyanka in an attempt to look pop star pretty ended up looking like a copy of Britney Spears, JLo and a bit of Lady Gaga. Our main gripe is her clothes which look heavily borrowed and similar to attires worn by Hollywood popstars.
Priyanka while pop cultre in India might be at a nasent stage nad you are the reigning queen understand the viewers know their Britney Spears, Jennifer Lopez, Katy Perry and seeing you copy them is no fun!