People's reactions to Zara's new Logo :
Along with bringing new and latest trendy collections, clothing brands also introduce modifications for making the brand look more appealing. Recently a popular brand Zara surprised their fans by changing their Logo. The major alteration that has been done is, this time the letters are overlapping each other at each end and the beginning.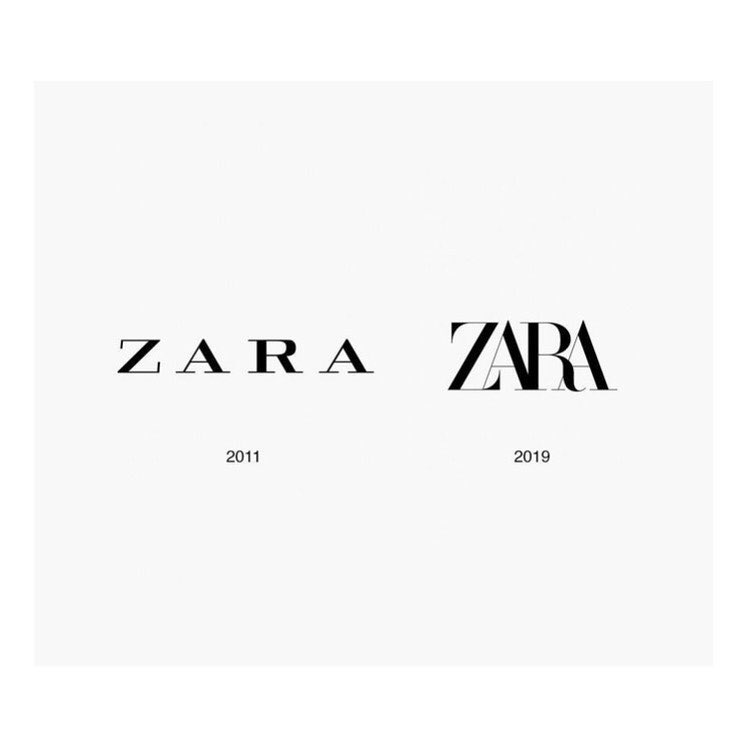 It has been designed by a famous French agency Baron  & Baron. Since people saw this new transformation a lot of mixed reaction and hilarious memes came on social media. Some really liked the new change while others are upset with it.
Check out the people's comments here:
Zara's new logo is like me fitting into a shirt two sizes too small. pic.twitter.com/VGwiHPPqb4

— Abhishek Baxiابھیشیک ‏‎‎ अभिषेक (@baxiabhishek) February 5, 2019
The new Zara logo is honestly perfect, in that it perfectly illustrates how I feel when I'm in Zara constricted, anxious and stressed pic.twitter.com/hKxZ5VRdU8

— david (@dvidmaguire) January 30, 2019
Zara's new logo is making me claustrophobic. 😨 pic.twitter.com/uSHylbzNCH

— Howard Pinsky (@Pinsky) January 29, 2019
I memed #designerhumour #zara #zaralogo #brand #tracking pic.twitter.com/4C7VhYe2Uu

— Tim Davis (@holopress) January 31, 2019
The letters in Zara's new logo when they're closing in
pic.twitter.com/AhJESARIvY

— Armani (@ArmaniLadow) January 30, 2019
ZARA updating their logo over the years pic.twitter.com/jFBvGg7Sg7

— WisamN. IT (@WisamNIT) January 30, 2019
The real reason behind the #ZARA logo is "Winter" pic.twitter.com/oBgL7H20oo

— Mandar Karane (@me_mandark) January 30, 2019
#Zara logo is relatable as it's a size 14 trying to squeeze into in a size 8#zaralogo pic.twitter.com/2DacxRBIh5

— Michael Badham (Double Verífied) (@Badham) January 30, 2019
How my handwriting progresses throughout an essay #zaralogo #zara pic.twitter.com/ofi4KNWG29

— Em (@notemaeig) January 30, 2019
The new #Zara logo definitely captures what it's like to walk around one of their stores during a sale pic.twitter.com/UJSX1OXKfP

— Stefanie Preissner (@StefPreissner) February 5, 2019
The new Zara logo looks like the old Zara logo wearing a Zara slim fit shirt. pic.twitter.com/9fV6dCz6JP

— Sahil Shah (@SahilBulla) February 5, 2019