Check out the adorable post shared by Priyanka Gandhi's husband:
Priyanka Gandhi, the sister of Congress president Rahul Gandhi, was made Congress party's-in charge of Uttar Pradesh East. Her joining was much awaited and it just comes months before 2019 Lok Sabha elections in which the Rahul Gandhi-led Congress hopes to revive its fortunes.
Supporting her decision Priyanka's husband Robert Vadra shared an adorable post: Always by your side in every phase of your life. Give it your best. Check out the post:
For a long time, Priyanka Gandhi has been involved in the Congress party's planning and strategy making. She has also addressed rallies in Amethi and Raebareli which are Lok Sabha seats in Uttar Pradesh that are traditional strongholds of the Nehru-Gandhi family.
Though, Priyanka never had a formal post in the Congress party and the family has stated that joining politics would be solely her decision.
Priyanka Gandhi's appointment as the general secretary in-charge of Uttar Pradesh East is noteworthy as Uttar Pradesh East is where Prime Minister Narendra Modi's constituency — Varanasi — is located.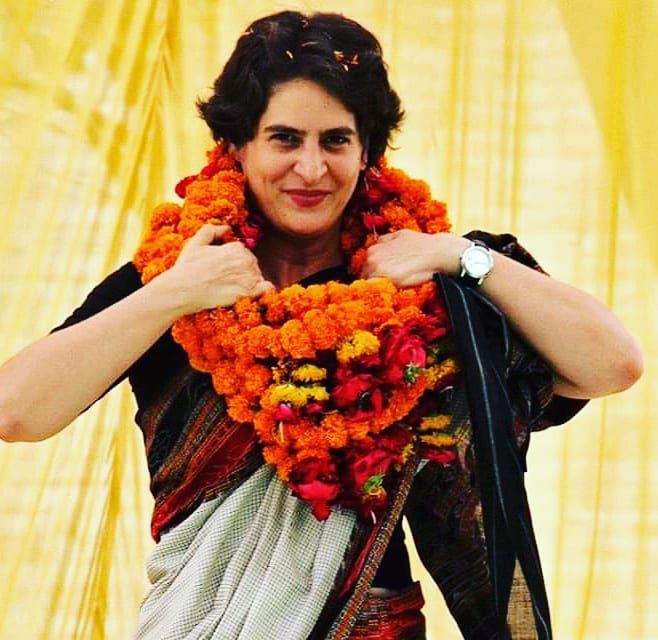 The Congress has not revealed that whether Priyanka Gandhi will contest in 2019 Lok Sabha elections. When asked about the same Rajiv Shukla from the party said that the decision for this will be taken by the Gandhi family.
Shukla also said that Priyanka will take charge of her post in the first week of February since she is currently abroad.