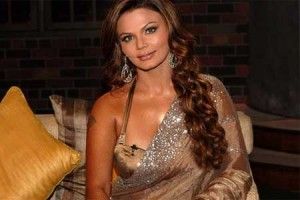 Bollywood's self-acclaimed item girl Rakhi Sawant has claimed that she will be coming to the Bigg Boss 6 house this week! The lady was a contestant in Bigg Boss season 1 but this time she won't enter the house. She is coming over for a chit chat session with host Salman Khan.
 Unlike Salman who claimed that Bigg Boss 6 will be for family viewing, Rakhi in an interview said the opposite. According to her Bigg Boss' content is vulgar and season 6 will just go nude!
 Let's see how Rakhi, who is a big Salman fan, would react to Sapna's cuss words against him. Well Rakhi till now Bigg Boss 6 was a smooth journey may be after your appearance the situation might just change.