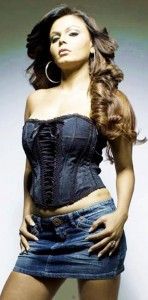 Controversy's favourite Rakhi Sawant is back with her bold (and useless) statements. This time the loud mouth actress claims that she bridged the gap between Shah Rukh and Salman Khan.
Rakhi Sawant who is currently participating in 'Welcome', a reality show where celebrities are invited to each at a celebs place and judge their hospitality. When questioned on the show whom she would call over for food, Rakhi promptly said that she wanted to call over SRK and Salman who (after having food cooked by her) will become friends again!
Rakhi you sure know how to grab attention but if your food is half as fiery as you, people will burn!