Neitzens call Bollywood celebs fake:
Bidding a last goodbye to anyone is really hard and especially when someone loses his life. Whether it's a common person or a famous personality, sorrow hurts everyone. Recently Bollywood's most famous and legendary actor Late Raj Kapoor's wife Krishna Raj Kapoor passed away due to cardiac arrest. It was a very sad day for the entire Kapoor family.
In this tough time along with the family members, other B-town actors also accompanied them. Some of the popular celebs who came at Krishna Raj's Bungalow in Chembur were Rani Mukerji, Aamir Khan, Alia Bhatt, Amitabh Bachchan, Karan Johar, Aishwarya Rai, and Athiya Shetty.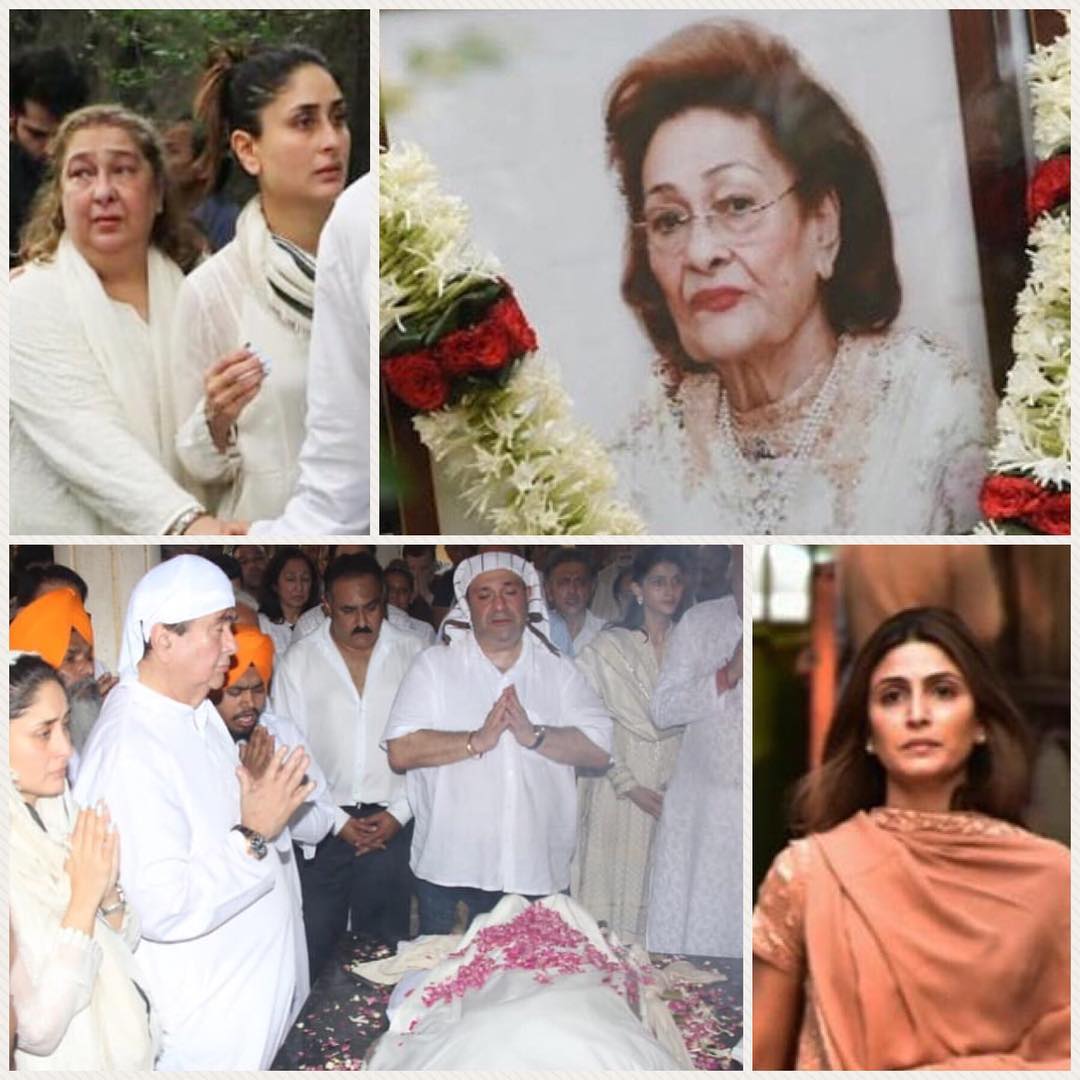 A lot of videos and pictures from the funeral were shared on social media. Among all the clips the main thing that came into people's notice was the way Rani and Aamir were laughing during the funeral. This made Netizens really angry and some even got upset which resulted in hate reactions towards the celebrities. Along with them some people also commented on Kareena, Karisma Kapoor and Karan Johar's way of smiling in the prayer meet. Comments like 'These are the most fake people. See shameless rani Karan Johar. Rani thinks she is a big thing getting married to Aditya Chopra. Just hate her.' were posted.
Check out people's reactions here: