The Pink actress knows a smart way to shut down the trolls:
Though it has not been long since Tapsee Pannu entered Bollywood but her acting and her bindaas personality has won many hearts. Receiving creepy comments on social media is not a new thing for B-Town Divas but shutting them down with amazing answers is not everyone's cup of tea.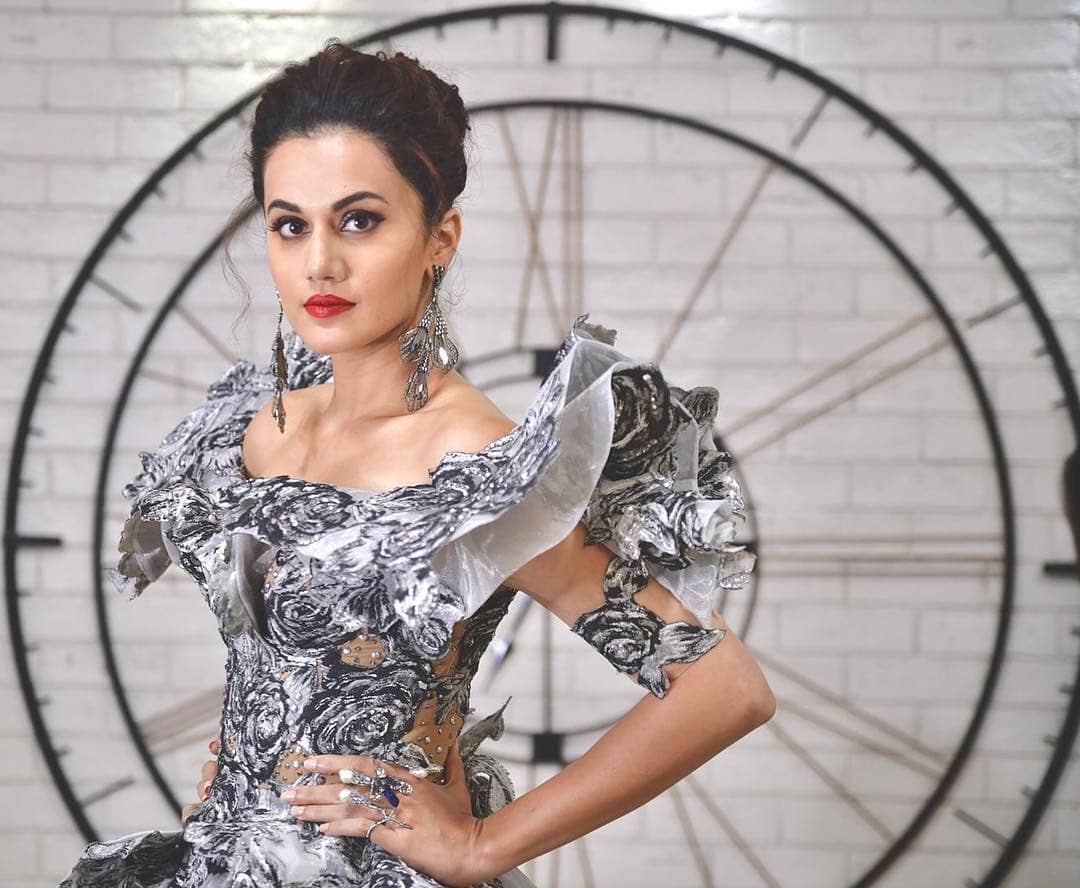 Recently Tapsee proved that she is a beauty with brains and made people impressed by her unique way of responding to a troll. A Twitter user tagged her and wrote "I love your body parts." and instead of getting offended Tapsee smartly taught him a lesson and replied to his tweet "Wow! I like them too. BTW which is your favorite? Mine is the cerebrum."This did not take seconds to go viral. People praised her for being so bold and knowing how to tackle such idiotic remarks in the right way.
Check out Tapsee's comment here:
Wow! I like them too. BTW which is your favourite ? Mine is the cerebrum. https://t.co/3k8YDbAL64

— taapsee pannu (@taapsee) December 17, 2018
Check out the Netizens comments here:
You actually caused a surge in @GoogleIndia 's search trend last night and today ( after your tweet at 9 pm ) for 'cerebrum' looks like Mr Pandey and his friends were busy trying to figure out what it meant pic.twitter.com/QtHrFKY4ZB

— Rahul (@iam_rahool) December 18, 2018
Terribly mean of you to boast about a body part which the troll doesn't have

— sushant sareen (@sushantsareen) December 17, 2018
And, you're the voyeur in the piece 😆😂 Touche !!

— GhoseSpot (@SandipGhose) December 17, 2018
Aap ne ladke ki bolti band kr di.. Feel proud aaj ki girls ko aise hona chahiye.. Keep it up 🤗🤗💪💪💪❤❤

— Vivek Singh(INDIAN) (@VivekRaghuwansi) December 17, 2018
Well handled Taapsee.

— Ankita Singh (@DelhiteAnkita) December 18, 2018
No doubt!!! She is smart with words

— kavitasharma🇮🇳 (@krs1178) December 18, 2018
Congratulations @taapsee . You are now in the wiki page of 'Cerebrum'. pic.twitter.com/m2YOYiJWbc

— Joy Jyoti (@joy_jsr) December 18, 2018
Daper reply… U nailed it👍👍😏😏😏😏

— Jyotsna Shambhavi (@JyotsnaShambha2) December 17, 2018
Epic reply! Just like her epic characters from movies like Mulk,Naam Shabana and Pink 💪💪

— Amit (@Lyricist28) December 17, 2018
Nailed it pic.twitter.com/9JpluwTq6C

— ˗ˏˋ 🦋LᏌᏚᎻᏆ ᏚᏆNᏩᎻ ˎˊ˗ (@InSRKsHEART) December 17, 2018
Brilliant response!👏👏

— Ravi Kapoor ☯️ (@RaviKapoor) December 17, 2018
This could have been an Audi winning answer, if only you were on this season's #KoffeeWithKaranSeason6. But in the meantime, let's cheer for cerebrum!

— Godhuli (@godhuliaa) December 18, 2018
Great reply mam.👍👍

— Romil Zalavadiya (@romil_speakes) December 17, 2018
Smartest rply Mam 👏👏👏👏

— Karabi Deka (@KarabiDeka15) December 18, 2018
i like ur innocency and when u do emotional scenes u look killer!!!!! Keep shining .waiting 4 ur next movie

— prateek gupta (@prateek14152828) December 17, 2018
Ha ha very smart..
Good sense of humour..

— 🦀Kavita🦀 (@2018Kavita) December 18, 2018
Awesome reply and good sense of humour tapsee maam !!!! Btw mine favorite is cerebellum🤣😃

— Surajit Acharjee (@m_akkians) December 18, 2018
Awesome reply. After seeing this reply I am in love with your cerebrum. you Roast him like a boss🙌🏽🙌🏽🙌🏽

— Emily Verma (@emily_verma) December 17, 2018
🤣 Good one, perfect response. Fairly confident he doesn't know what cerebrum is!

— Shailendra (@shaparmar) December 17, 2018
Hahahahaha!!!! Slay… SLAY you boss lady!! 😂😂😂😂

— Mimansa Shekhar (@mimansashekhar) December 17, 2018