This month's subscription box, Vanity cask, is perfect for skincare junkies!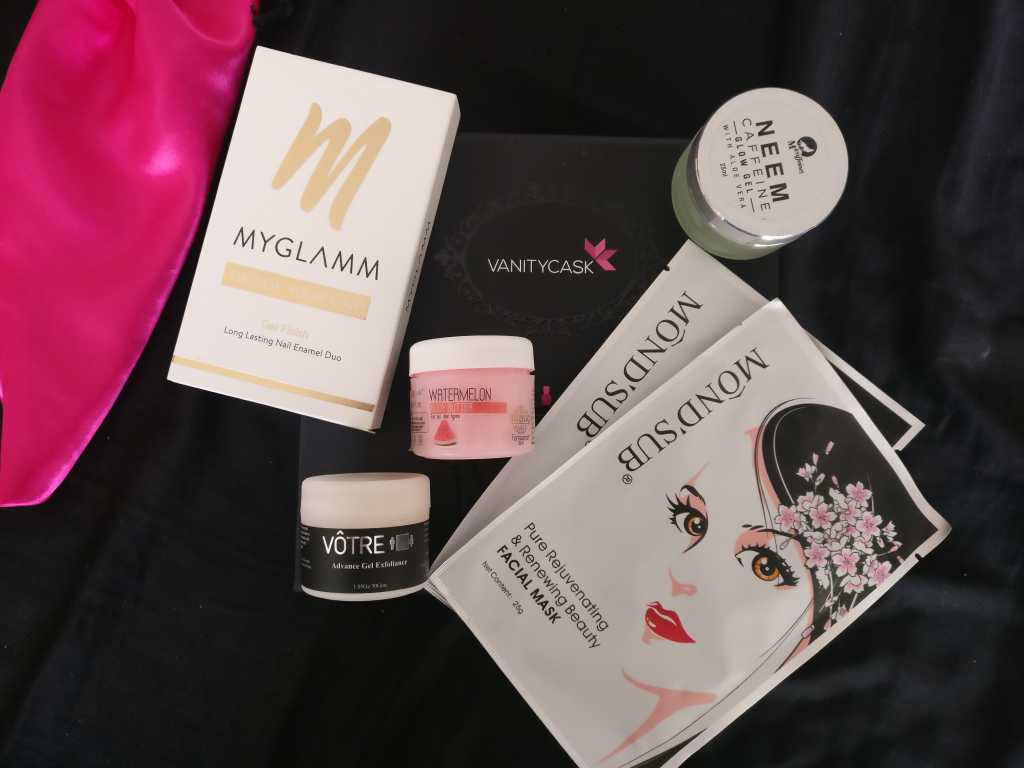 I cannot stress how important skin care is, in the world where a bit of contouring can get you chiseled bones, our skin is often neglected. We might end up purchasing high end makeup but when it comes to skin care most of us do not want to block our money on expensive products without a trail. And ultimately our skin suffers. Vanity Cask, subscription box is perfect for people who want to try out cult skin care products before investing in bigger product sizes.
This month's box is curated around Valentine's after all February is the month of love. There are some really new skincare and makeup brands Vanity Cask has tied up with for this month's box. Here are our favourite products:
MyGlamm nailpolish duo in Summer Souffle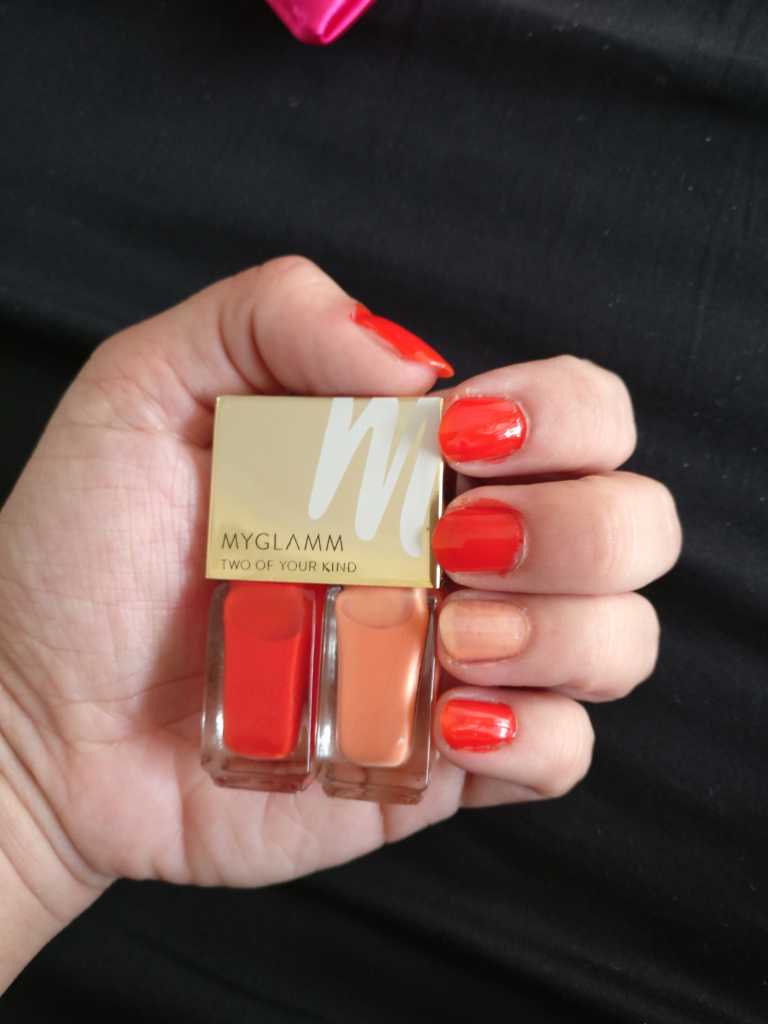 My Glamm nail enamel are love! The sleek design makes it practical to carry to nail polishes in one! The shades are perfect for summers, the peach looks great for office wear and the tangerine is a beautiful orange for the current weather. They are gel finish based making it a great product.
MCAffeine Neem Caffeine Glow Gel with Aloe Vera
It is an aloe vera based gel with a dose of caffeine to boost your skin, I like to massage it and rinse it with ice cold water to boost my face when it looks tired.
Mond'sub sheet masks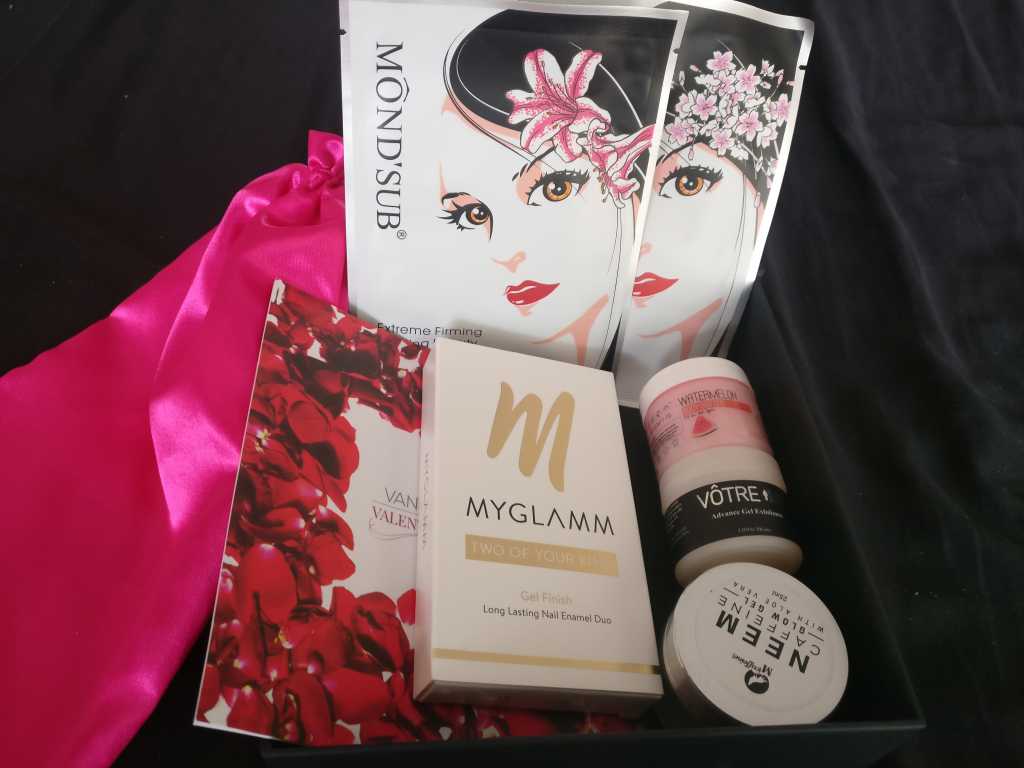 Sheet masks are the next bests thing which have happened to face packs. No more mess and instant results make sheet masks a must. The Mond'sub masks are great and I would like to pick a few more!
PS Vanity Cask has a great referral program and you can get free subscription to the boxes by referring your friends too!