Here is where to shop this season
Delhi is truly India's fashion capital. With the myriad variety of clothing people here are always their fashion style according to the trends and the seasonal changes here make it even better. So you can rock a flirty summer dress and some boots and jacket in winters.
As much as we love shopping our budget always plays a spoil sport. Well here is a list of places which are trendy as well as pocket friendly  in Delhi. There is nothing that you cannot get in these markets. So we at AAW decided to help you locate these places.
1)     Janpath:
Located in the heart of New Delhi, right next to the iconic Connaught Place, Janpath has its own charm. It has so many attractive things that you will want to grab all at once. Here you can see a straight line of shops as well as hawkers on the street. You can find cheap jewelry, handicrafts, traditional clothes and footwear, home decor and much more. The market is always lively. If you want what you like at your own price, then your bargaining game should be on point. Some people are easy to talk to but some are very adamant about their prices. You can visit this market from Monday to Saturday, 10:30 am to 7:30 pm.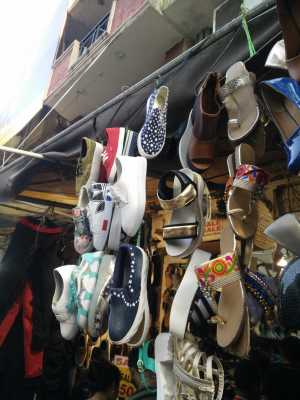 2)     Sarojini Nagar Market:
This is the most famous market amongst youngsters in Delhi. It is located in South Delhi. The market gets all the fashionable clothes at such low prices because of export surplus. The market also gets rejected export clothing, which include some of the most reputed brands as well. Zara, Mango, M&S you name it and they have it!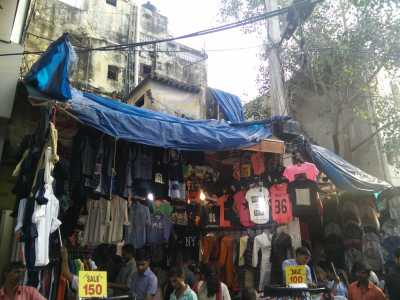 The quality of the products will not be very good but the products are so affordable that you will not mind buying them. PS check the clothes for holes, a few snagged ends and stuff. It is basically quantity shopping. Also there are no trial rooms in any of the shops and they are pretty crowed all the time, therefore, make sure you wear comfortable clothing and foot ware for a good shopping experience. Bargaining here is easy as most of the stuff the shopkeepers also get are very cheap. The market is open from Tuesday to Sunday, 11 am to 7:30 pm.
3)     Palika Bazaar:
It is an underground market located between the outer and the inner circle of Connaught Place. It is famous for cheap clothing as well as electronics. You also get some amazing electronic accessories. You can find more than 300 shops here. Bargaining is not very difficult, but it might differ from shopkeeper to shopkeeper. You can visit this market from Monday to Saturday, 10 am to 7 pm.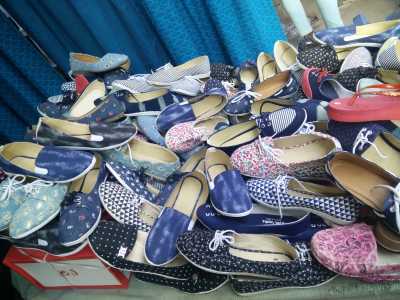 4)     Chandni Chowk:
This market is famous as the wedding market. You can get anything and everything you want for your wedding or someone else's. The market is located in the old part of Delhi. Not only shopping, but you can also get some delicious traditional food that is available only here. This is the oldest market in the city. The market is always crowded, therefore, motor vehicles take a lot of time to reach the market. We would recommend you take the rickshaw if you want to save time and enjoy shopping. For silver jewelry you can visit the Dariba Kaln, for fabric go to Katra Neel and for clothes go to the Clothes market. The market can be visiting all days of the week except Sundays from 9:30 am to 8 pm.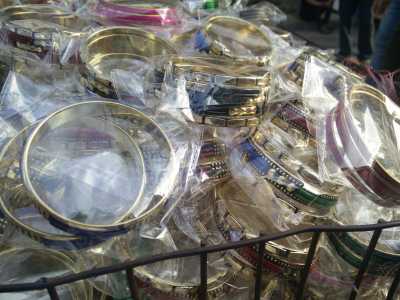 5)     Karol Bagh:
Another diverse and comprehensive shopping spot is the Karol Bagh market. You can get imported electronics at cheap prices at the Gaffar market. You can also get designer handbag copies, traditional Indian clothing, shoes and much more. Not only shopping, but the market is also famous for its mouthwatering food joints. It is a paradise for book lovers, and also for home decors. The market is open from Tuesday to Friday, 8 am to 8 pm.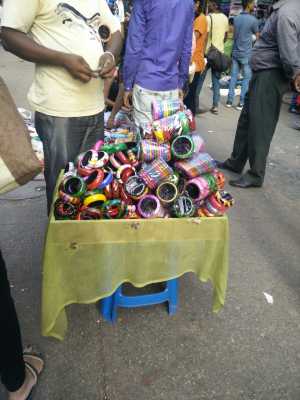 We hope you do visit some of these places and share your experiences with us. We wish you a happy shopping.