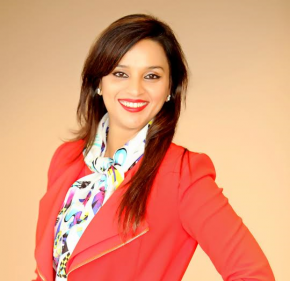 We women want to look good and for that we can spend both time and money but at times few small and wrong choices can spoil the whole look. So to make your efforts worthy  Monica Garg, Director, International Luxury Academy (ILA) gives us some tips on choosing the right dress and accessory
1. Petite women should wear small, delicate accessories and patterns in proportion to their scale- When it comes to petite women, they should choose clothes that doesn't submerge their small figure. They should use few styling tips that make their body look lean and long, like for office wear go for shirt with fitted straight-leg black pinstripe trousers and black pumps and for casual look go for V neck sweater paired with dark- wash skinny jeans.
2. If you have a curvy body, wear belted styles to accentuate your waist – go for belted jackets, trench- style coats, or other fits that draw in towards the waist. To accentuate your curve in flattering way wear short jackets that ends just above your hips.
3. Turn- up trousers look good on long legs – Turn-ups really can flatter any figure.Turn-ups trousers  should ideally be used to add more shape to the trouser and provide a focus for the bottom of the leg.
4. Always prioritize fit of jeans over trendy labels – Its always important to first see the comfort in whatever you are wearing. Same rule applies for jeans, comfort comes first and then the trend in style.
5. Go for monochromatic clothing as it makes one look slimmer and taller – To make your frame look taller and leaner, go for monochromatic clothing as it's your best option — the similar shade of clothing from head to toe creates a long line for your body. The entire attire should not be of same color, but the pieces should all be from the same color family.