Bell Sleeves have been worn since 70's, the time of Fashion Icon Zeenat Aman. It is a trend that has made a comeback and is one of the most ladylike look for women. These flared sleeves top look very beautiful and elegant if it is carried in the right way. So, here are some amazing 7 ways that you can go for in this summer.
1. Bell Sleeve Top with Denim Shorts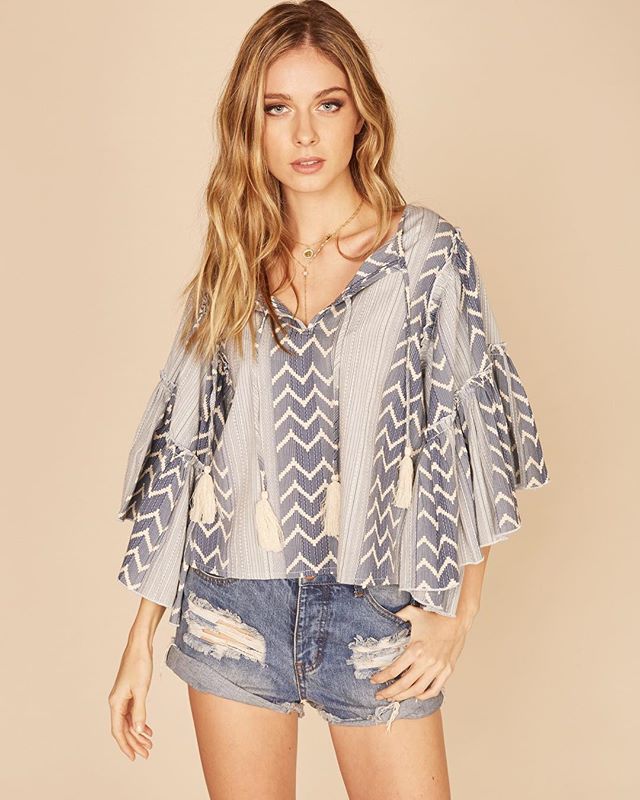 For an attractive and cool summer look, you can wear a white bell sleeve top with denim shorts and ankle length shoes. Wearing this will look more girly and beautiful as Compared to a summer outfit of white t-shirt and denim shorts.
2. Bell Sleeve Top with Ripped Skinny Jeans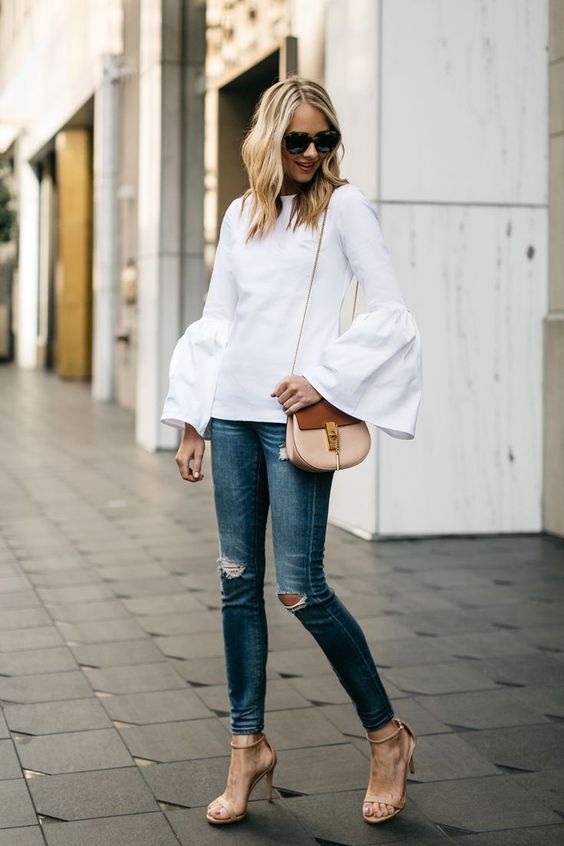 Bell sleeve top also looks very good too with skinny jeans. So, put on hot blue skinny jeans with an elegant bell sleeve top and flats.
3. Bell Sleeve top With Flared Jeans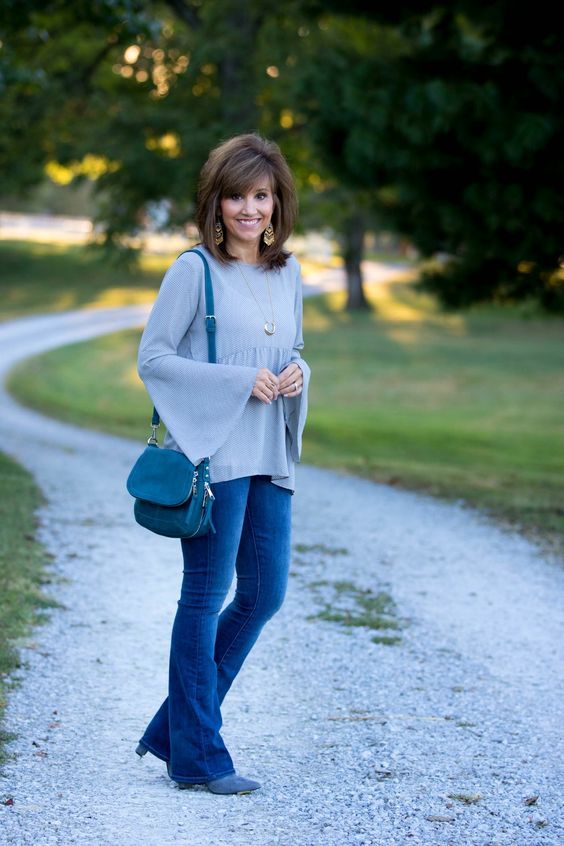 This outfit idea is really iconic and unique, but carrying this style needs a lot of confidence and charisma. Wear a light color bell sleeve top to offset your dark pair of jeans. You can wear heels with this style as flared jeans look perfect with heels and make you look taller.
4. Tiffany Powder Blue Bell Sleeve Top with White Skinny Jeans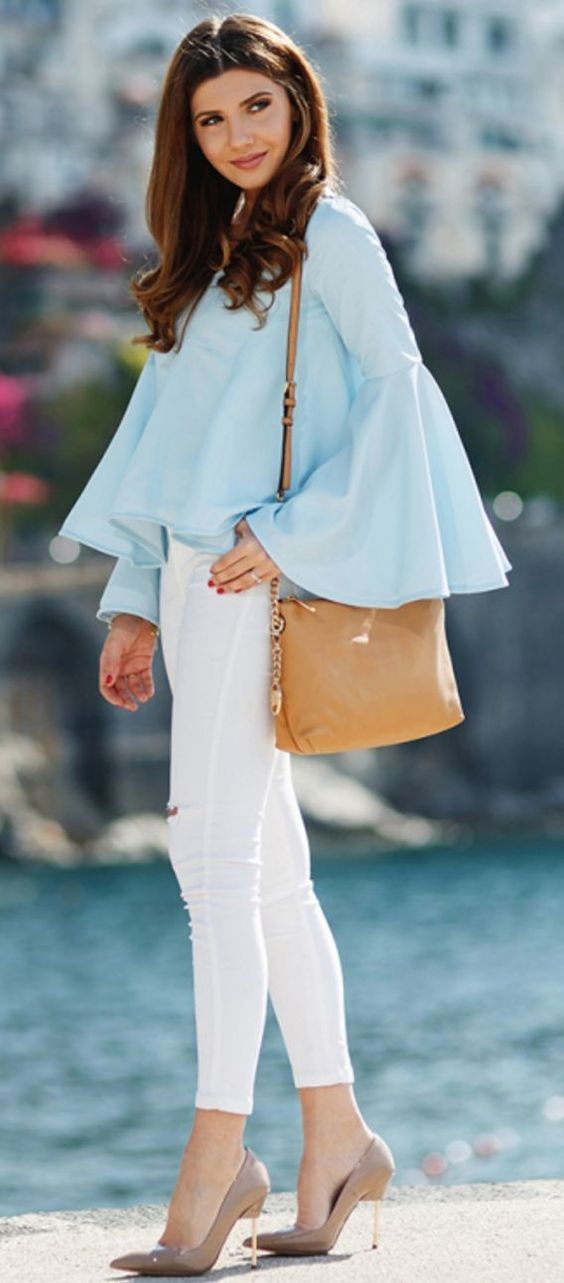 If you want to look elegant and wear a girly color. Then, you should look for a beautiful color like Powder Blue. Choose a powder blue bell sleeve top and pair it with white skinny jeans and nude color heels.
5. Bell Sleeve top with Leather Leggings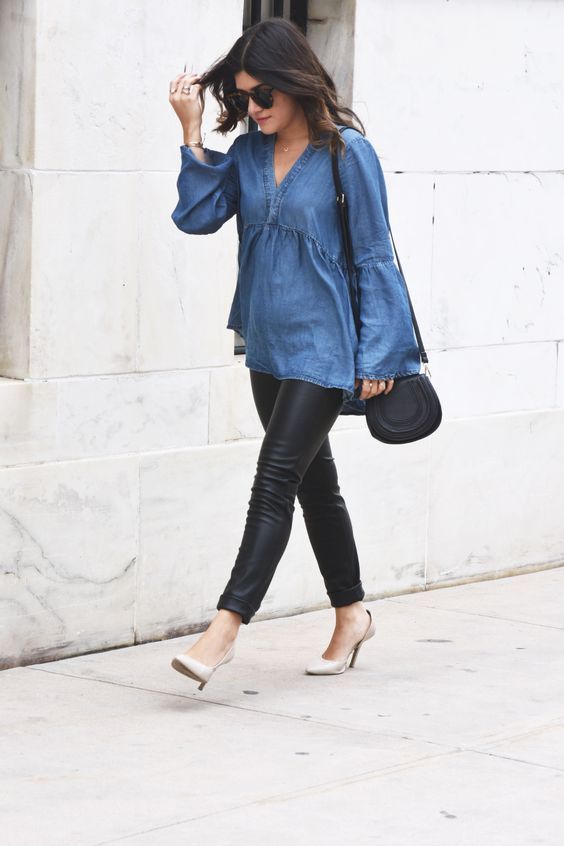 If you want to look cool and jazzy then you must try wearing a bell sleeve top with leather leggings and open-toe-shoes. This is one of the coolest outfit ideas that you can try to give a fashion statement.
6. Bell Sleeve Top with Denim Skirt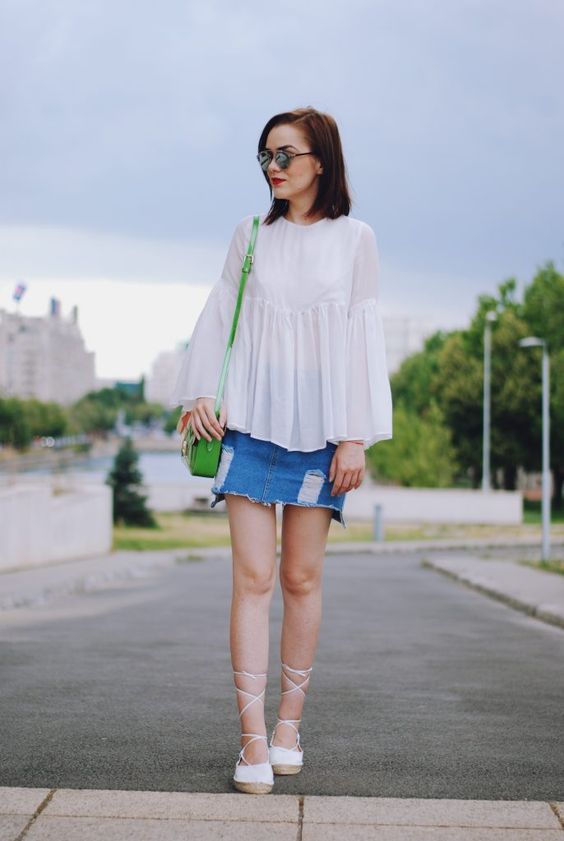 For a girlish and young elegant look, you can pair a bell sleeve top with a ripped denim skirt and strappy shoes.
7. Bell Sleeve Top with High Waisted Printed Shorts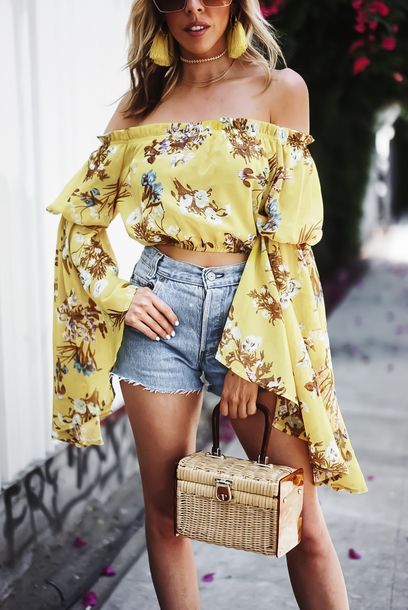 If you want to look taller then, this is one of the best ways to achieve this. Pair a bell sleeve top with high waist printed shorts as it can make you look much taller by visually moving up your waist.