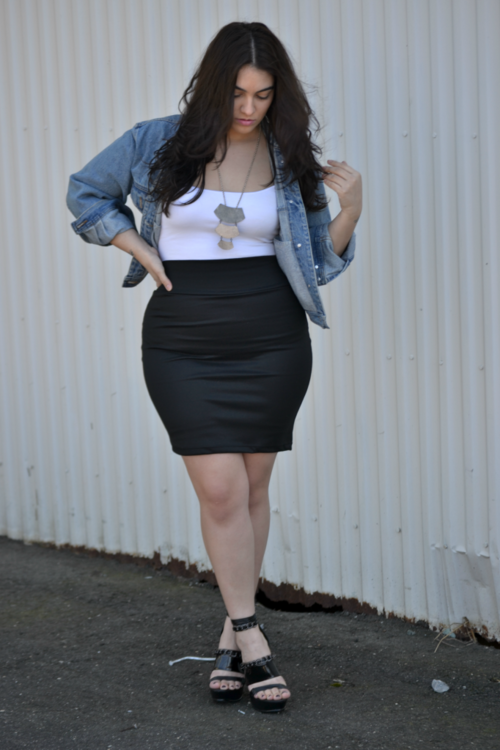 Plus size women in India usually stick to loose clothing and often end up looking bulkier than their size. Gone are the days when shopping for plus size clothing was a difficult task. Now there are many plus size clothing brands available in the market like Mustard, Gia and Pluss to name a few so you don't need to worry much.
Plus, there is so much style inspiration for plus size women from Vidya Balan to Kim Kardashian everyone is flaunting their curves. Sonakshi Sinha has brought curves and fuller figures back in vogue.  But still many plus size woman make some wrong choices which makes them look bulky and broad, so for all those beautiful women AAW brings a plus size woman's guide to dressing her body:
Wear well-fitted clothes:  Always pick the right size of clothes because a one size small and it will highlight your bumps, abdomen and chest making you look heavier and a bigger one would make you look more bulky. Plus bigger or lose clothing actually makes you fatter as you tend to feel comfortable in these clothes. So it is advisable to pick the size that suits you best and hides your problem areas perfectly but still inspires you to know what to eat.
V-Neck Tops: Many plus size women complain that their chest looks heavy. Well, opt for V-neck tops as they look good as they show more skin and enhance your cleavage rather than highlight your bust! If you like it, wear a slightly deeper neck. For Indian attires go for broad neck lines and avoid high necks which make you look heavy chest-ed.
Wear heels: Heels are your best friend, not only do they add to your height, heels also enhance the curves and make you walk confidently.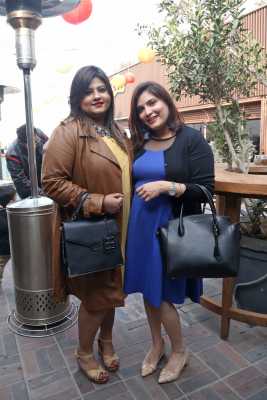 Accessories: Accessories are important to make you look perfect always use bags, earrings, neck pieces, and bangles to enhance your look.
Pick a right brassiere: Invest in a proper and well-fitted undergarment to make your clothes fit better. Beside this it will also make you more comfortable and eliminate some or all of your arm flab and back folds.
Try figure control underwear: Tummy tucker or thigh tuckers are a must under fitter tees and dresses. Invest in a quality one.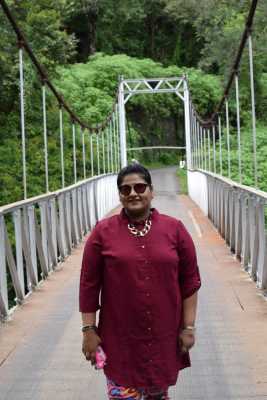 Avoid short tops: Women with a heavy belly should wear long tops to cover the tummy, love handles and hips.
Dark colours: Dark colours are your saviours and black, mauve, blue, green help in hiding fat. Avoid wearing greys and whites.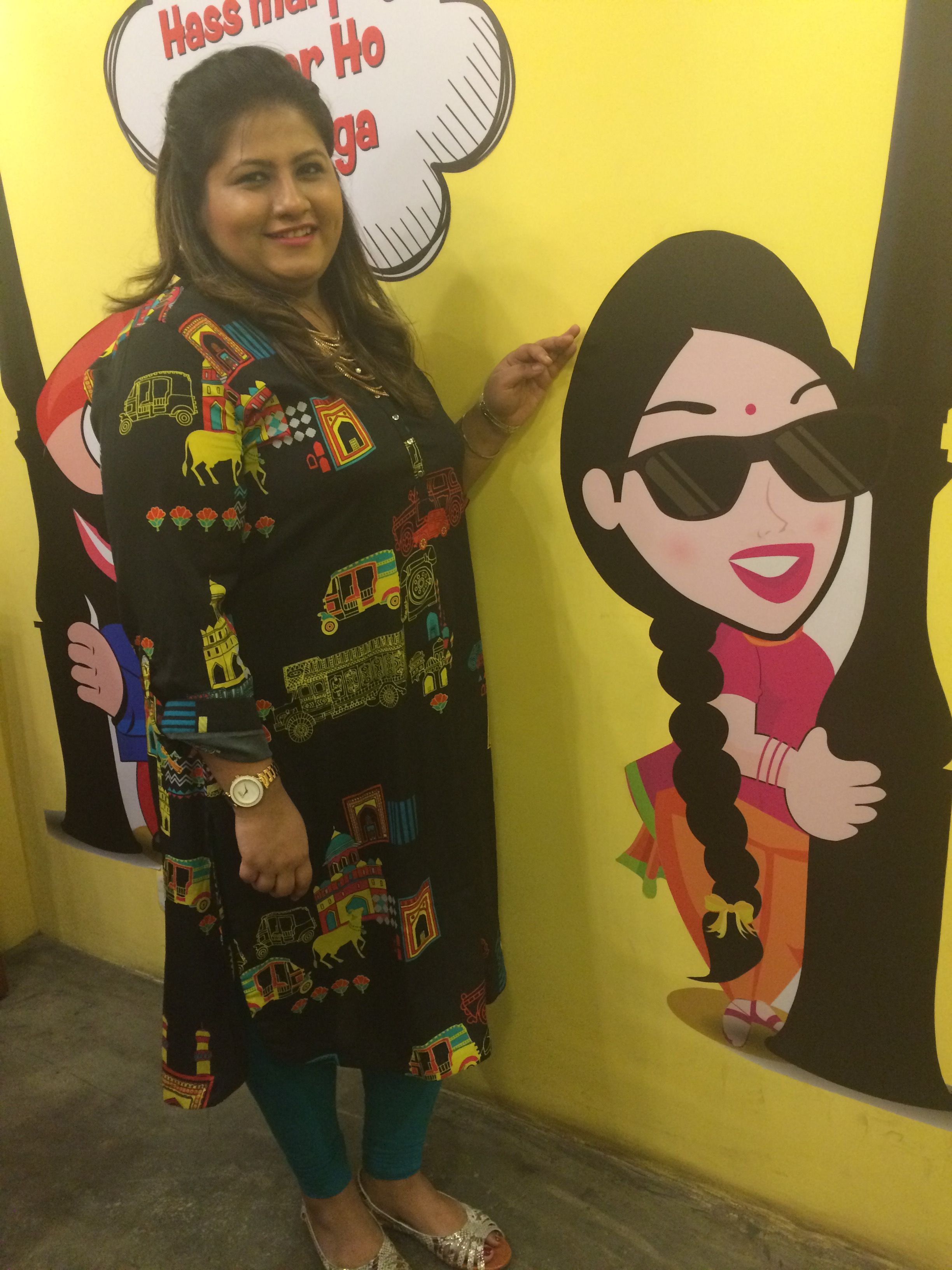 Be experimental: Don't be afraid and try to experiment with your dressing style as till the time you don't try you won't get to know what suits you the best.
Invest in right fabric: Cheap fabrics such as polyester can stretch and cling to your body so opt for georgette, crape, soft cotton and chiffon. The fabric should be falling to make you appear toned not stretchy which cling to wrong places.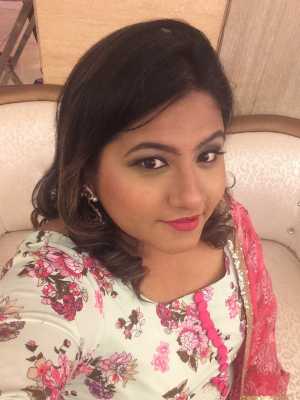 Make up: Makeup can make you look slimmer so don't be afraid and pay proper attention to it. Try and learn contouring  to enhance your cheekbones and hide fat from your face.
Any other fashion tips I can use to look slimmer?
Prints: Choose large, all over prints for a dress or blouse. Prints help keep the eye moving and can disguise flaws from being easily visible.
A-line dresses: Skirts and dresses cut at an A-line are flattering on almost all women of any body type as they tend to skim the hips and disguise problem areas such as larger thighs and hips.
(PS: Our office has many of bright, beautiful and uber stylish plus sized women who helped us with the article.)