Things you must know about carrying Double Bridal Dupatta:
Every girl wishes to look the best at her wedding and puts all her efforts to achieve that perfect look. No doubt we all are aware of the single bridal Dupatta trend that a bride carries on her head but what about the double ones?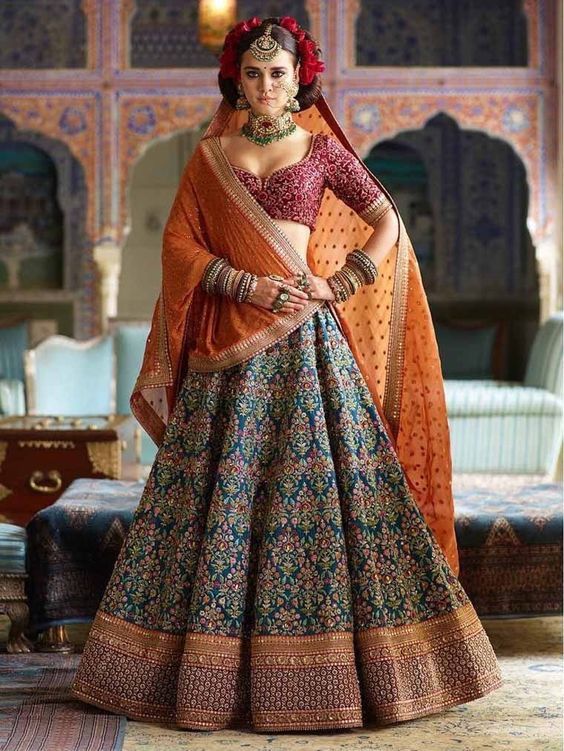 Fashion has no end, it keeps on changing with time to time and now along with the transformations in western and Indian attires, even the bridal wear have broken the oldest and common fashion which is going on from years. Thanks to the famous designer Sabyasachi who started this trend and made it so popular. No doubt it looks amazing but you must keep in mind some important things for carrying this latest style:
One Dupatta should be lighter in weight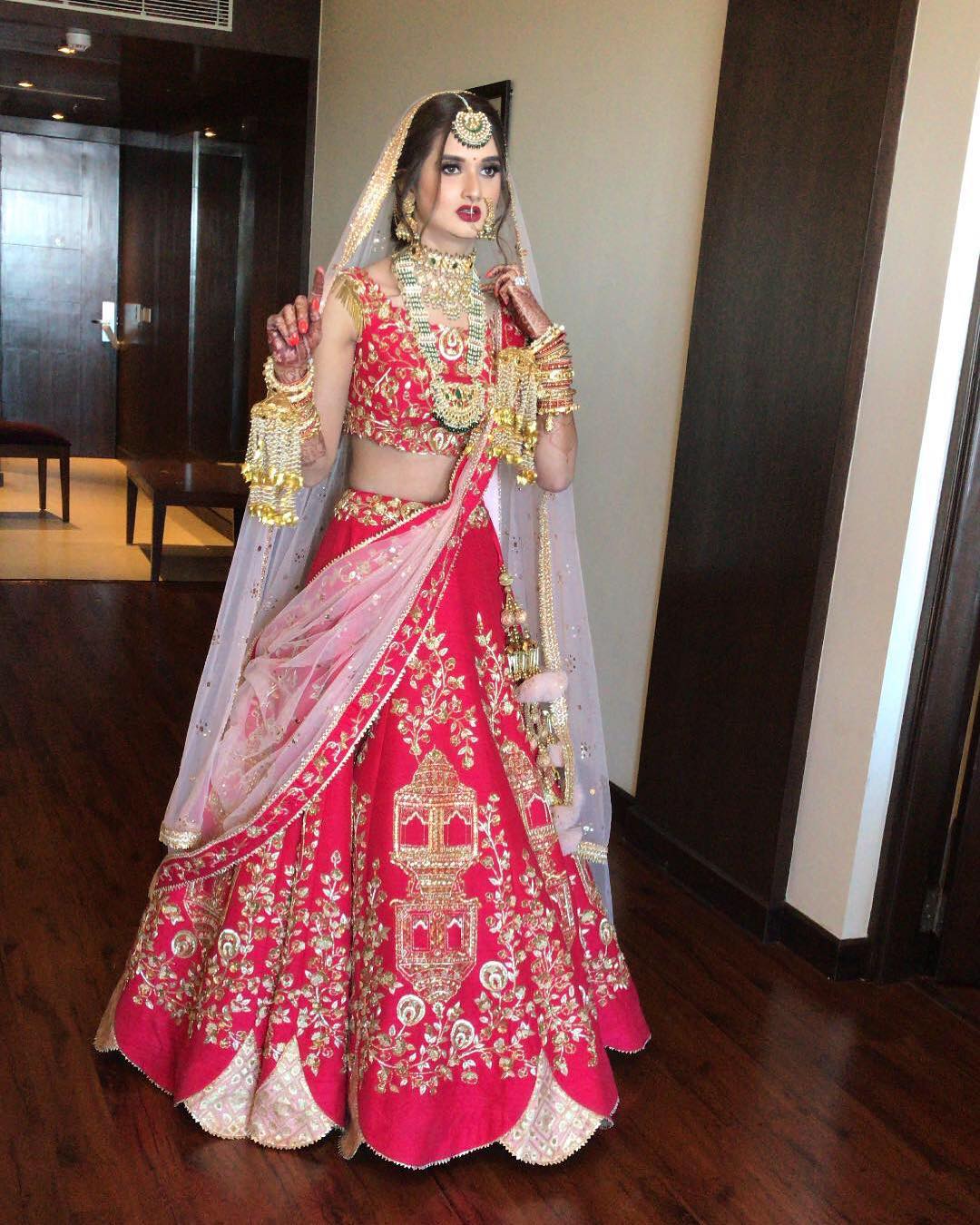 The dupatta with the lighter weight should be selected for carrying on the head as a veil. It is not possible to hold both heavy dupattas throughout the wedding so to enjoy and be comfortable chose them appropriately. You can go for fabrics like net, chiffon, georgette etc.
Skin Tone matters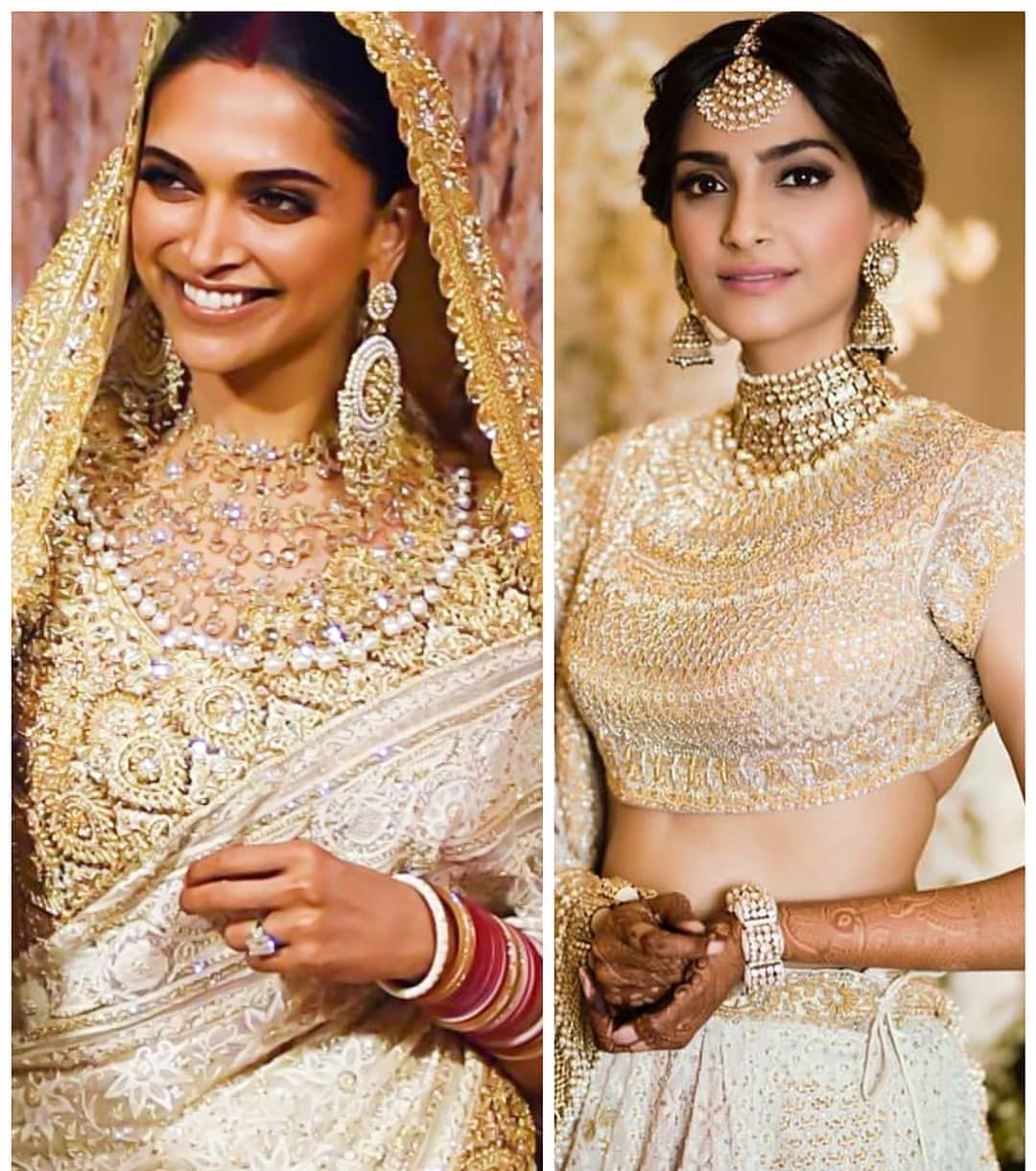 At times a slight mistake spoils your entire look so while finalizing your head dupatta, keep in mind your skin tone because it would be nearest to your face and highlights the makeup and jewelry too. A dusky girl should avoid wearing pastel colors whereas bright looks amazing on the ones that are fair.
Winter Brides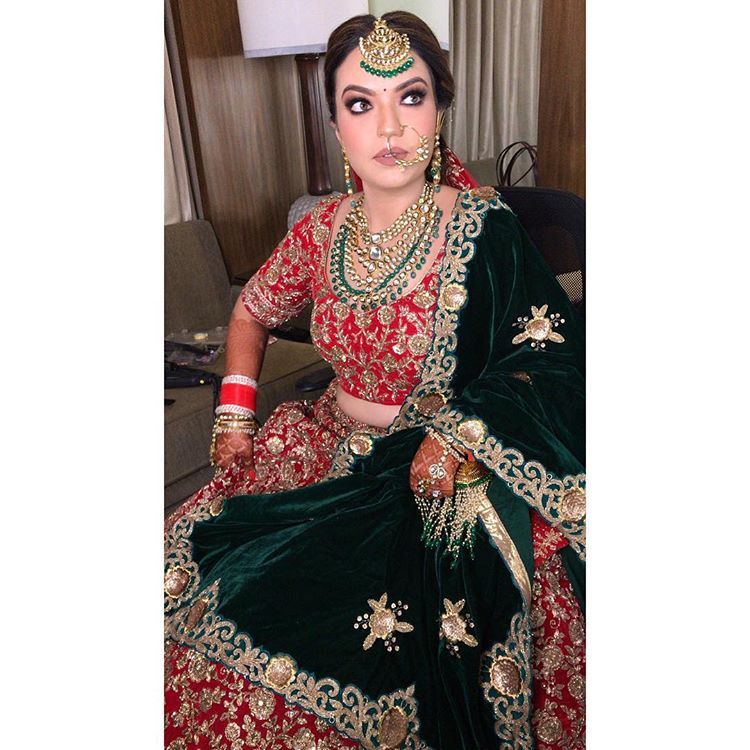 If you are getting hitched in winters then the best you can do is go for a velvet dupatta or a pashmina stole for draping, because it will keep you warm also and looks classy too. Many B- Town actresses are spotted slaying in this fabric. Wine with matte gold is the color combination that never goes wrong in velvet.
Color plays an important role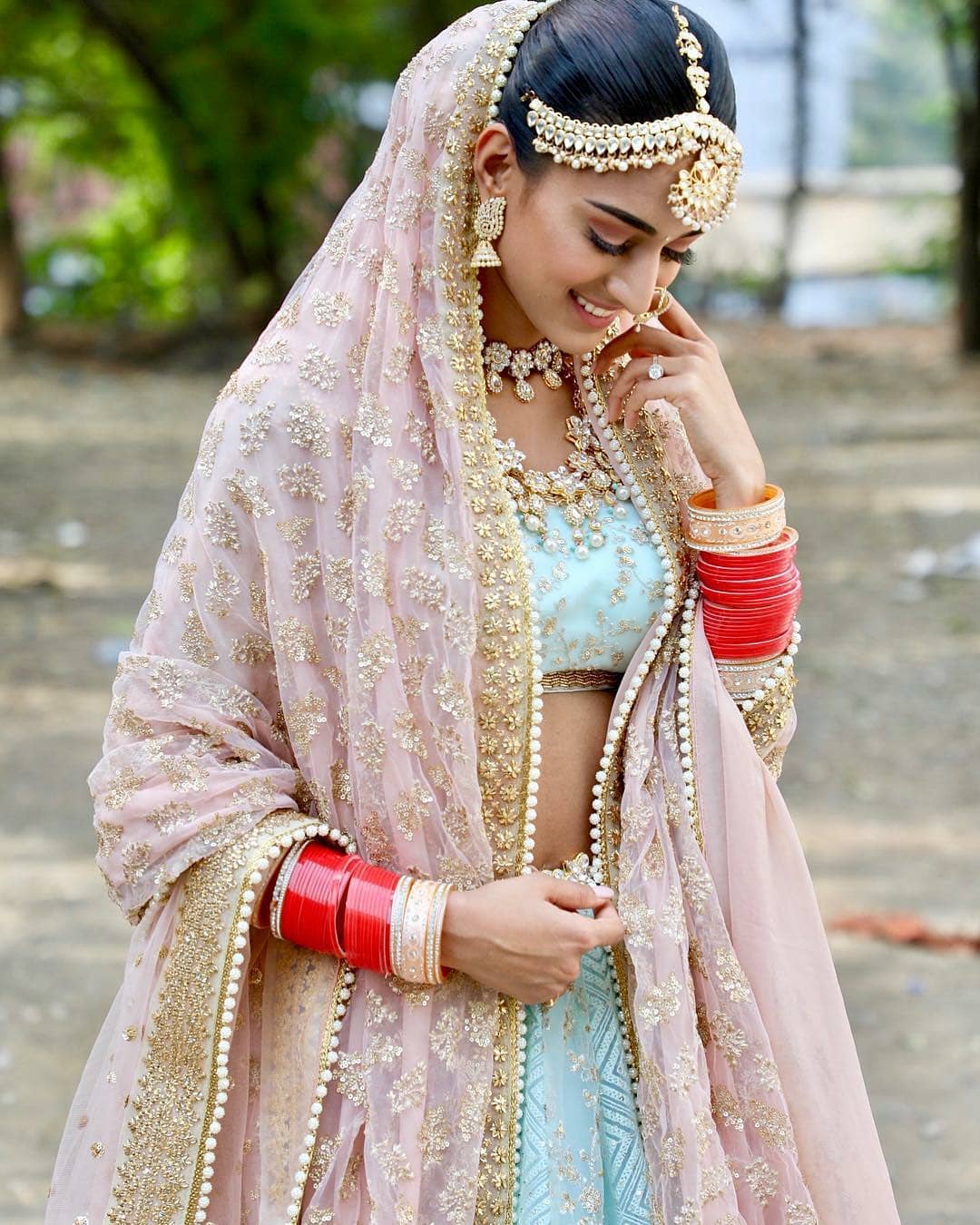 Generally, brides wear the same color dupatta on their wedding but break the monotony by doing something unique. Go for two different shade dupattas, you can make a good combination like mint with fuchsia pink, blue with red, wine with golden, yellow and peach, orange with pink and Marsala with cherry red.
Style it the way you want
Many people have a misconception that there are only limited ways you can drape a dupatta but that's not true. Styling plays an important role in complementing your complete getup so you must pay extra attention on how to do it. Here are some of the best options you can go for: