Get the children to have their own special time
We all love house parties. We all love our children too. Winter sun, music, good wine, friends, all elements for a great party and children getting bored or fight with each other. Kills the whole vibe no? Well we like having house parties especially in the awesome Delhi winter weather. I have a big family with many kids, add a few friends and it's party time.
Most kids end up fighting than sharing and playing with toys. I understand it is completely normal but I'm sure it isnt fun for them too. So this time I decided to do things differently, I planned a special party for them and what fun they had!
We set up a small movie theater with their favourite movies. PS I picked only two to avoid a mini fight between them for which one they wanted to watch. As soon as the kids settled we got them all some munchies and what works better than popcorn?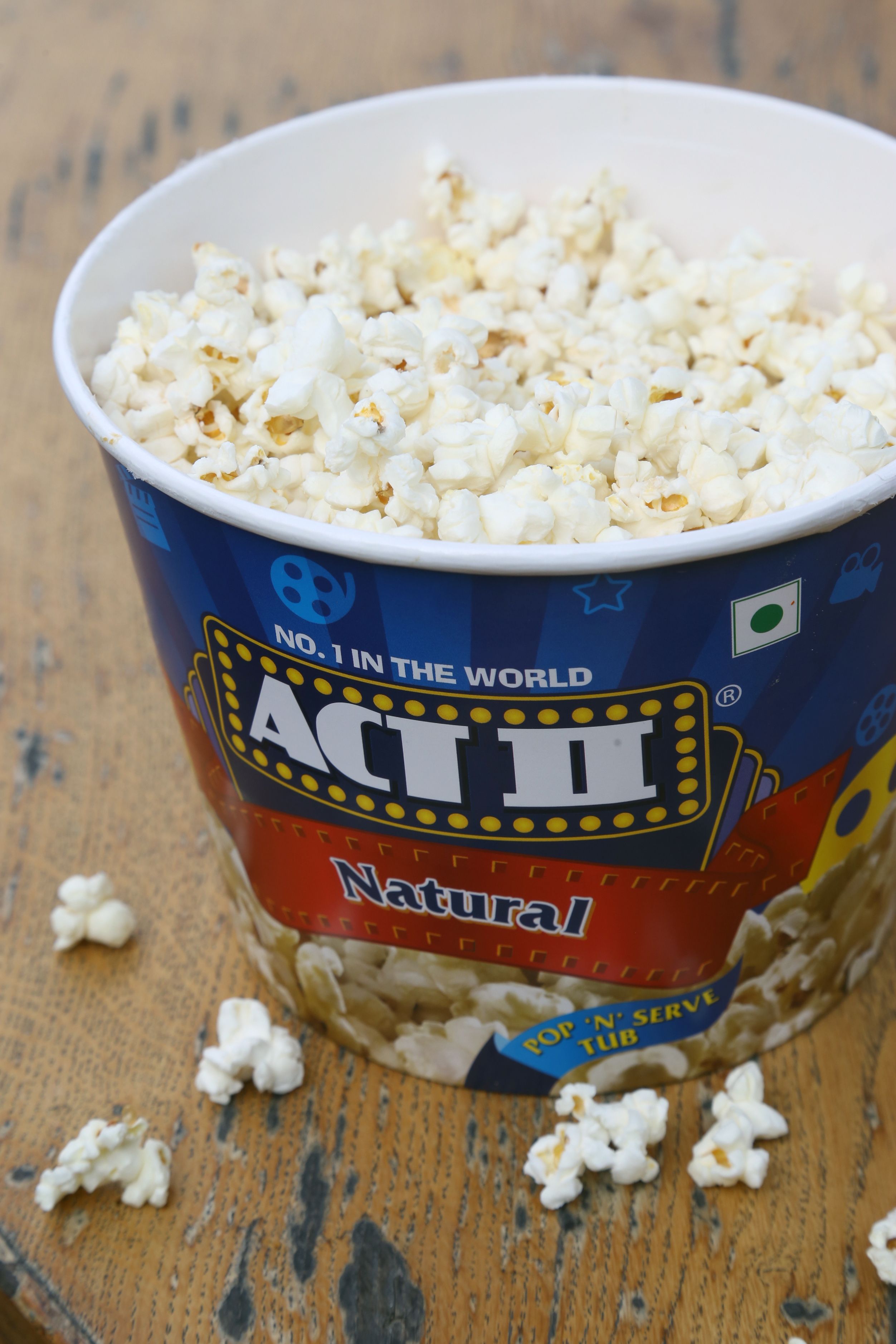 We got them the big tub of Act 2 popcorn and these kids munched away to glory while watching the movie. Gave us all time till lunch time to enjoy the whole party atmosphere and luckily no children fought! Popcorn is one of the best and quickly accessible snack for children. While my child loves popcorn, many other kids at that party had it for the first time and they all seemed happy.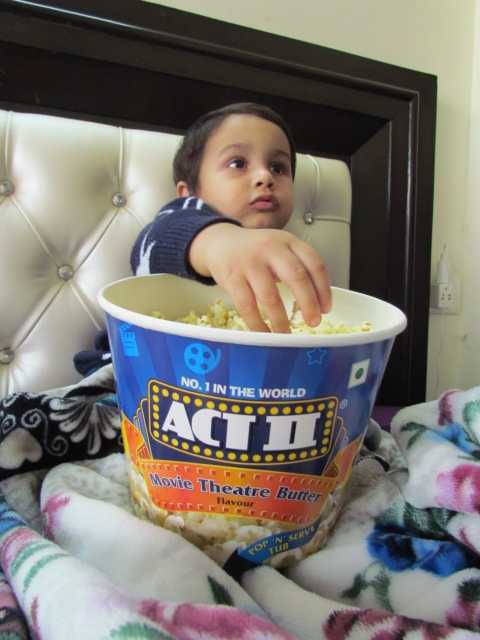 So why do we all usually pick popcorn? Well popcorn is an healthy indulgence compared to most of the munchies. Popcorn has a whopping 13% fiber which is great for the kids.
The new Act 2 tub, which looks like a movie theater tub, is super easy to make. All you do is zap it in the microwave for three minutes and your buttery, golden popcorn is ready.
As a mother I often let my son indulge in popcorn over salty treats like chips, namkeen, etc.