Day 1:
Commonwealth games have started and the event is overwhelming for India. Mirabai Chanu created history by winning gold for the country in women's weightlifting 48 kg category. The Manipuri girl lifted a total of 86 kg in Snatch and 110 kg in Clean and Jerk that gave her a total weight lift of 196 kg. By winning this she also surpassed her previous World Championship that she won for 194 kg. With Mirabai winning gold for India, Sri Lanka's Dinusha Gomes clinched the Bronze medal and Mauritius' Marie Hanitra Roilya Ranaivosoa won silver.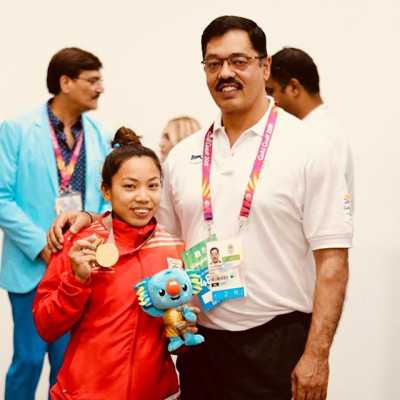 Mirabai started by breaking the existing Games record with a lift of 80 kg. Apart from this, India not only blanked Sri Lanka in the mixed team event in badminton but also won against the Sri Lankan team by 3-0 in women's table tennis. India, however, lost their opening match to Wales for the Indian women's hockey team.
Not only did Mirabai did it for the country but P Gururaja also lifted a silver medal in Men's 56 kg weightlifting earlier. He lifted total of 249 kgs with 111 kg in Snatch and 138 kg in Clean-and-Jerk on the way to the podium finish.
Day 2:
Sanjita Chanu gave India its second gold medal at the event by winning in women's 53 kg weightlifting competition. Sanjita competed against 2014 Glasgow gold medalist Dika Toua of Papua New Guinea with a total lift of 192 kg to clinch India's second gold in the weightlifting category. This gold came as the third medal for India at the CWG 2018.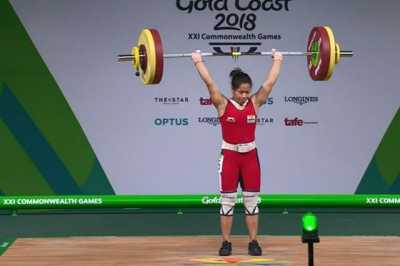 Sanjita started with a lift of 81kg in the snatch and also managed to lift 83kg in the second attempt. She even broke the Commonwealth Games record that was for lifting 84kg in her third snatch attempt.
5th Gold medal in India's telly: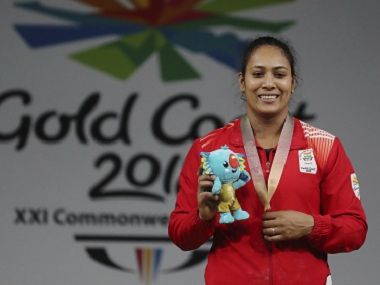 Punam Yadav kept India's gold rush continuous by winning a Gold medal in weightlifting 69 Kg unit. This is India's 5th Gold medal in CWG 2018.
India's 6th gold medal in CWG 2018:
Manu Bhaker won a gold medal in 10m Women's air pistol. She brought India's gold medal tally to six after winning.
Women's table tennis team won a Gold medal:
Indian women's table tennis team won its first-ever gold medal at the CWG 2018 in Gold Coast. They had a 3-1 win!
Heena Sidhu wins gold in pistol CWG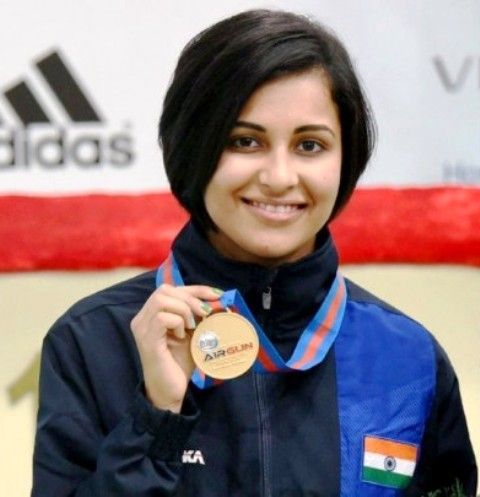 On Day 6 of CWG, Heena Sidhu won a gold medal in the final of the Women's 25m pistol event. It is India's 11th Gold medal in Common Wealth Games 2018. She is now the first Indian to win two gold medals in the games.
Tejaswini Sawant wins silver in 50m Rifle Prone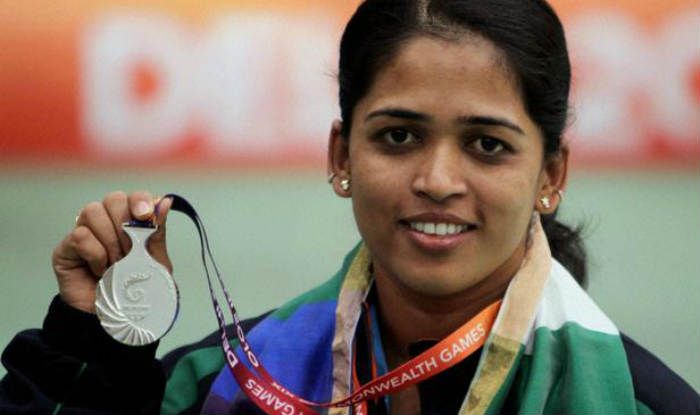 On 8 Day of CWG, 37-year-old Tejaswini Sawant has won silver in the finals of the women's 50m rifle prone, finishing after Singapore's Martina Lindsay Veloso. This is the sixth CWG medal for Tejaswini followed by two golds in 2006 and a pair of silvers and a bronze in 2010. With this win, she has, lifted India's Medal tally to 25.
Saina Nehwal wins two gold medals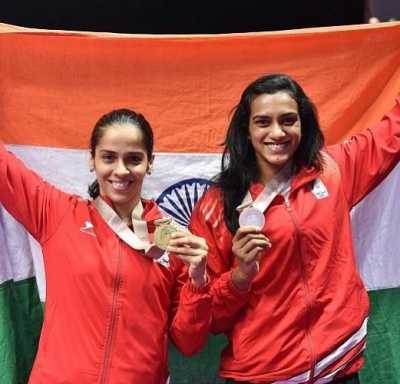 Saina Nehwal became the first Indian to win two singles gold at the CWG 2018 games after defeating PV Sindhu in Badminton women's singles. Winning this she also remained unbeaten in the tournament as she won all her 12 matches in the Gold Coast. On the other hand PV Sindhu won Silver.
Mary Kom wins gold in boxing category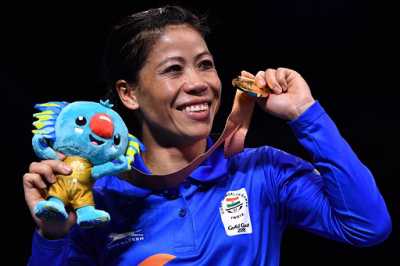 May Kom won gold in women's 45-48 kg boxing category at Gold Coast, Australia. India's legendary boxer won against Northern Ireland's Kristina O'Hara in the final. Mary Kom already has by her name an Olympic Bronze from London 2012 and five amateur world championship titles.