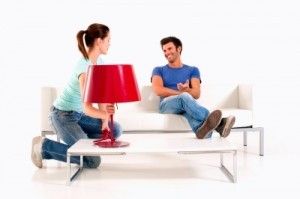 Shifting your house can be a bothersome task. The clearing packing, unpacking and setting are maddening for most Indian women. Here is how to move homes easily:
Plan ahead: A little planning goes a long way. Tell all the electricity, cable, phone people to about the impending shift. Tell them a tentative date for coming over to your new house. Also look for a maid in advance, pay some extra bucks and get to help you set up your new house. Update your address on all important bills and documents too.
Manage wisely: Even though a smaller tempo or truck will be cheaper but the number of times it repeats will bring up the costs by almost 50%. So always rent a bigger truck. If you are shifting I the monsoon tell them in advance so that they can arrange for a tarpaulin.
Research your new area: Collect fliers of restaurants (you will really be needing them), plumber, electrician, etc. Also meet your neighbors before hand and get relevant details like vegetable sellers, newspaper guy and the milkman.
Be prepared: Always pack you boxes a day before the shift. Mark them clearly and duct tape them to avoid loss of valuables. Last minute packing increases breakage risk.
Make an overnight bag: Put essentials in an overnight bag. Pack a two set of clothes per family member, along with toiletries, towels and some plates spoons etc.