Why a trip to Pahadi House is all you need!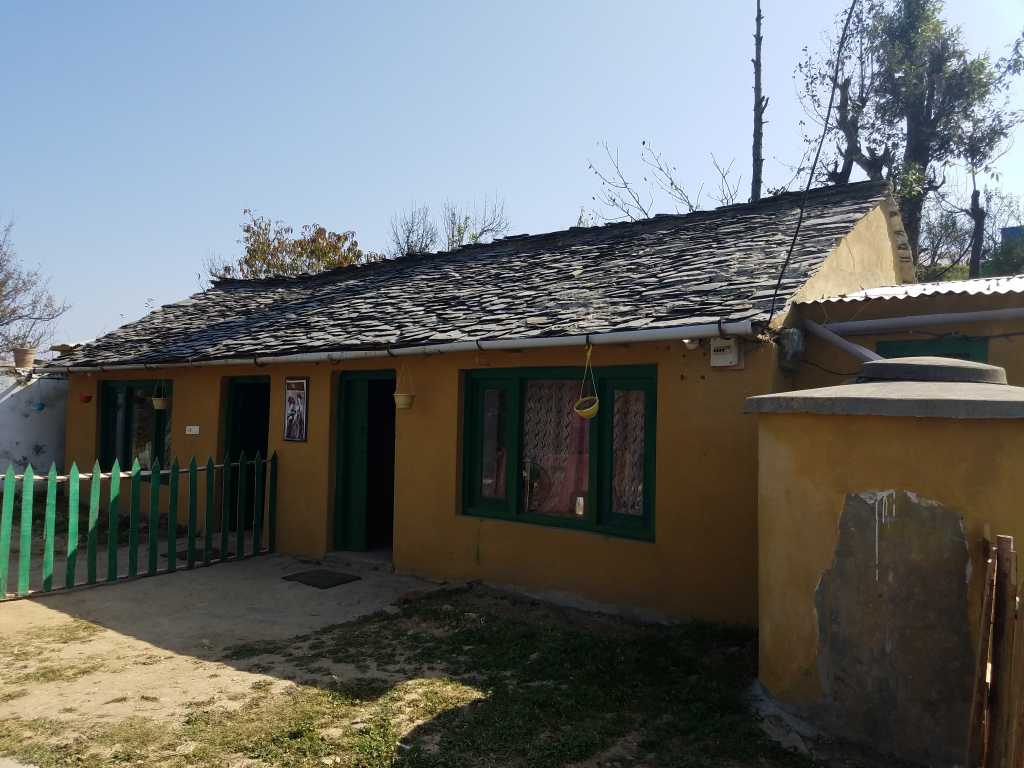 Don't we all look for a break from our noisy, urban lives? Well recently, I took a two day trip to Pahadi House, Kanatal to get back in touch with nature and what better than travelling to a place which is all about nature. Since I was traveling in a group, I boarded the Volvo from Delhi at 10.30 pm and reached Kanatal at about 8 am in the morning.
Situated on a height you have to indulge in a very small trek to reach the property. If you are traveling with elderly people and kids, please confirm with the resort first. As soon as you reach the property, the first thing that amazes you is how calm and beautiful the property is.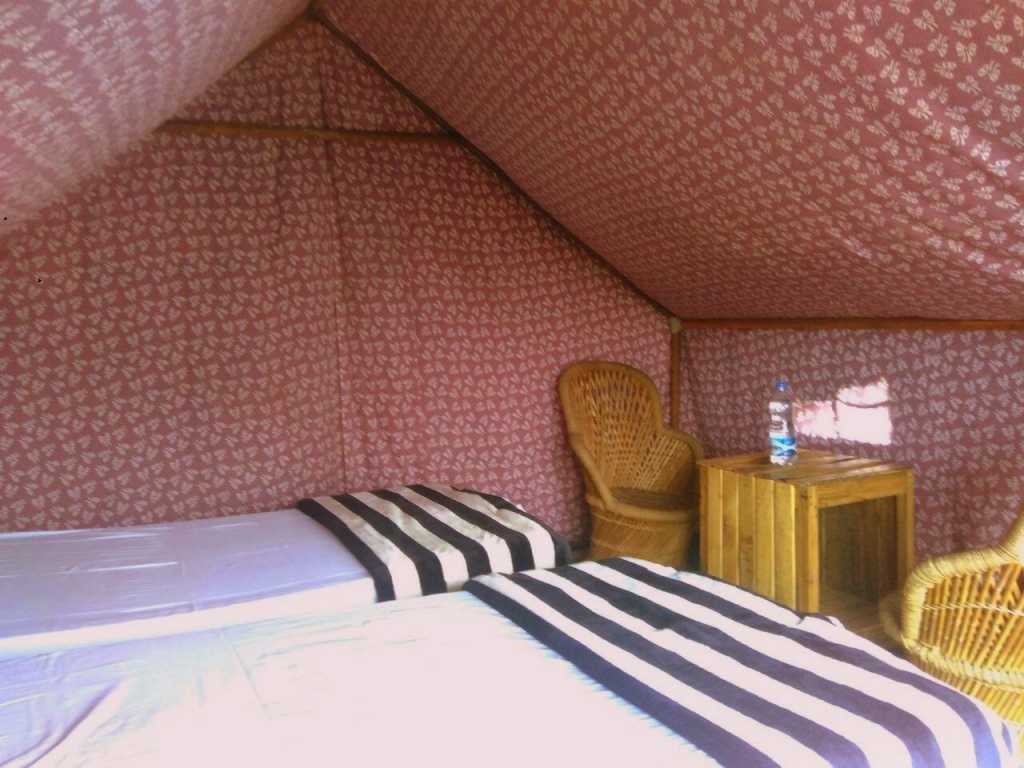 Beautiful cottages
The gorgeous views all around and the yellow cottages look stunning making it a hill lovers paradise. The concept behind Pahadi house is that they have restored and renovated, old and abandoned houses and the resort has both cottages and tents to suit your budget and number of people staying. There is no room service, tv or wi-fi in the rooms and it is basic AF but the helpful and friendly staff won't let you miss your 'civilization' needs. Pahadi House is about relaxing, enjoying the views and taking a much needed break from phone, and stress.
My cottage had 4 beds and I shared it with three more girls. (more about that soon!) Please don't expect to find fancy rooms here, but it is comfortable. The attached bathroom is nice and clean too.
The food here is amazing!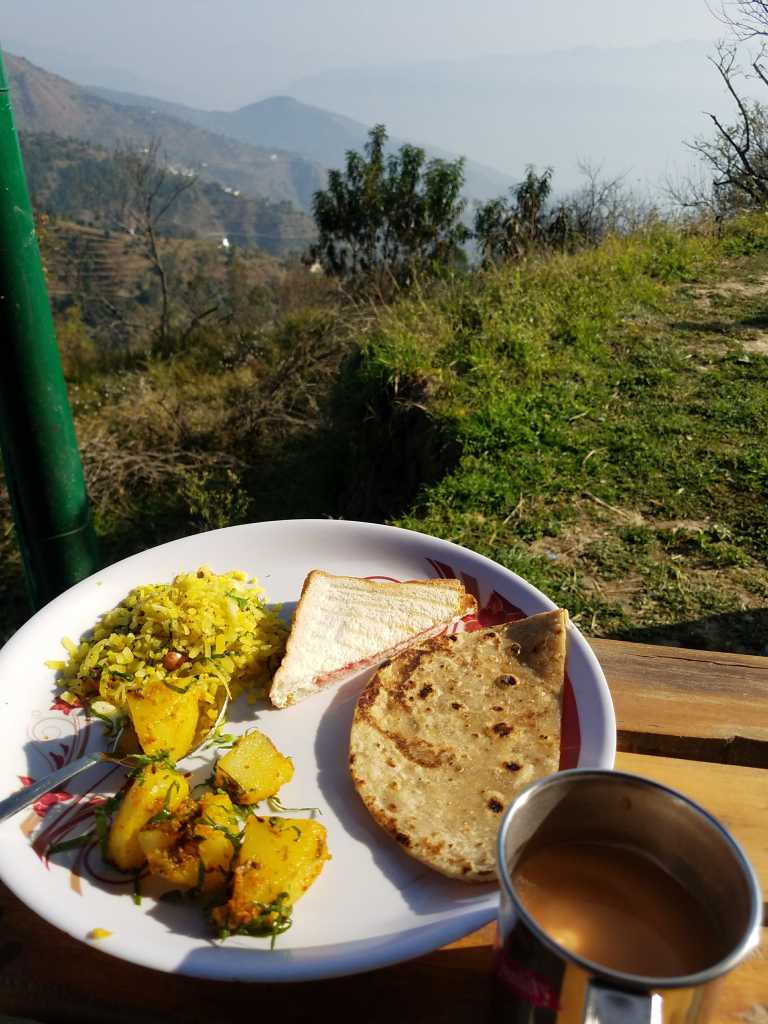 When we reached the property, they served us a juice made of local flower. It was quite sweet but is said to be very good for health. Post that, they served us tea and breakfast. Fresh and homemade meals make you happy and refreshed. A trip around the resort, i saw a lot of farming and the staff pointed out that they have planted various fruits and vegetables from Apple, Peach, Kidney Beans(Rajma), Pahadi Chaulai, Rai, Peas, Cauliflower, and more. All the meals we get are from the vegetation done by the resort without the use of pesticides and chemicals.
Things to do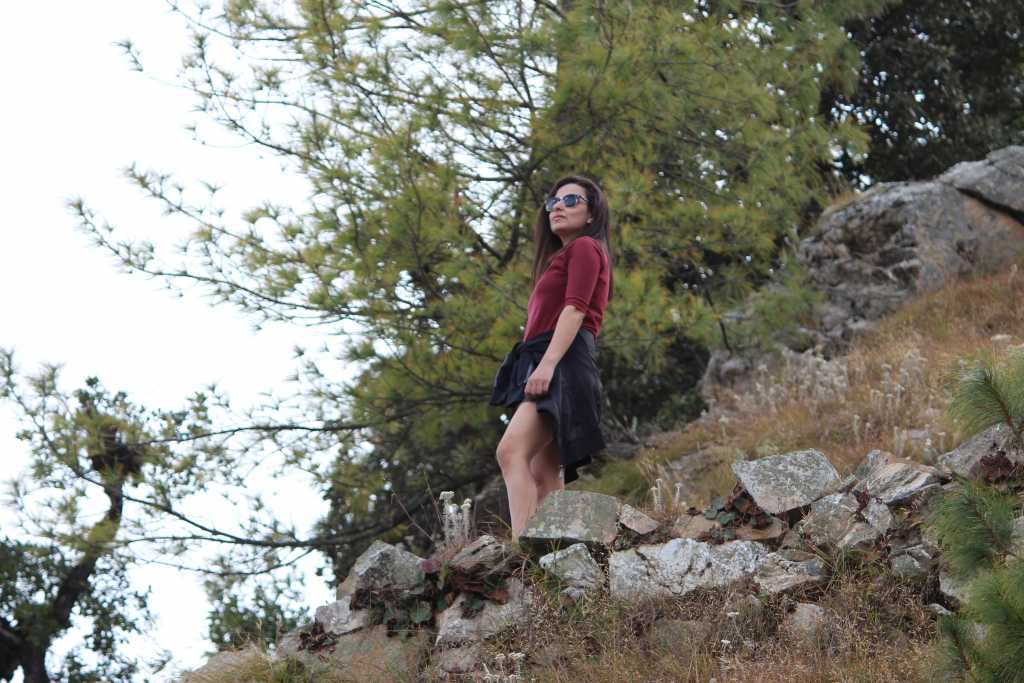 I love walking and the Nature walk/Basic trek and Rock Climbing in Kodia Forest is a must for everyone. It is an hour's drive from the property but the views around make it worth your time and energy. I came back tired to the bone but bonfire, tasty snacks, music and dancing made it the best evening ever. It never felt like I was traveling with almost 20 strangers, and I had such a great time.
The sunrise here is not to be missed and after a quick breakfast we went to Surkanda Devi Temple. The temple is a 2 km trek by foot. Sadly, we could not complete the trek as it started to rain.
Why Pahadi House should be on your list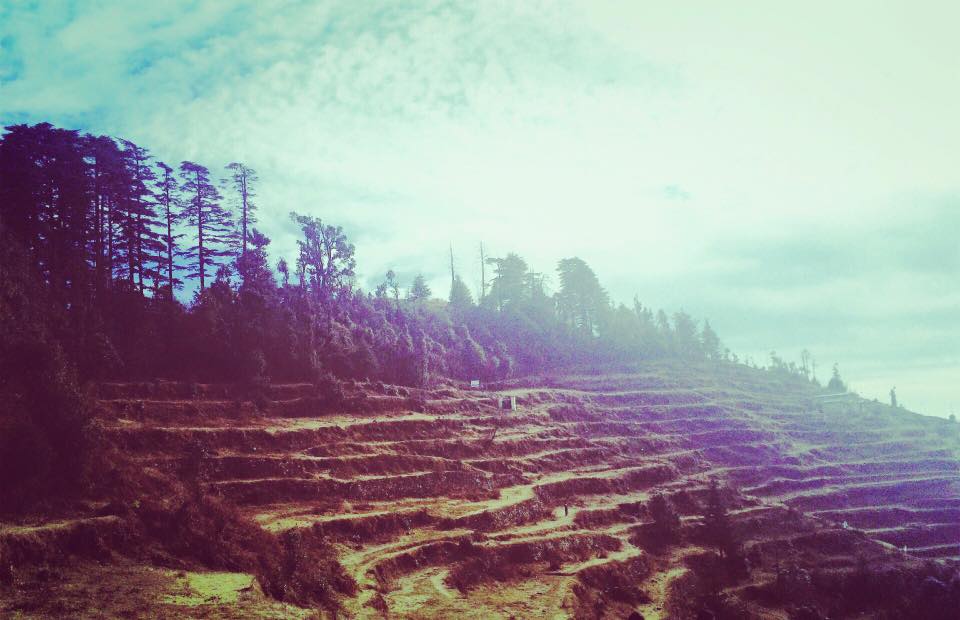 I really liked this property, but I am going back because of the eco-friendly concept that Pahadi House is working on. We need to support such local businesses that are trying to preserve the natural resources and providing employment to locals at the same time.
They are also building an eco-village nearby and it is based on sustainable living. It will provide employment opportunities to local people and use only local resources. They are currently looking for volunteers for working on this project. The Pahadi House, Mussorie will be up and functional by Apr 18. Their other property is located close to Rishikesh.
Tariff
Cottages – Rs 5000 including all meals.
Tents – Rs 4000 including all meals.
They can cater to a group of 50 people at one time. The resort also organizes day trips to Kodia Forest, Tehri Dam and Surkanda Devi Temple.