Check out why this luxurious resort in Jim Corbett is a must visit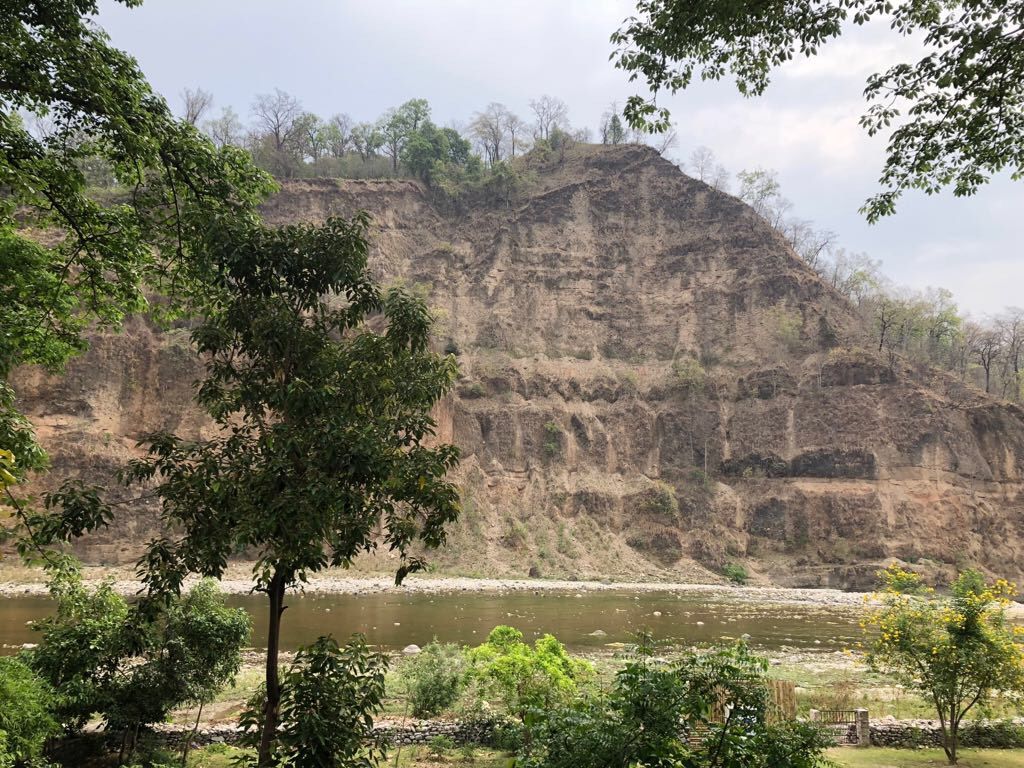 Jim Corbett or Corbett National Park is our favourite weekend getaway  because of proximity and variety of resorts.  I have been to Jim Corbett approx seven to eight times and I can never get bored of this place. Though I have not seen a tiger yet. A few days back I again went there which was a random plan and I did the packing in just 45 minutes ( I am pro at packing now). Since there are ample resorts so we always pick a new one and this time we decided to stay at Taj Getaway which is in Ramnagar. We stayed there for two nights so sharing my experience at the resort.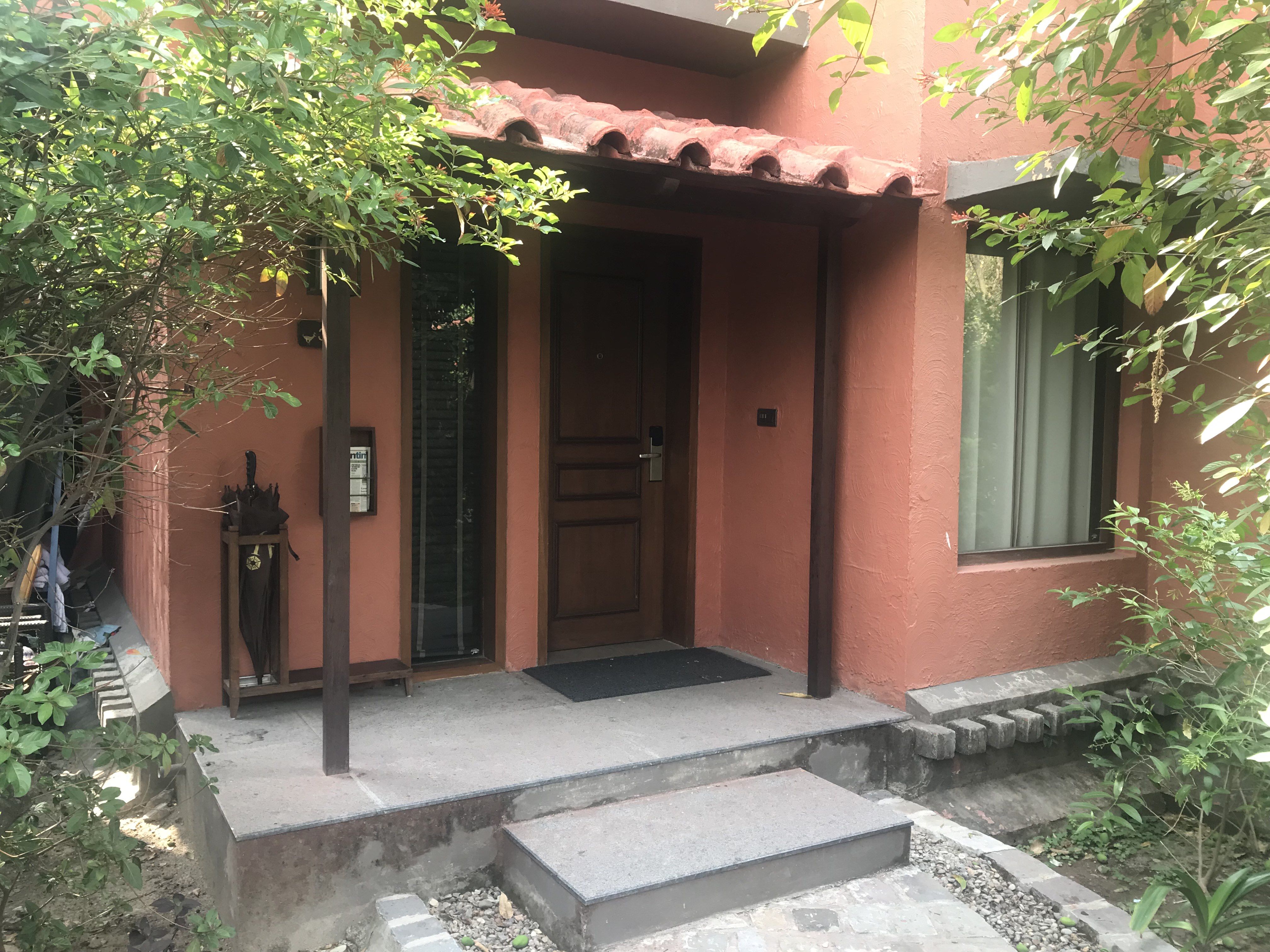 Room:  There are four categories of room- Superior room, Resort cottage, Gateway cottage and Corbett Suite. We stayed at a resort which was a small villa with garden view and outside seating. The room was very spacious with a comfortable king size bed , seating area and a study table.
Bathrooms: The bathroom was very spacious with Biotique toiletries. In the resort cottage room the bathroom had both shower cabin and bath tub.
Service: Right from the check-in to the check-out we didn't face service issues from any department. The room service, house keeping and other supporting staff were polite, courteous and efficient. They have a 24X7 room service with a limited menu though but its nice and sufficient to satisfy your hunger pangs at midnight. You can also request for something specific like we did for non spicy noodles for the little one around midnight. But mind it its pretty expensive (luxury resort prices usually are). The portion size was average.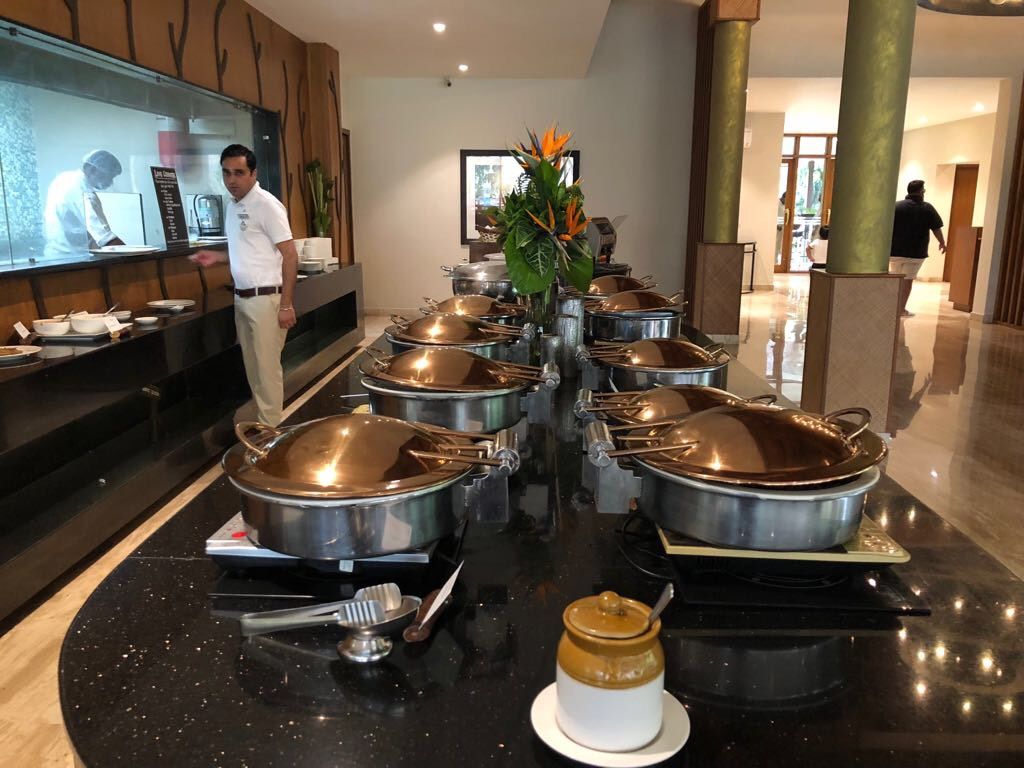 Food: There are two restaurants in the hotel, Tree Top and Jim's Grill. Tree Top is the multi cuisine ala-carte and buffet restaurant while the other one is about grills and steaks. The buffet is good but nothing extraordinary with variety of options for vegetarian and not much choices for non vegetarians. There is live counter too in the buffet and an open air seating too with a river view. The ala-carte menu is a mix of everything from Indian to Chinese to Italian.  We had  pizzas which were quite cheesy and thin crust.  They don't serve liquor but you can get it on your own and enjoy in the room or balcony.
Spa: There is a spa near the pool with treatments and massages and a wet area which encompasses a steam and a shower. To be honest I didn't experience any service as I wanted to spend time with my munchkin.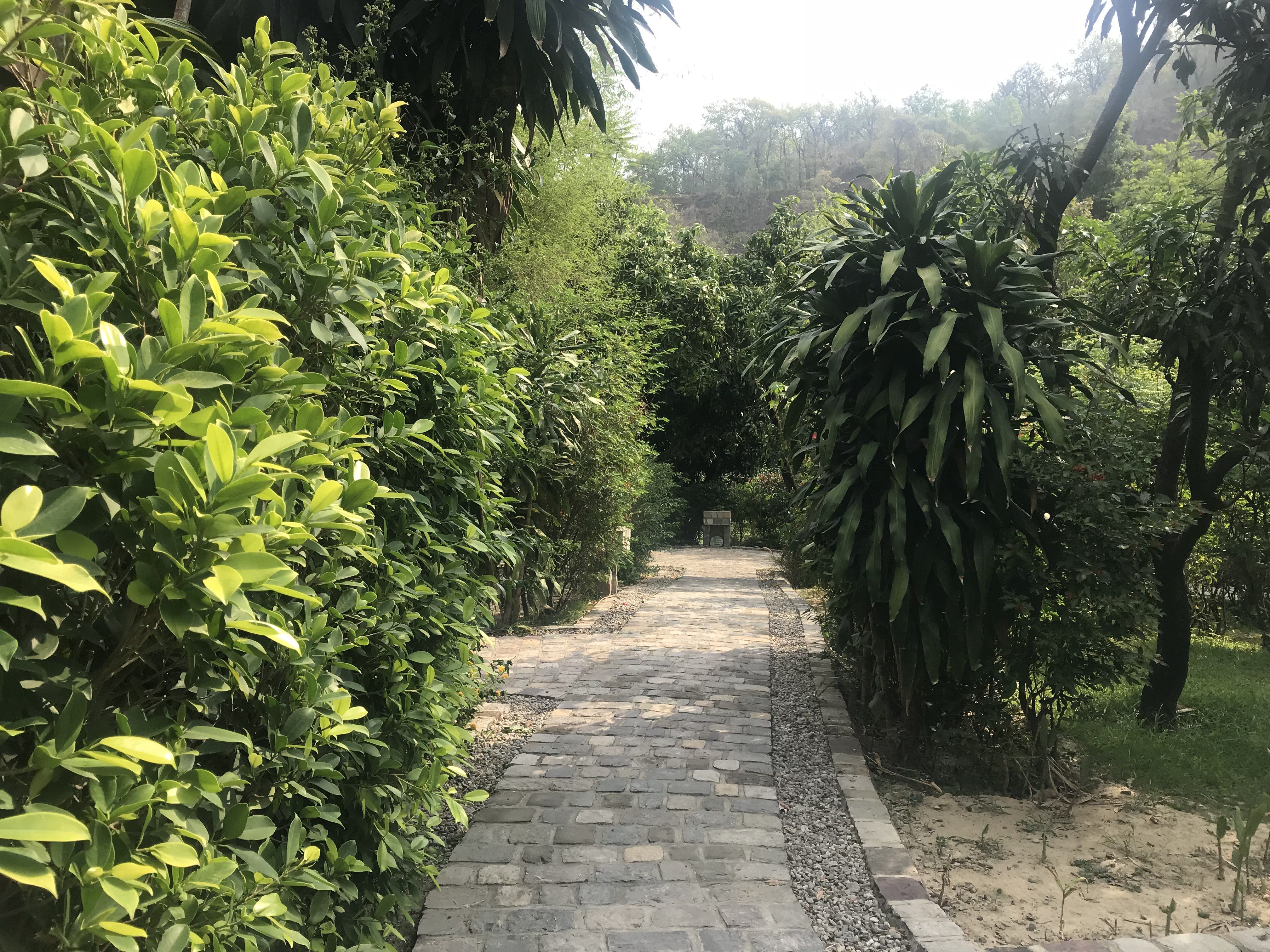 Greenery:  The resort has a lot of greenery with loads of mango trees with few jackfruit and pomegranate too. The mangoes were all over the place so we picked few and bought them back to make some yummy dishes. But because of mango trees there are lot of monkeys too which is quite dangerous as they can come from any side.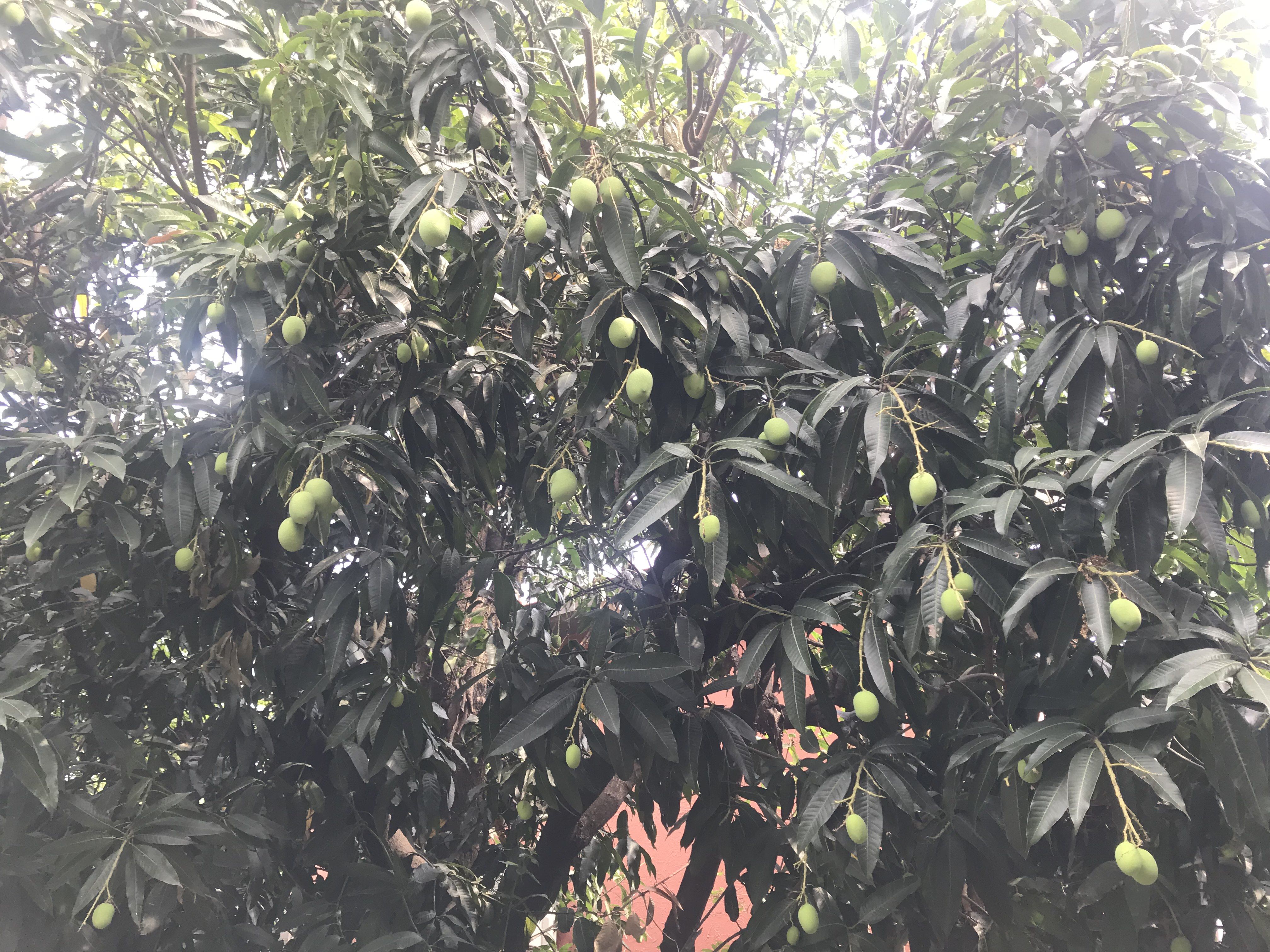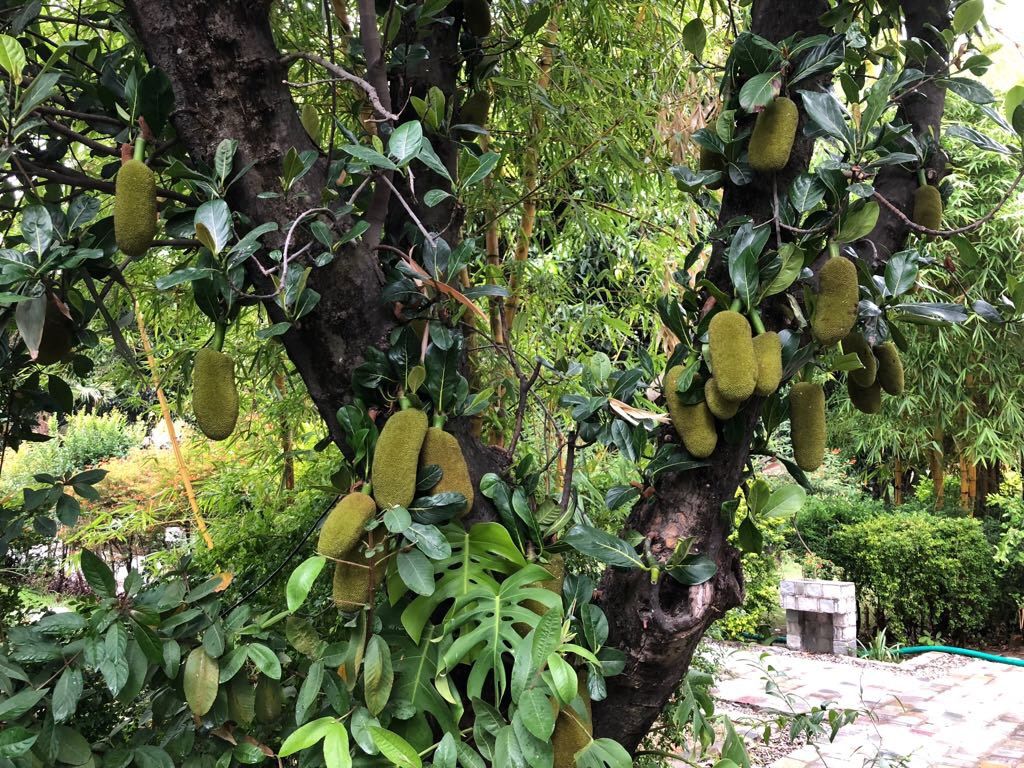 Wifi: They have a free wifi in the room.
Activities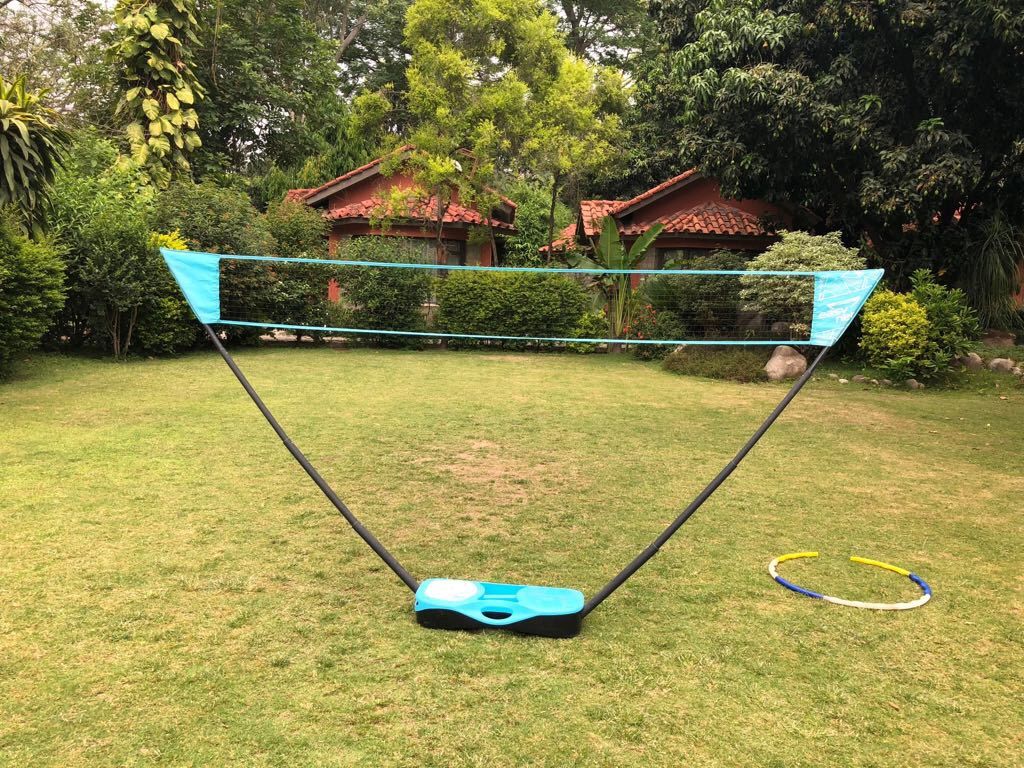 Games: There  is a badminton net(gears are available) and few games which you can enjoy during leisure time. Evenings they have some or the activities like a movie, live music , bird watching etc.
River: The river is accessible from the resort and you can easily go sit and enjoy near the Kosi river.
Kids play area: There is no play area and not even swings for kids which I feel is the biggest drawback of this family resort.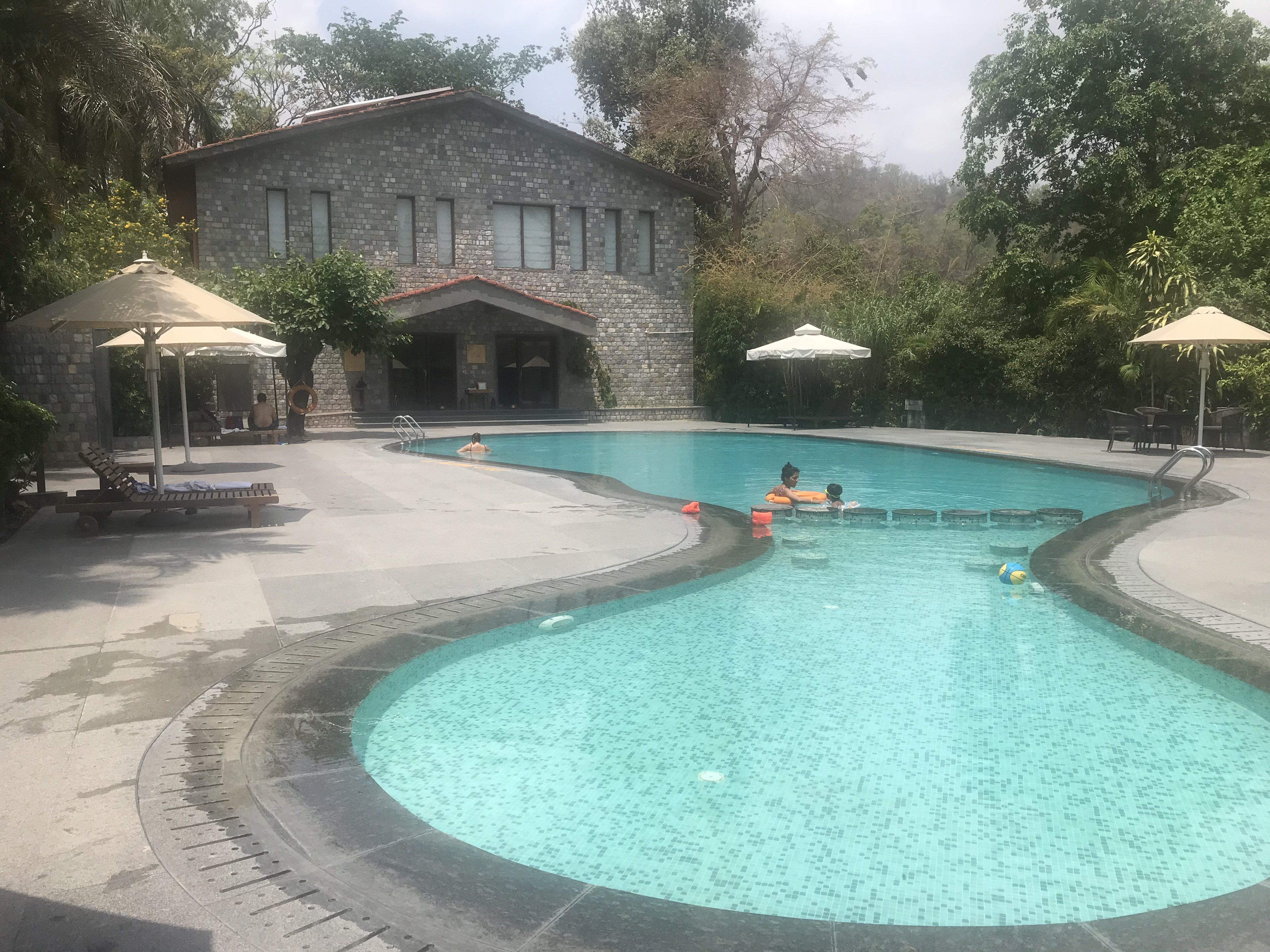 Swimming Pool: The swimming pool is divided into two,  kids and adult. The bigger one is not very deep hardly 4 feet. They have few swimming gears for kids.  There is a finger food menu to order from near the pool but we didn't see anyone to take the order.

Tariff: The plan starts from INR 13, 000 onwards per night including all meals. The prices may vary on different website but we booked it directly from the hotel.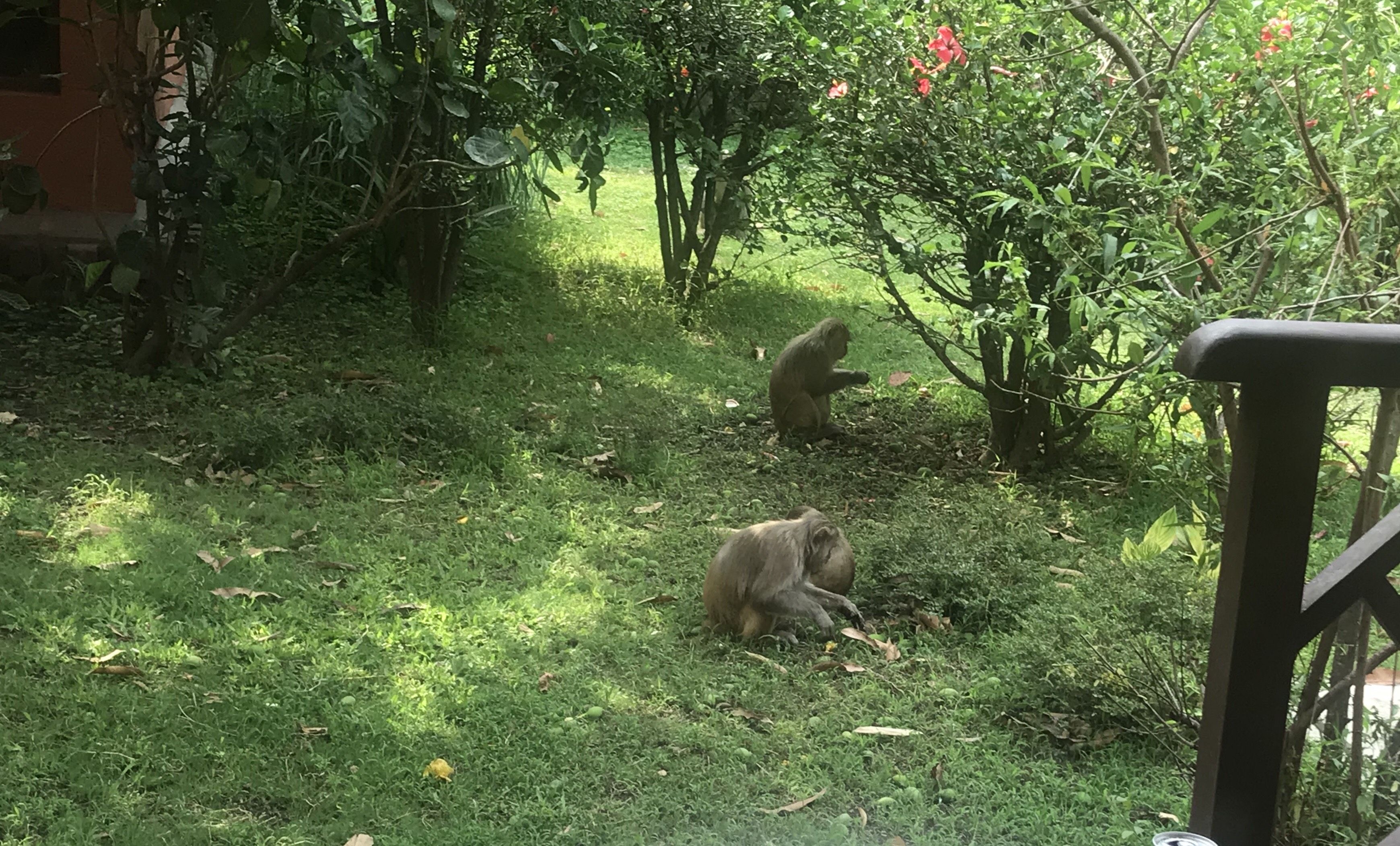 Overall Experiences:  Overall its a good property  but  because of no kids play area and monkeys , I would never go back.
Address:  Zero Garjia, Dhikuli Ram Nagar Jim Corbett Uttarakhand India 244715
Time: It takes approximately 5 to 6 hours to reach from Delhi.