Visiting Cape Town? Don't miss these places
Cape Town is one of the most beautiful and visited destinations in the World. Thought it is currently facing a grave water crisis but the city is rich in different cultures and has a lot to offer.  I went to Cape Town a few weeks back and here are some of the must see places that will enthrall you.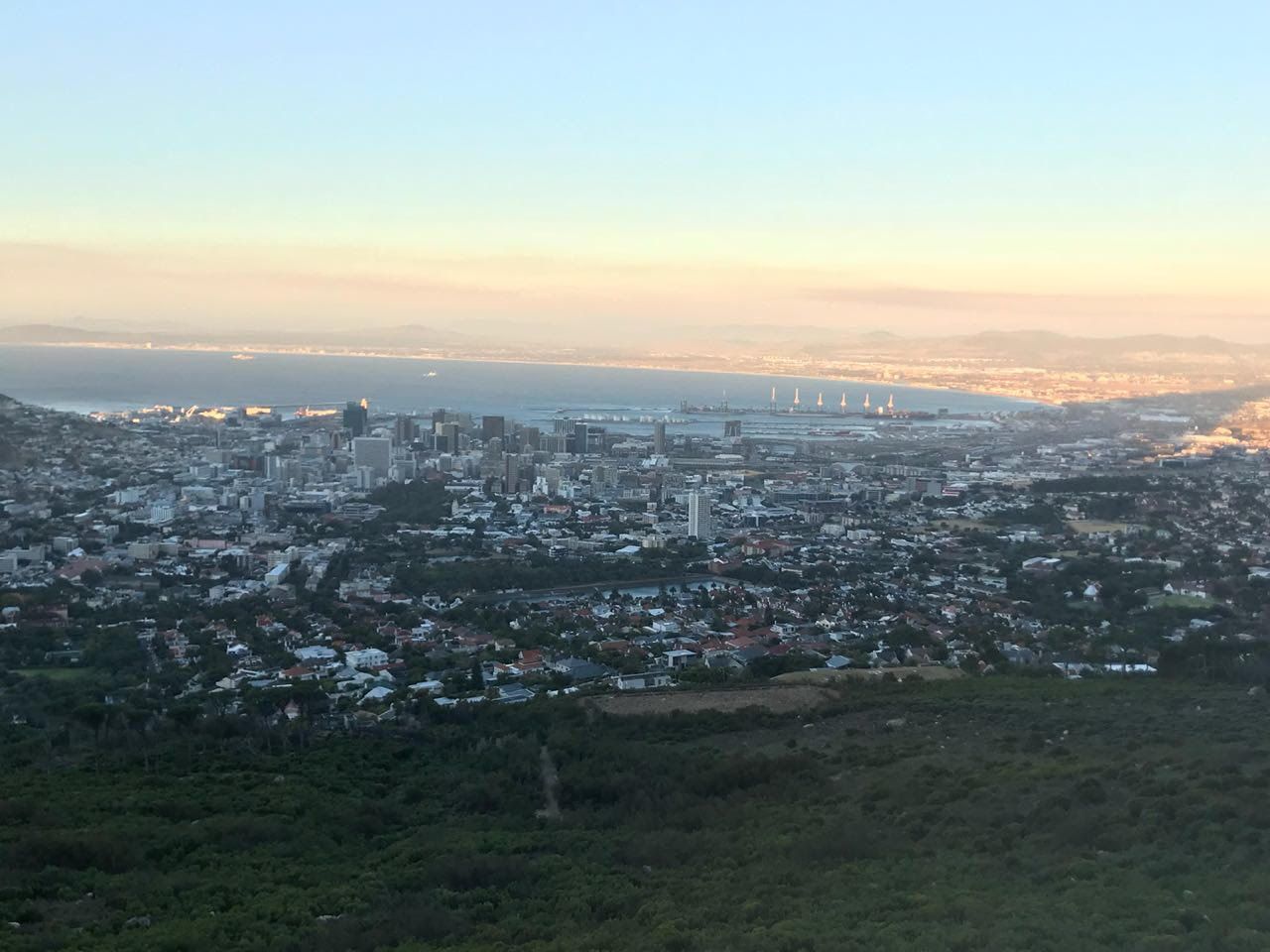 Table Mountain: One of the 7 natural wonders and a part of World Heritage Site, it forms the back drop of CapeTown. The best way to reach the top is by cable way which rotates 360 degrees. The view from the top is spectacular and worth clicking. You can even relish some snacks at the cafe and buy some souvenirs too. Do check online before going as some days the cable car is closed due to weather conditions.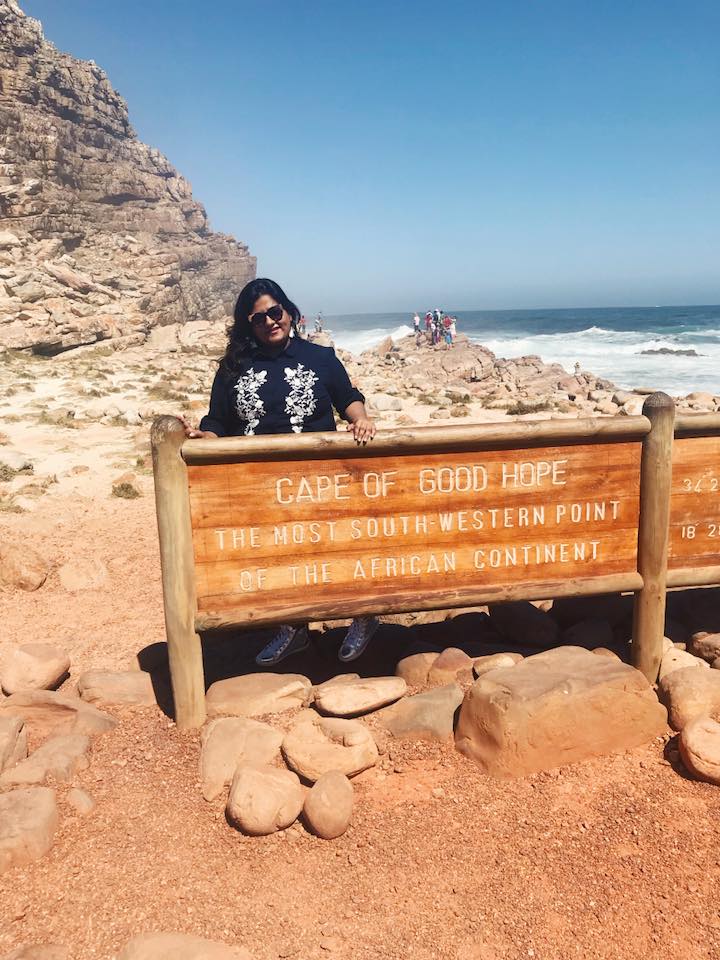 Cape Point: All roads eventually lead to Cape Point as it is the southern-westerly tip of Africa and the end of cape peninsula. You could easily spend a day here and enjoy some amazing flora and fauna, stunning scenery and views. You can take a cable car up to the lighthouse and walk up quite a few steps to the top  to save time. Baboons are common at the cape point so be a little careful.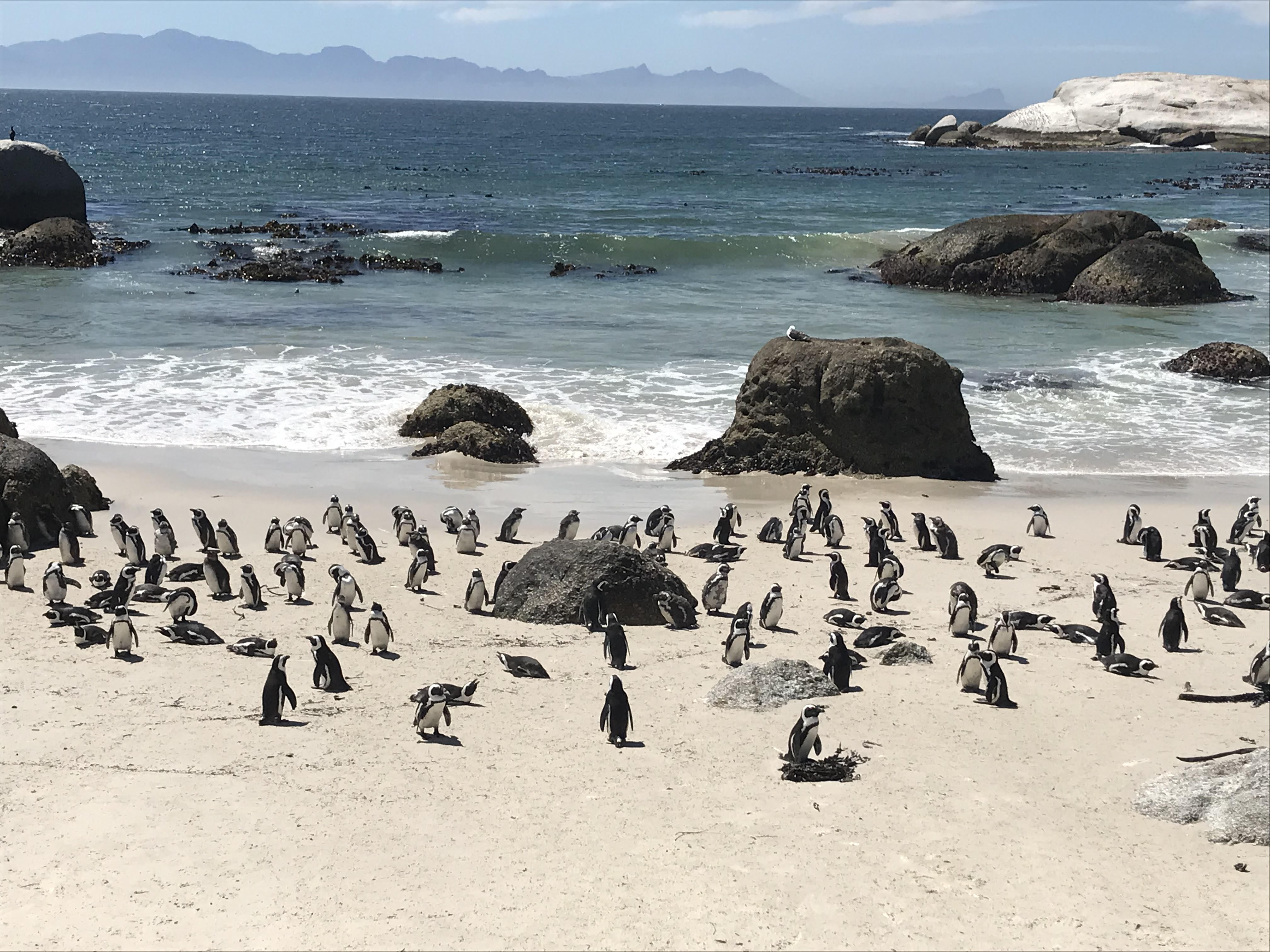 Boulders Beach: Watching the African penguins between Simon's Town and Cape Point is a unique experience. To view the penguins from close by you have to buy the ticket.The walkway to the penguins is wheelchair friendly too. When here just remember that they look small but their beaks are razor sharp so don't try to mess with them. Also selfie sticks are banned here.
Beaches: Cape Town is home to some of the most picture-perfect beaches in the world, each with its own unique advantages. But the water in most of the beaches is cold so it can be  handled for  few minutes only.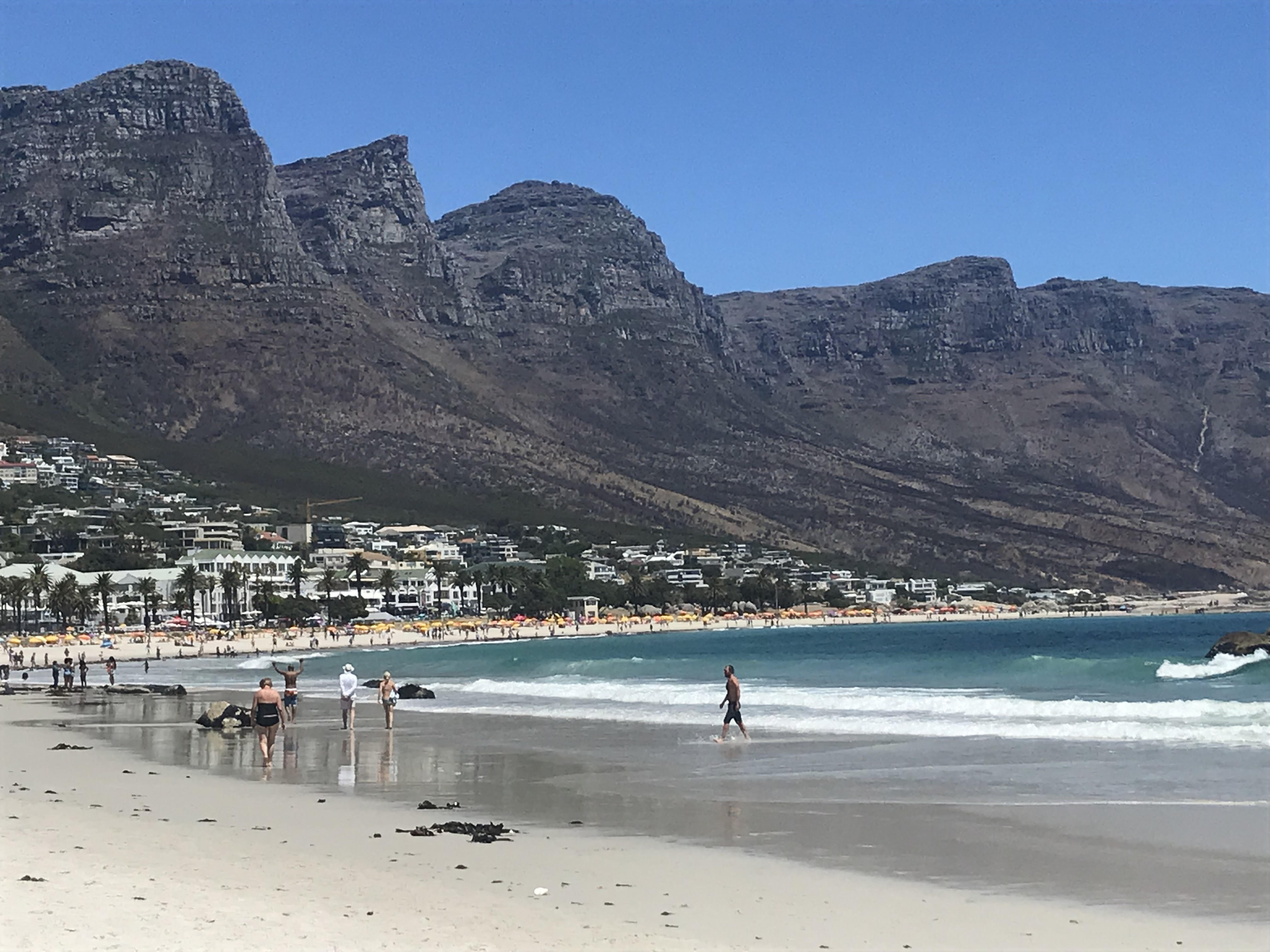 Camps Bay:  Being one of the most breath taking surburb, it is  popular among locals and tourists for eateries and lounges. On the beach you can rent loungers and umbrellas and just laze around as the water is too cold to swim. Be little careful of the vendors and check the cash properly before leaving.
Waterfront: This vibrant precinct is home to a shopping center, food and craft market, an aquarium, hotels and many other attractions. Besides shopping and eating you can enjoy penguin feeding  at the Two Oceans Aquarium and see different species of  Snakes  at reptile World. The Cape Wheel  ride here is must when in CapeTown.  They are plenty of other things to do including helicopter rides, harbour cruise , diamond museum etc.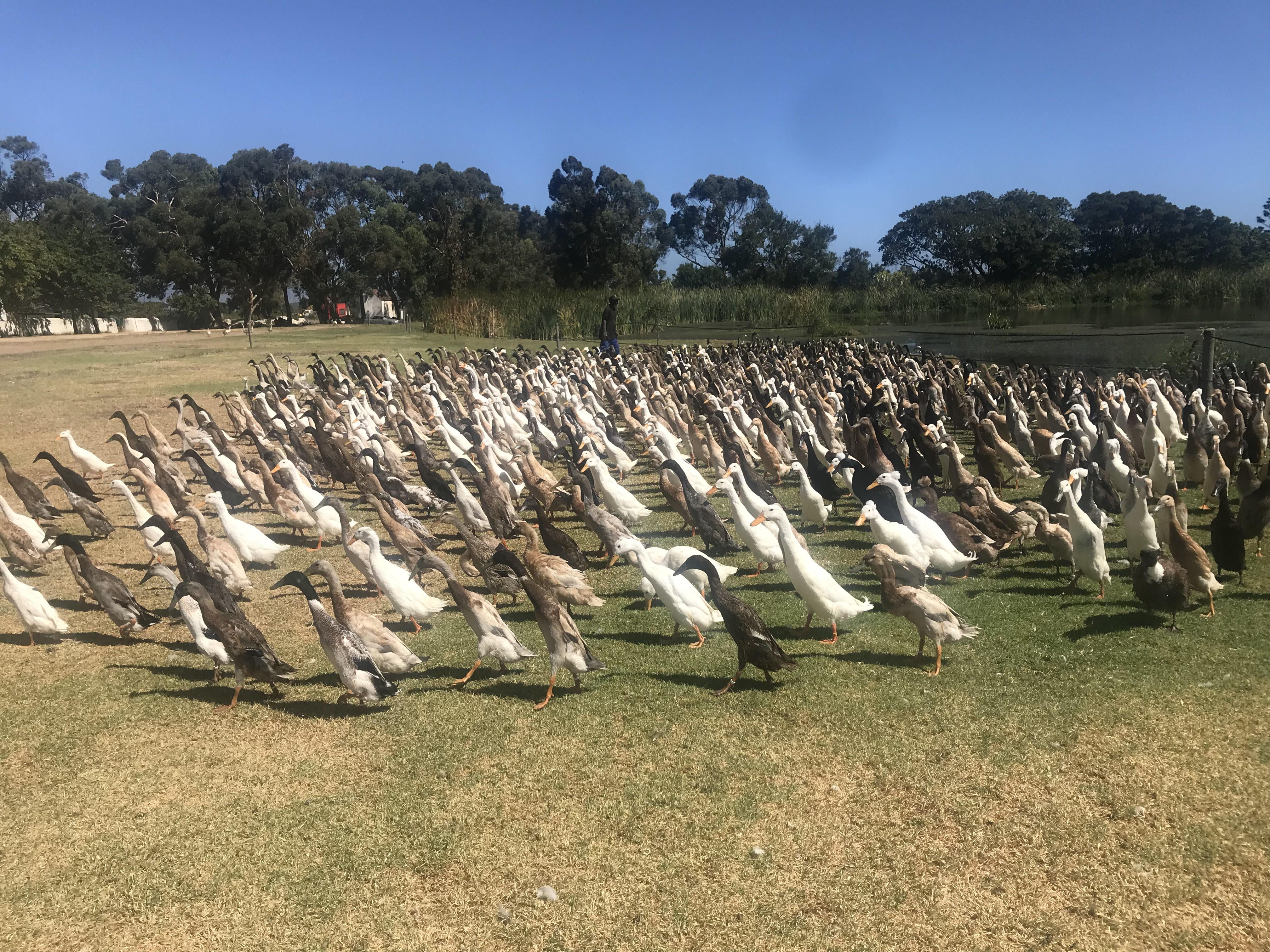 Wine Tour: The famous Cape Winelands feel like a different world as there are rolling vineyards, towering mountains, historic wine estates and more than enough wine.There are multiple guided tours too so you can go with them and enjoy some tasting, cellar tour and duck parade at Vergenoegd Wine Estate Stellenbosch.
Rhodes Memorial: Built in 1912 in honor of Cecil John Rhodes, who was prime minister of the Cape of Good Hope in the late 19th century. This national landmark lies within the Table Mountain National Park and the views from up here are stunning, offering panoramic vistas of industrial Cape Town.
Chapman's Peak Drive: Situated on the Atlantic Coast, Chapman's Peak Drive is one of the most spectacular coastal drives in the world. Take a drive and see what all the fuss is about.
Have you ever visited Cape Town? Here's hoping the place survives through the water crisis.