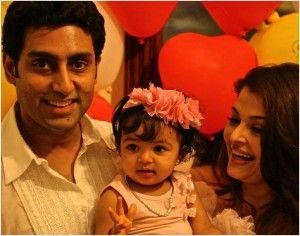 Move over Suri Cruse, our Bollywood's lil' Beti B is here. If reports are to be believed Aaradhya now owns a 'holiday home' in Dubai. The holiday home is said to be worth a staggering 54 crore INR.
Abhishek and Aishwarya have bought the 54 crore holiday home for Aaradhya to unwind and spend some quality time with their toddler. Aardhaya was also a gifted a Mini Cooper car on her birthday last year on November 1.
Wonder what the other star kids are going to demand now!