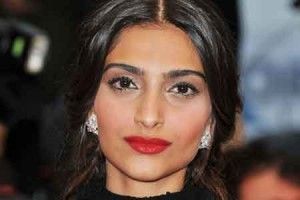 Sonam's big mouth has landed her in a soup in the past. But this time the leggy lass has gone too far! She has spoken against Sallu's sweetheart Katrina Kaif.
Fashionista (who proved to be a dud at Cannes!) said in an interview "I want to give Katrina a bouquet of flowers… …You need a certain kind of commitment and a certain kind of shamelessness to do certain things. You get that may be with stardom or with confidence in your talent or with who you are as a person. I need to develop that before I do films like that."
Tsk! Tsk! We think it is a case of plain ol' jealousy! This foot-in-mouth disease can prove quite disastrous Sonam! Remember what Salman did to Vivek and his career? We don't want that, do we?
Comments
comments