Dishes that must be prepared for the festival of Janmashtami
Janmashtami or Gokul Ashtami is a festival that marks the birth of Lord Krishna. Lord Krishna is the eighth incarnation of Lord Vishnu and is believed to be the most beautiful one. The festival starts by decorating homes and temples and adorning Lord Krishna with all the new things. Not only this, a special meal is also prepared to celebrate this auspicious day just as you cook delicious dishes for your loved one's birthday.
Want to know what is that special meal?  Find out what is included in the special Janmasthmi meal.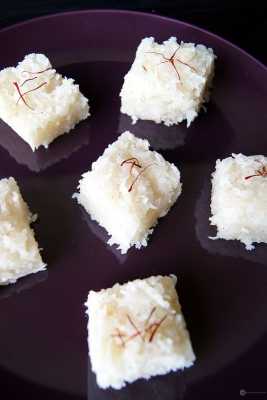 You can easily make coconut burfi or ladoos at home too.
This is a special Prasad which is offered on Janmasthmi. Unlike the regular  panjiri  it is made using coriander seeds , dry fruits and raw sugar. It tastes little bitter but is very nutritious.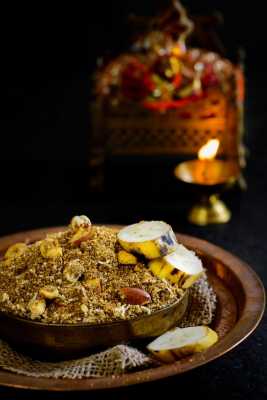 Unlike the traditional poori which is made with flour, this poori is made using buckwheat flour. It is made especially during the festival season and is served with aloo ki sabzi.
This one is even made during Navaratri fast. Made with milk, sugar and makhane , this one is comparatively easier to make as compared to rice kheer.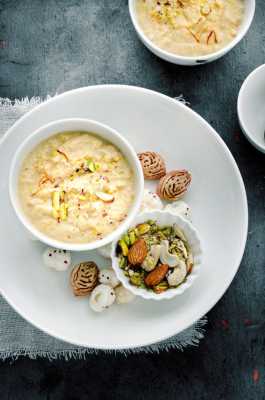 Usually, we eat halwa made with semolina or wheat but this one is very different and delicious.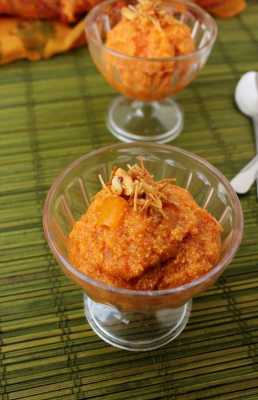 This dish is specially cooked on the occasion of Janmashtami and put inside the matki. The ingredients used in preparing this dish are coconut, ginger, beaten rice and chilies.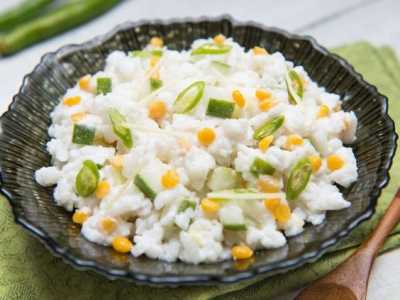 This khichdi is made both during Navatris and other religious festivals as sabudana is an important ingredient during fasting.
Despite all these dishes, people prefer to eat fruits , sweets and nuts. The idea is to celebrate this big occasion in the way we celebrate our birthday. Jai Shree Krishna!
Image Courtesy: Pinterest