Delhi's Best places to witness Ramlila & Dussehra
India is a country with a lot of festivals where each occasion comes with its importance and vibes. Likewise, Diwali & Holi, Navratri & Dussehra are also celebrated with great pomp and show since these days mark the beginning of Diwali too. The time of Navratri and Dussehra entice different cities with dazzling light and even mostly cafes and restaurants also offer special Navratri food.
Dussehra also called Vijayadashami is celebrated because this day marked the triumph of Rama over 10-headed Ravana, the demon king. And, to showcase a glimpse of the same, many theatre artists carry out skits and dramas to deliver this message. In Delhi, these days have an extra grace and charm and to witness the Dussehra, here's a list of the best 5 places to visit in Delhi.
1: Ramlila Maidan: This place is famous for various events but it's well known mainly for Dussehra. The giant-sized effigies are burnt, celebrating the victory of Rama.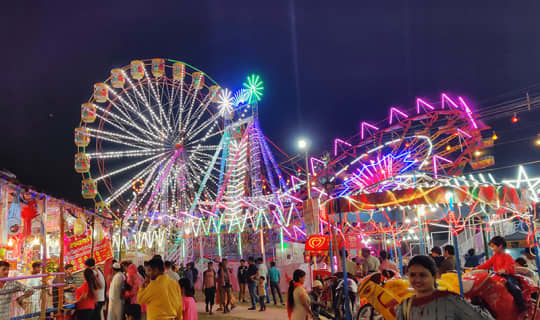 2: Lal Qila Maidan: This is one of the best and most popularly known places in Delhi wherein, the Dussehra officially gets organized by the Luv Kush Ram Lila Committee. Every year, the programme commences at 7 pm and even celebrities too come to witness the same.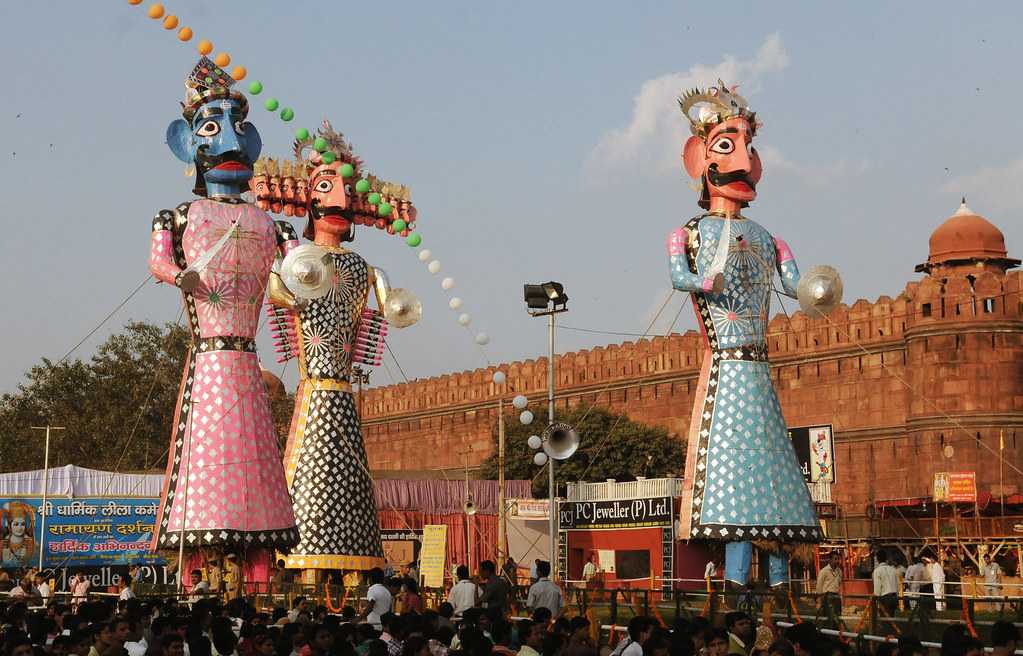 3: DDA Ground, NSP Pitampura: This is the oldest place where Dussehra is organized every year very beautifully; so this year, you can try visiting DDA Ground to enjoy the most of the celebration. People from different nooks and corners come to DDA Ground to witness the best of Ramlila and Ravan Dahan.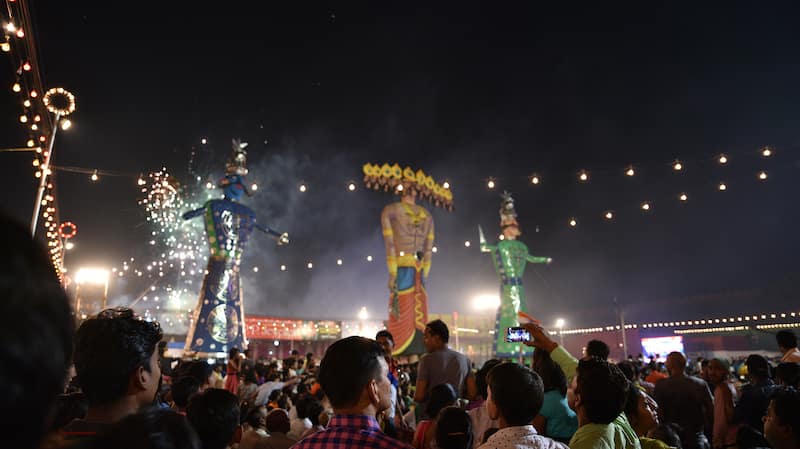 4: Jawaharlal Nehru Stadium: If you are planning to visit South Delhi, then you cannot forget to witness Ravan Dahan at JLN Stadium. The fireworks during the burning of Ravana effigies are considered to be the best and most beautiful. The crowd and the beauty of the ground embrace Dussehra wholesomely.
5: Shri Dharmik Leela Committee, Red Fort Lawns:
During Dussehra, Shri Dharmik Leela Committee, Red Fort Lawns are one of the best places to witness Ramlila and Ravan Dahan. The best part of this place is to enjoy the cuisines of different states at its beautifully decorated stalls that attract more audiences.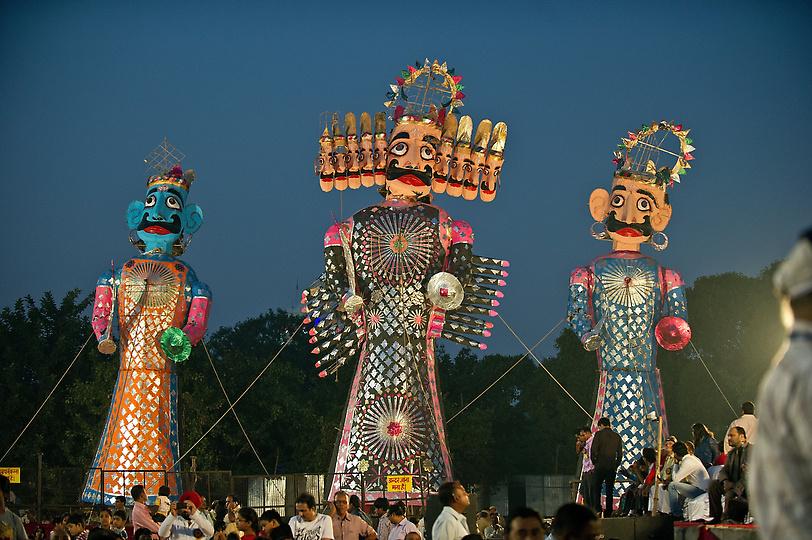 These are the best 5 places to witness Ramlila & Ravan Dahan with the best food, fireworks and a lot of fun and enjoyment.