This is how Tik-Tokers said goodbye to the platform and asked fans for support.
The government of India placed a ban on 59 Chinese apps and people were surprised to hear the news. After the news settled, Tik-Tok creators reacted to it and asked their followers to support them on Instagram and YouTube so that they can stay connected to their followers.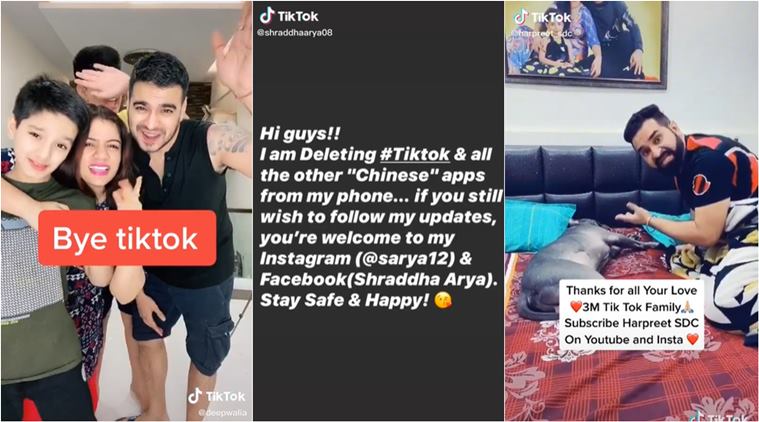 Many people went ahead and posted the last video on the app and hashtags #TikTokban and #ByeTikTok were used in the video. The videos posted are not available now as the app can not be used anymore. 
Arnab Goswami also addressed this major step taken by the Indian government and his monologue about Tik-Tok went viral as his reaction was over the top and netizens found it to be a little more dramatic than it should have been. Here is the video.
Comedy Time with Arnab. Hilarious stuff 😂😂😂 pic.twitter.com/rJu24s0flg

— Drunk Journalist (@drunkJournalist) June 29, 2020
People had hilarious responses to his video and were surprised to see the level of exaggeration. Here are a few reactions.
the sheer suddenness of the move#ArnabGoswami pic.twitter.com/qAiJf7M94M

— Kusha Kapila (@KushaKapila) June 30, 2020
For few minutes I felt it's Sunny Deol from Border movie . Speach is of that level . Inspiration oozing out Ufff !! what passion ! What stupidity
What drama !!
Pura khandagiri opera 😂😂

+ @_ChronicCruiser enjoy 😉

— dashH💤 (@_43memor) June 29, 2020
At this point it is difficult to tell whether something is parody or real pic.twitter.com/oTc0eyOoin

— dorku (@Dorkstar) June 29, 2020
#ArnabGoswami real drama queen https://t.co/JMIQOHG5F4

— thanigesan (@thanigesan) June 29, 2020
Tik-Tok had been surrounded by controversies and backlash since a long time and the team has also shared that they have been called to meet government stakeholders to clarify their side.