Here are some things to keep in mind if you are coloring your hair at home.
With the lockdown being imposed and all the salons being shut, the only way to give your hair color touch up is by learning to do it at home. Coloring hair at home is not as tricky as it looks and you can definitely expect some decent results.  If you are new to this or haven't done this in a while, here are some hair coloring tips that you will find useful.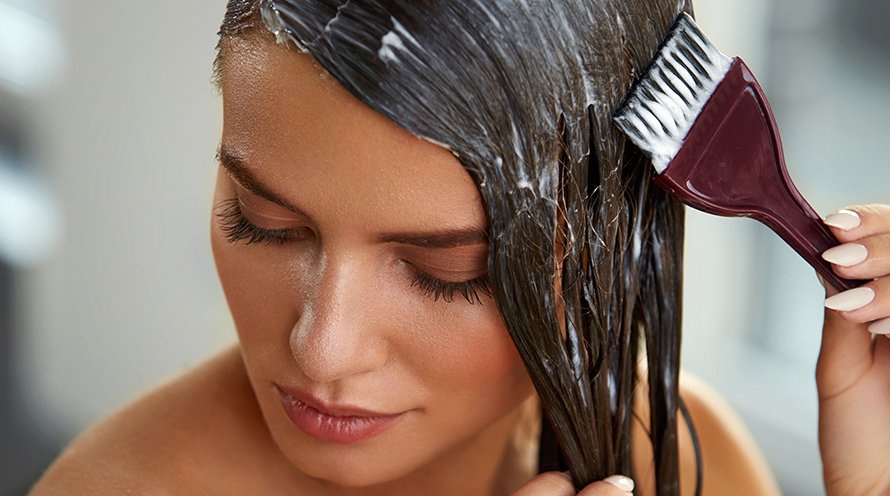 Know your shade 
If you are yet to buy yourself a box of hair color then make sure the color you pick matches your skin tone. The color guide on top of the box can help you understand which color will go well with your skin tone and eye color. 
Do not go for major changes
Stick to your current shade if you are coloring or retouching hair at home. If you wish to go for a completely different shade then it is best to see an expert. 
Color your hair prior to hair wash
Color your hair 24-48 hours after your hair wash to see the best results. The conditioner makes it difficult for the hair dye to lock itself in the strands. 
Don't forget the strand test.  
If you are entirely new at this then don't forget to do a strand test before coloring your hair, This way, you will know how the dye will look on your hair. 
Remove color entirely before shampoo 
Make sure that the dye does not stay in so give it a thorough wash before using shampoo. Instead of rinsing your hair off in the sink, take a shower to ensure no residual dye stays in your hair. Condition your hair afterward. 
Wait to see the result 
Don't make judgments about the color while your hair is still wet. Style your hair using a hairdryer with minimum heat to control hair damage. 
These are some tips I follow when I color my hair at home. You can always ask your hairstylist and colorist for their input and advice in case of any problem.