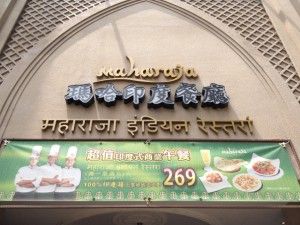 Travelling and eating yummy food go hand in hand, often our travels open us to experimenting with local cuisines. However in the end the need to eat dal, roti can be overwhelming. Purva Bhatia of Blue Sky Dreamers  went to Taiwan and found the hidden Indian restaurants you must visit.
If you are someone who loves experimenting with new flavours and food, I dare you to take a culinary trip to Taiwan. The country with most bizarre restaurants surprises, rather shocks, you with wacky dishes served in unimaginable styles. Take for instance the Toilet Restaurant. Now, imagine being served cocktails in mini urinals! Or the Hospital Restaurant with x-ray scans on the walls…
Move out on the streets and the peculiarity will be more noticeable. Pig blood cake, snake soup…you get the drift.
Taiwan can be odd, yes. Such eccentricity, however, has its takers. A rising number of such concept restaurants and international tourists are proofs enough. However, not all of us have an appetite for such oddity.
Does that mean you should strike off Taiwan from your list if you are unwilling to experience the culinary distinctions? Certainly not. Taiwan is a beautiful offbeat destination that you must definitely give a chance. I have written extensively about the country here and here .
As far as gastronomic worries are concerned, fear not. There are a plenty of good Indian restaurants to take care of it. Here's my list of 5 Indian restaurants in Taiwan.
Maharaja Indian Restaurant: From an elephant statue at the entrance to the flavours on plate, the restaurant is out and out Indian. You are sure to get a taste of home away from home at this restaurant with Mughlai aroma spread in this restaurant. Frequented by Indian visitors and locals alike, this upscale restaurant is the most popular Indian restaurant in Kaohsiung. Serves good vegetarian as well as non-vegetarian food.
Taj Indian Restaurant: No, it does not have any association with the chain of hotels by the same name. Also, the owner Rana Ameen is not an Indian. Yet the food served here is delectable. Decorated with Indian motifs and intriguing stuff that you see in Janpath in New Delhi, it does its best to make you feel at home.
Sagar Indian Art & Restaurant: Sagar Talekar was happily working as animation and art director in Mumbai. Things were going well for him professionally when he heard of an animation film festival in Taiwan. He participated and won great appreciation for his movie. In turn, during his 21-day stay the country won his heart forever. He loved the country so much that he decided to shift his base there. Today, Sagar runs this very successful restaurant where he also puts his artwork for sale. Location: Dongmen
Balle Balle: The name says it all! Serving Punjabi food in Taiwan, it offers everything from samosa to Tandoori Chicken and curries. The friendly manager makes the ambiance even more hospitable. Presentation and service are up to mark and the quality is absolutely worth the price. The restaurant also has an extensive beverage menu. The owner also runs an Indian specialty store.Location: Sun Yat-Sen Memorial Hall
Masala House: Located amidst small cafes and restaurants, Masala House offers simple, spicy Indian food. Since it is located in a chaotic area, it is easy to miss the restaurant. However, the taste makes it memorable. From north Indian Chana Masala to south Indian Thali, the options to choose are plenty. Location: Gongguan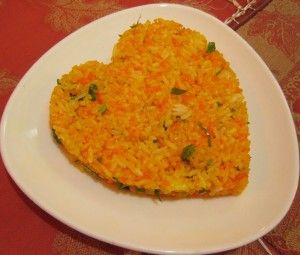 Purva Bhatia is the editor of a lifestyle magazine and has her own travel & food blog: Blue Sky Dreamers