Yeti HKV for exploring the best of Himalyan cuisine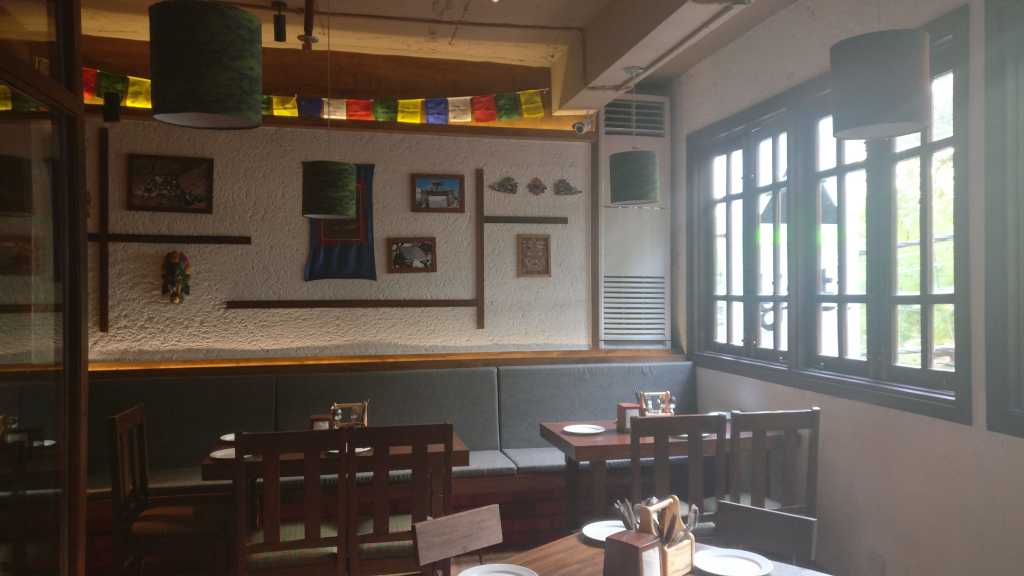 We all have a love affair with momos. Delhi has become synonymous with these little juicy delights. And one weekend we went to try the beauties at Yeti and then went again for some more!  A few years back Yeti was one of the biggest crowd puller in Hauz Khas and when it shut down, many were disappointed. But now it is back and surely with a bang! Perfecting on the cuisines served in the hilly legions of Himalayas. And much like the region the menu is vast from a traditional thali served in Himachal to delicacies served in assam. It has a little bot of everything and what makes it special is that they have perfect the food.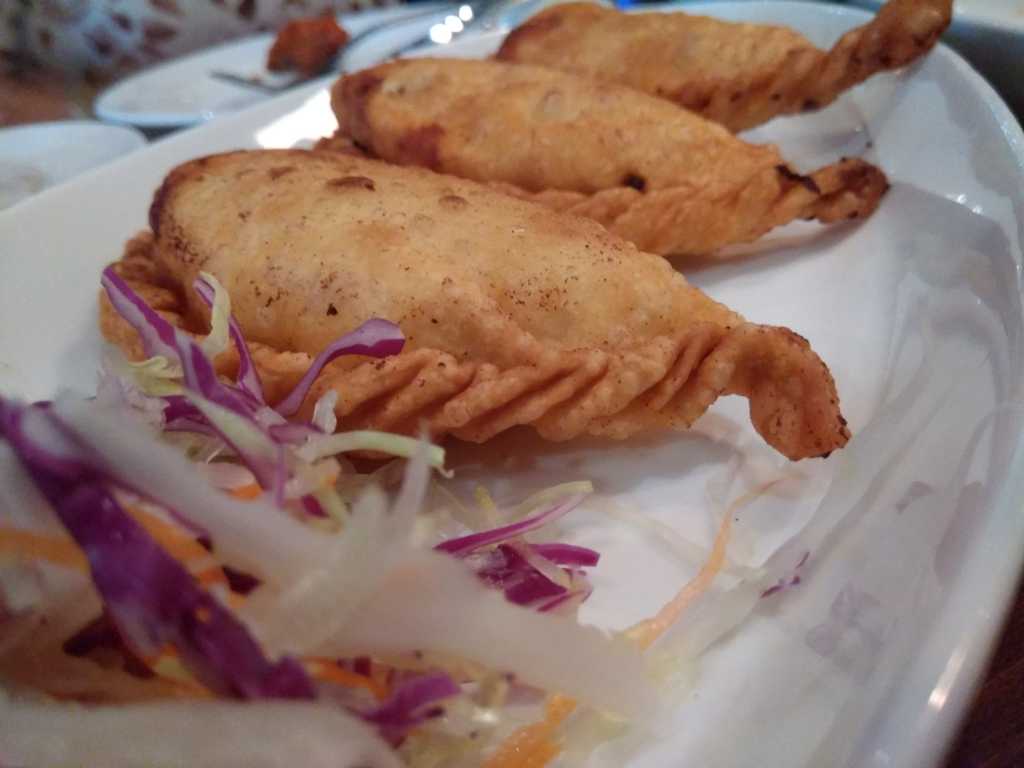 From the basic and soul food of Himachal all encapsulated in a thali to some gorgeous melt in the mouth aloo momos of McLeodganj.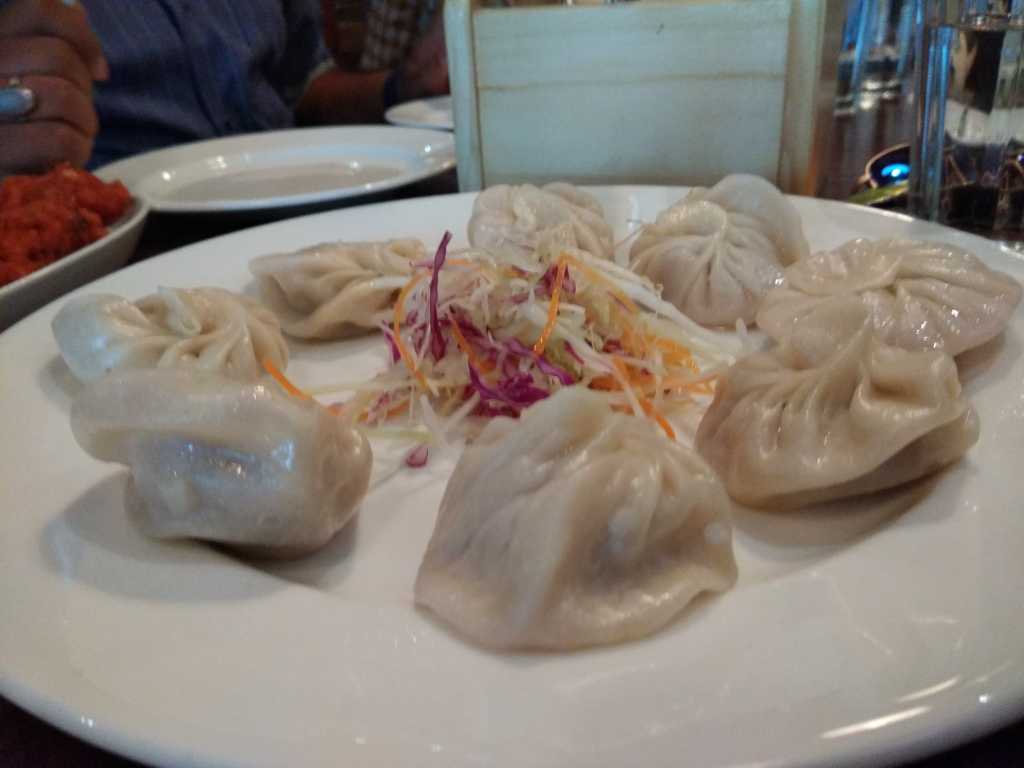 Ambience: The ambiance of Yeti is effortlessly striking with its white walls and some colourful Tibetian flags. A few more centerpieces like the traditional bells are there but the minimalistic décor is charming and the view outside, overlooking the Hauz Khaz lake, is serene.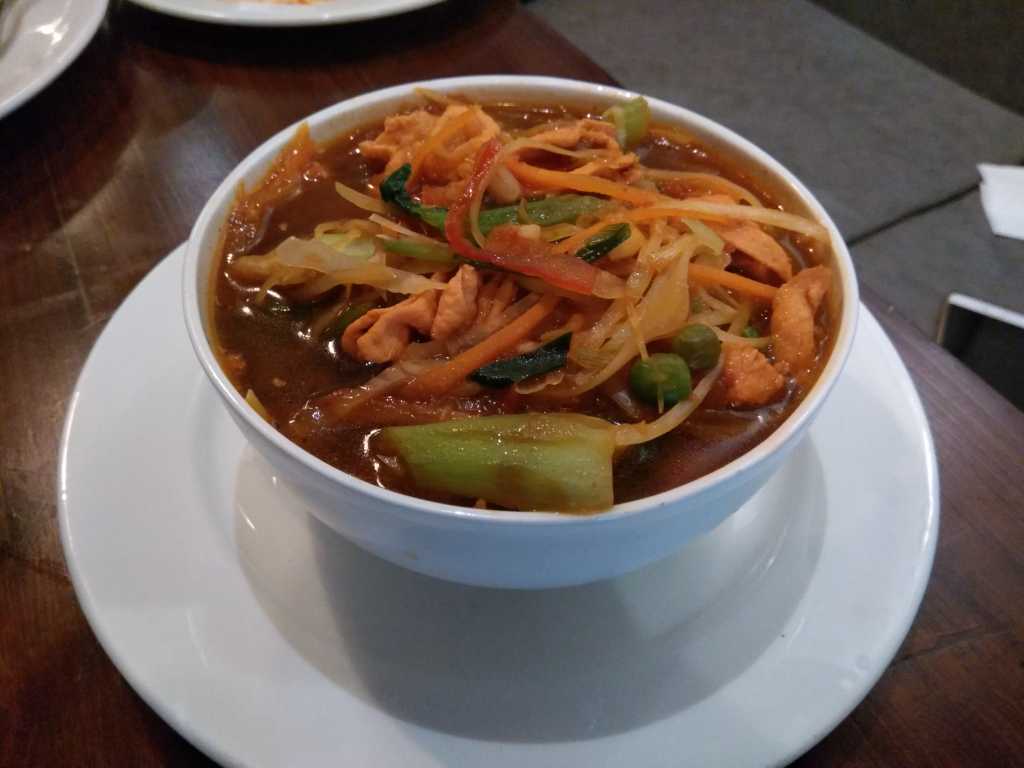 Must haves: The momos! my food sojourn started and ended with momos. From gooey melt in the mouth vegetarian options, to rustic mutton momos, to huge fried chicken ones called the Kothe momo and a nutella option for dessert, it is a delight.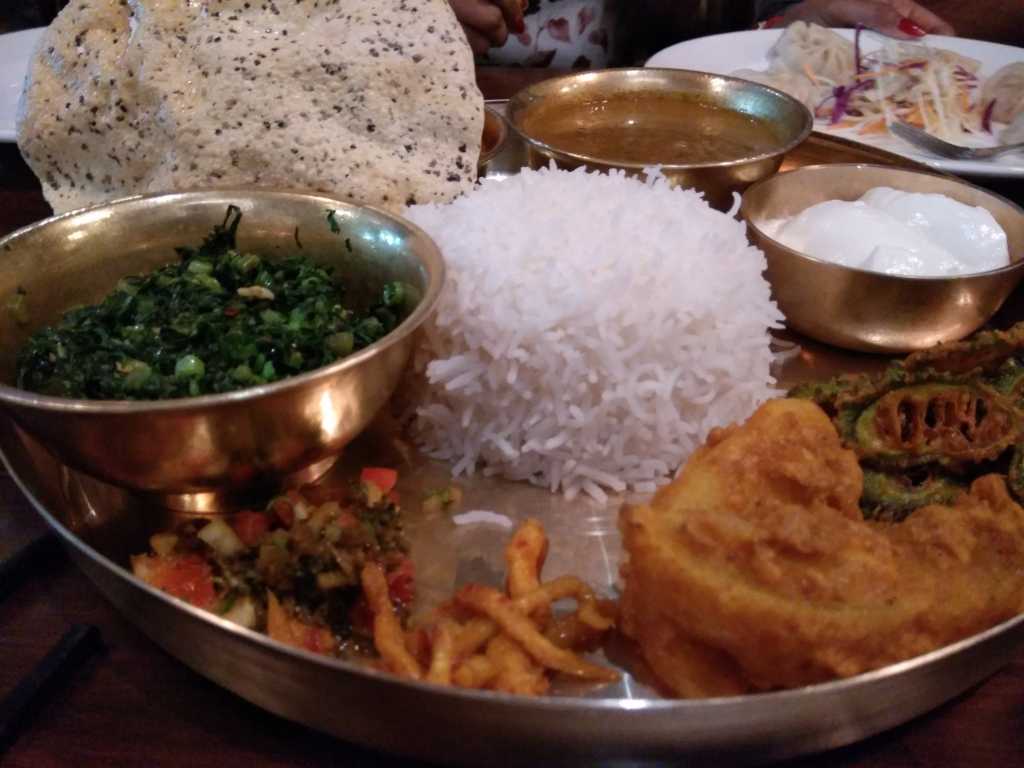 In the starters the Thupka and Shabalay are a delight that is if you can move past the momos! Shabalay is a Tibetian style fried chicken with great flavours.
The humble Thakali thali is a mélange of flavours, rustic, basic and satisfying.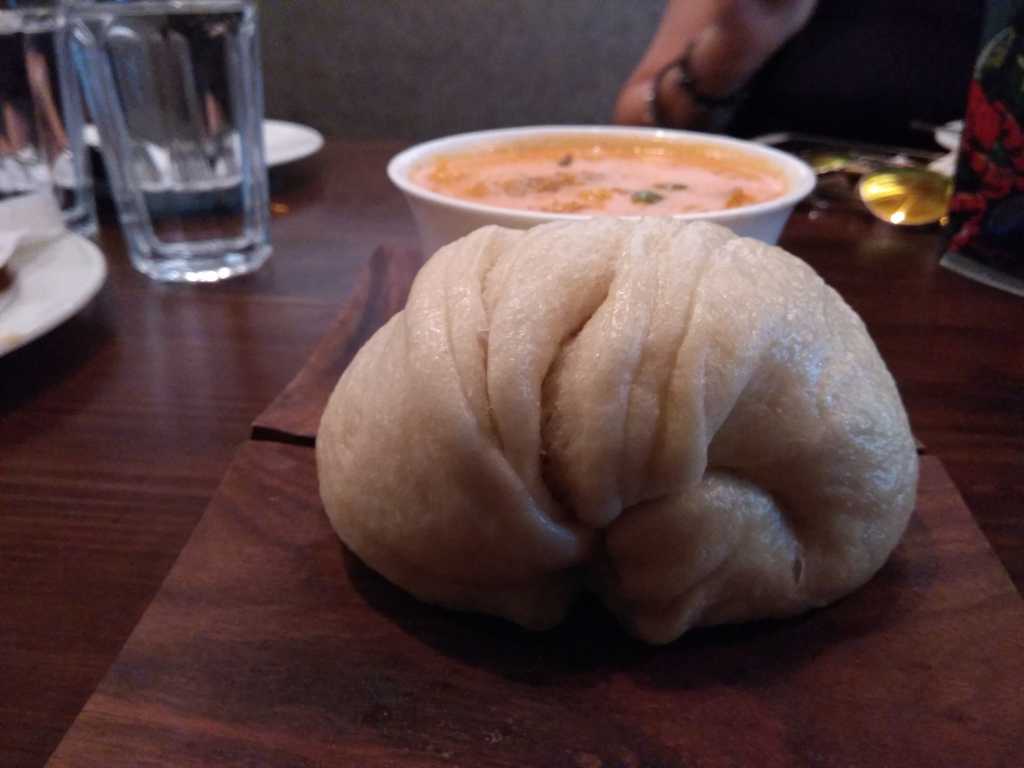 Tshoem (called Chem) is a Bhutanese special dish. It is gravy made with cheese, butter and stock. I had the pork Tshoem and next time I'm going back to have more of this delightful and heavy dish. Served with some steamed bread, a Tibetian speciality, Tingmo it is a meal in itself.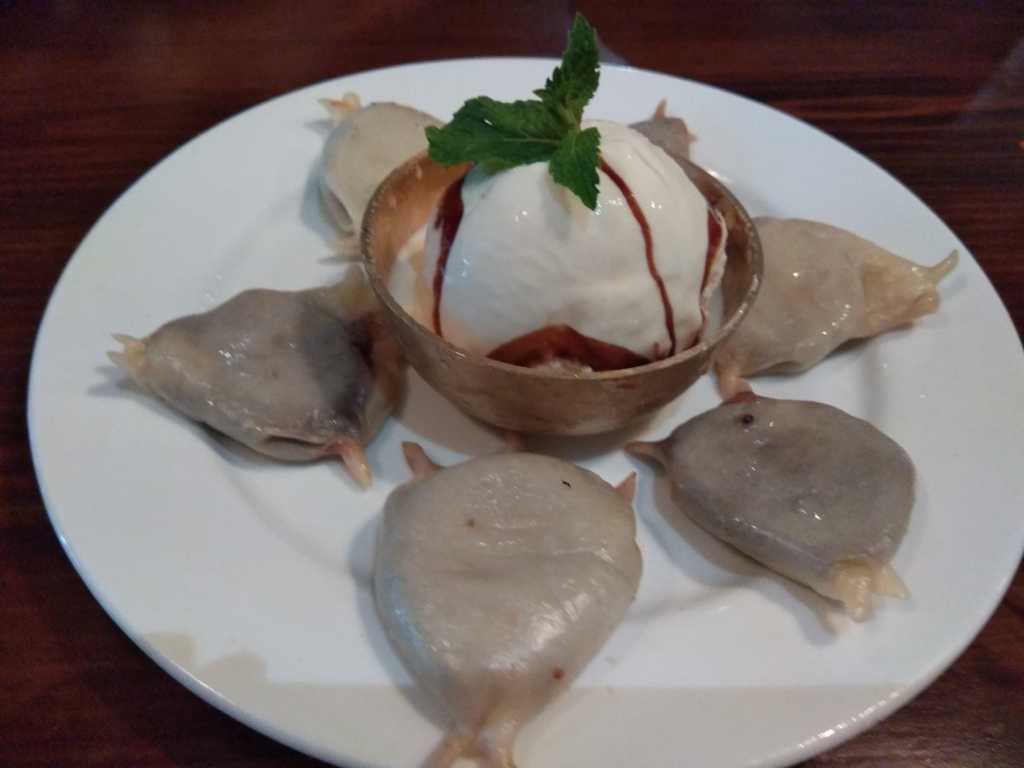 Go here if you wish to try different yet beautiful food that makes you proud about the variety of lesser explored cuisines in India.
Meal for 2: 900 INR