Chick Chocolate in Mussorie has the best international grub!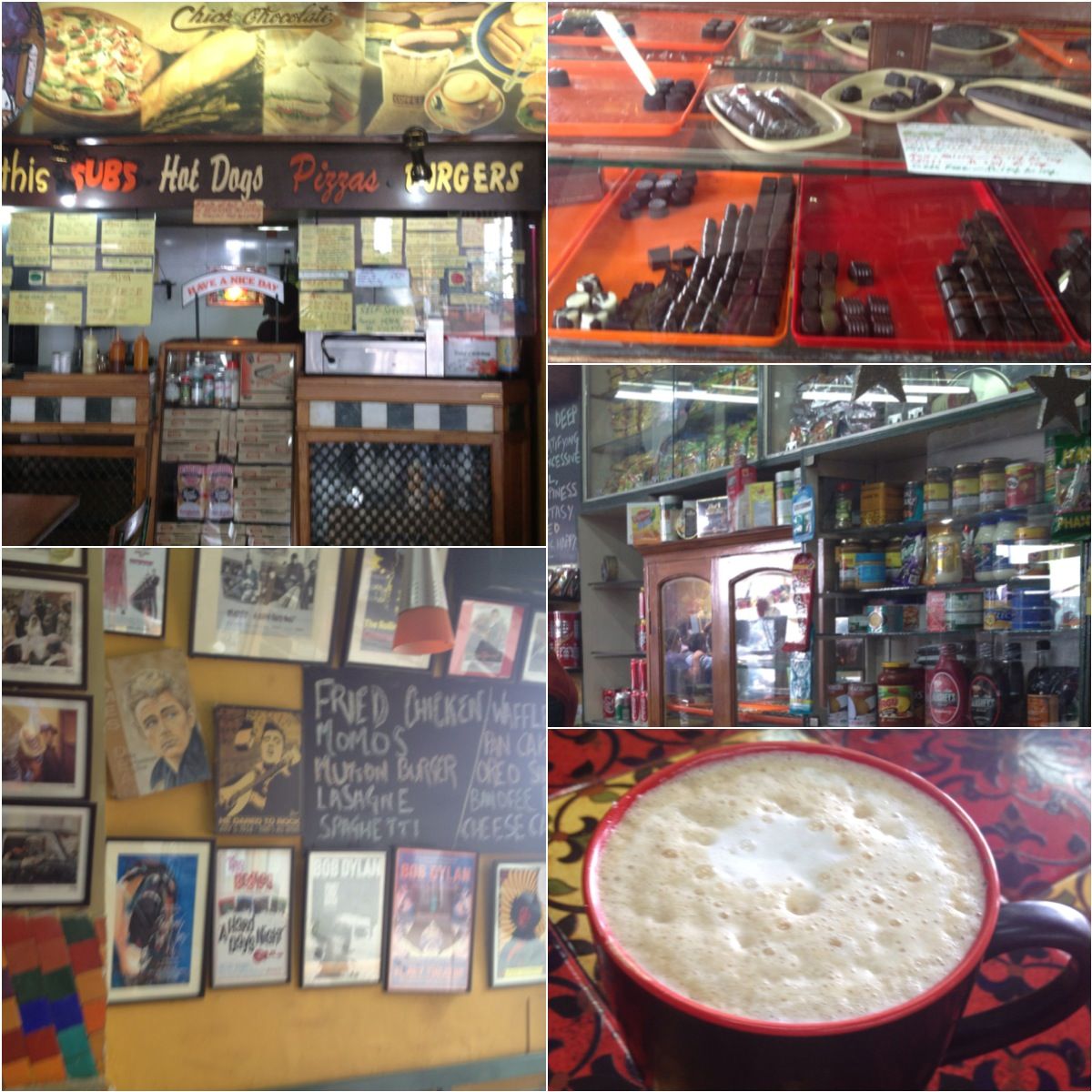 A trip to the Queen of Hills took me to my favourite coffee shop, Chick Chocolate. While at Mall road Mussoorie this place is bang in the middle of the mall and difficult to miss. Chick Chocolate stands for old world charm and amazing English food. It is the only shop at mall road which will give you an English breakfast all day: eggs to order, sausages, baked beans, potatoes and bread.
Chick Chocolate has the best coffee in Mussoorie and there is an array of fresh cakes you can order along. I personally prefer their brownies which are gooey, warm and soft, the perfect accompaniment to the cold Mussorie weather.
Food: The place offers an extensive and excellent variety of food. From English breakfast to fast food (hot dogs, fries) to Italian (pastas, pizzas) to desserts and coffee. Chick Chocolate has an extensive menu.
Price: The place is very reasonable priced and the serving size is also fine.
Meal for Two: About 750 INR.
Ambience: Chick Chocolate has an old world decor with posters of Bob Dylan, multi colour tiled walls and tables. It has the quintessential firangi look and yet it looks warm, lively and fun. The walls are adorned with comments by different people on simple posts-its.
Must Try: The menu is elaborated and offers a lot. But coffee (caramel or otherwise), brownies are a must anytime of the day. The English breakfast is a hatke treat. Try and pack some chocolates for home. The bulls eye candies are yummy and perfect gifts! We also tried chilli chocolate which is relatively new and will give your palate a shock! PS, we had a small baby in our group and the owner was extremely nice and gave us free whipped cream for 5 days as the baby won't eat anything without it!
Rating: 4.5/5
Would I visit again? Yes, whenever I visit Mussoorie.