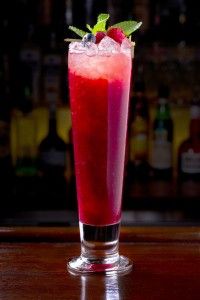 With the heat bearing down, everyone needs quick fix recipes to beat the heat! Whether it is after a tiring day at work, a day well spent playing out in the sun​ or parents planning refreshing treats for when their children return from school, why not try something that is not only a healthy refreshment but a change from the usual options of 'Nimbi Paani' and Cold Coffee.
Surprise your children with a pineapple fruit cooler with chopped ginger, the coco berry cooler with tender coconut water or all-time favourite mango and strawberry smoothie with chilled milk and yogurt. Cremica has some easy-to-make recipes:
Coco Berry Cooler
Ingredients:
• 1 cup Tender Coconut water
• ½ cup Strawberry crush
• 2 tbsp coconut cream
• Crushed ice
• ¼tsp herb leaves (parsley or mint)
Method:
• Blend all ingredients to a coarse tenture into serving glass
• Pour and garnish with a sprig of mint or parsley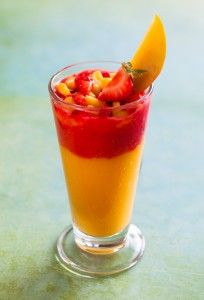 Mango and Strawberry Smoothie
 Ingredients:
• ½ cup yoghurt
• ¼ cup chilled milk
• 3 tbsp mango crush
• 3 tbsp strawberry crush
• 1 tbsp freshly chopped mango
• 1 tbsp freshly chopped strawberry
• 8-10 ice cubes
Method:
• Blend yoghurt, chilled milk and mango crush, with ice cubes to a smooth consistency in a mixer. Separately, blend the strawberry crush with yogurt, chilled milk and ice cubes into the same consistency.
• Pour in the mango pulp into a chilled glass and top it off with the strawberry pulp.
• Serve garnished with fresh mango slice.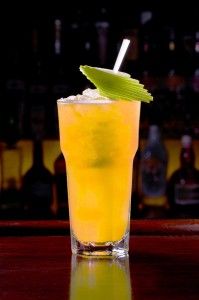 Pineapple Fruit Cooler
Ingredients:
• ¼ cup pineapple crush
• ½tsp ginger chopped
• ¼ cup water
• ¼ cup kiwi fruit chopped
• Mint leaves – Chilled club soda to top up-
• 4/5 ice cubes
Method:
• Blend ginger and pineapple crush
• Crush kiwi and mint coarsely
• Add the crush and kiwi mix to chilled soda over ice and serve
Cremica's crushers are available at all leading departmental stores.
Recipes by Creamica