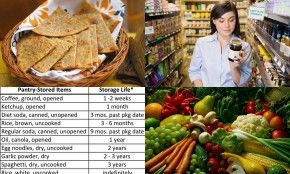 Do you know about 40 per cent of food produced in U.S. is wasted and the figures in India are higher because people here have aversions to stale food and lots of food is wasted during weddings and many such social gatherings.
Not only is there a large section of people in India suffer from malnutrition, it is the other section which is hell bent on wasting food and not making the optimum use of resources.
Often people throw old milk, last day's veggies and rotis. The wastage triples when there are guests because no one wants food shortage on the table and often, over order.
Here's how to reduce wastage of food and save thousands of rupees each year: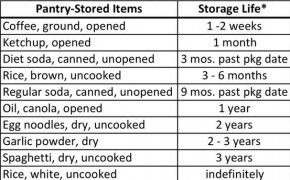 Plan your monthly groceries:  Before going to the kirana store always check your supplies. The easiest way this to make a checklist and add or delete items every month you visit the store. As old food has a closer expiry date and often many perishables will be trashed.
Also be wary of buy one get one or over discounted products as many bigger stores put perishables with closer dates on heavy discounts. Pick those buy one get one after checking expiry dates and f you can consume the whole lot before it expires.
Be practical about your vegetables and fruit purchases: Got apples because they were cheap and you could not resist? Ended up buying too much of cauliflower? Well, the best way to buy Indian cooking essentials like potatoes, onions and tomatoes in bulk and buy produce which will be enough for next 2-3 days that ways no vegetables will be wasted in the fridge. You can buy fresher vegetables and fruits later. Buy items which do not perish quickly in bulk.
Rotate the supplies: When you unpack new groceries use the FIFO Method (First in first out method) this means you rotate and use old pulses, jams and sauces by placing them in the front. Slip new items into the back of your fridge or cupboards and finish the last of your old butters, etc before you open that new container. When combining loose products like dal or rice, make sure to place the old one on top of the new one in the jar so that it is used first.
Use spare ingredients: Brought a carton of cream for some gravy and kept the open one in fridge. Beware that open cream spoils in 2 days. Always check the number of days an open product can be kept. Try and use this in the next meal or find some new ways to use it. Like we make white butter from the open cream and add the whey to flour. Eggs, breads, vegetables and market brought juices can expire within a few days after opening. Do keep a check on them.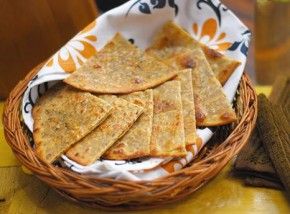 Use leftovers smartly: A co-worker at AAW shares this amazing tip, use leftover dals to make dough for missi parantha the next day. Mash left over vegetables, rajma or cholle to make pakodas for evening tea r use a meal old roti to act as a tortilla and stuff this mash with some cheese and diced capsicum in it. She in fact adds leftover maggi or old bread to make it crispier too!  For day old milk make some kheer, curd or paneer.
With these smart tips not only will you curb wastage, your household bills will also go down.