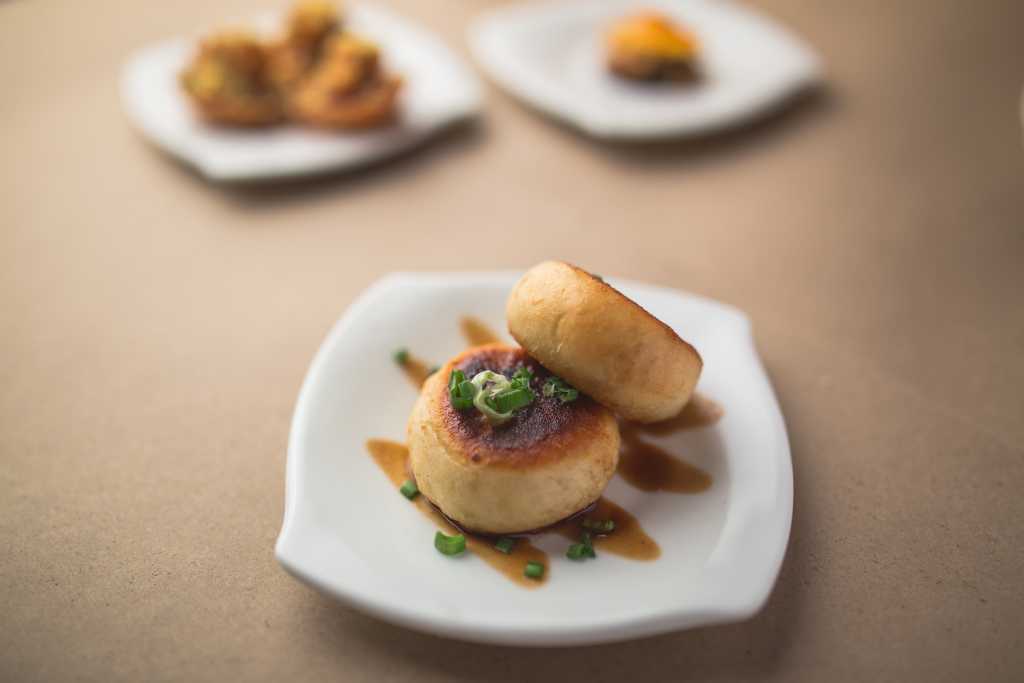 Japanese food is surely becoming ever popular. It is no longer restricted to 5 star hotels and most good oriental restaurants are incorporating it in their menu. While some prefer their food to be authentic Japanese, another cult of us Indian love their fusion. I mean we created chilli chicken! So this year The Ministry of Agriculture, Forestry and Fisheries of Japan (MAFF) hosted their first Indo-Japan Food Forum in New Delhi. The theme of the forum was 'Food and Health', and it showcased Japanese food and technology. So Mr. Tejima, the Founder of Sushi Junction discussed about his inspiration to enter the Indian market, the similarity and affinity between Japanese and Indian palates, and the growth of Sushi Junction here in India.
So here is the perfect Indian Japanese food blend ever in the Pan fried kulcha with paneer, soya and Japanese mustard.
Ingredients
Chopped onion 50g
Mushroom 50g
Japanese soya meat 50g
Paneer 100g
Japanese oriental mustard 40g
Chopped coriander 20g
Salt to taste
Pepper to taste
Chopped Garlic 10g
Toasted sesame seed 30g
Vegetable oil 50ml
Japanese style sauce 30g
For kulcha
Gluten 1g
Salt 2g
Sugar 5g
Yeast 3g
Improver 1g
Vegetable oil 5ml
Curd 10g
Water 50ml
Maida 120g
Method for Kulcha
Put all ingredients in dough mixers or make dough by hand. Mix well until nice and soft, remove and keep a side.
Cut into 4 round shape, 20g each
Roll it little bit then mix filling then pat with hand, keep it for 20 minutes
Pre heat oven 200 degree then bake in the oven for 5 minutes
Remove and keep aside
Method for filling
Take fry pan, put oil, after oil heated put chopped onion let it be golden brown.
Then add mushroom, Japanese soya meat, paneer, Japanese oriental mustard, chopped coriander, salt and pepper, chopped gari, toasted sesame seed, mix it together until all ingredients are well-cooked then remove and cool down.
Method
Take the stuffed kulcha and bake in the oven with 200 degree for 5 minutes.
Pan fry butter and Japanese style sauce for 2 min till it becomes brown.
Top the kulchas with the Japanese style sauce.