Make this authentic Janmashtami recipe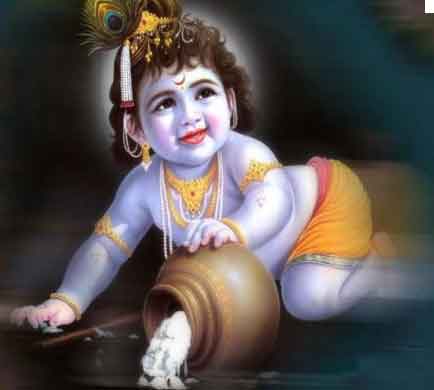 Krishna Janmashtami in India is celebrated with great pomp and show. Different delicacies are made to celebrate the birth of Lord Krishna but the celebration is incomplete without his favourite food Makhan Misri. The easy to make delectable dish is the prime dish in the chappan bhog made for the Lord. Plus it is super easy and quick to make (took us about 2 minutes!). Here is how to make Makhan Mishri.
 Ingredients:
250 grams cream
2 cubes ice or some cold water
100 gms mishri
2 strands saffron and some tulsi leaves
Procedure:
Put cold cream and 2 cubes of ice in a blender or whisk them by hand.
Blend till the butter separate. Add some cold water if you feel the cream is becoming hot.
Remove the butter milk.
Add mishri to the butter and blend for a minute.
Shift to another bowl.
Add the tulsi and saffron.
Transfer in another container and refrigerate.
Alternative: You can use packed white butter available in the market.
Use: Have as it is or put on a piece of bread and enjoy!