Check out the recipe of stuffed ravioli:
Independence Day is just around the corner and usually there is a family get-to-together on this day. Deciding what to make is a difficult task, In order to sort thing for you we have a stuffed ravioli recipe that you can cook for snacks. We are sure your kids would love this tricolour ravioli matching with the theme of the day.
STUFFED RAVIOLI
Ingredients for Ravioli Filling
Pumpkin -600gm
Shallots – 5-6
Garlic cloves -3-4
Olive oil – 1tbsp
Salt – To taste
Pepper – To taste
Walnut -60gm
Parmesan Cheese-100 gm.
Oregano – A sprig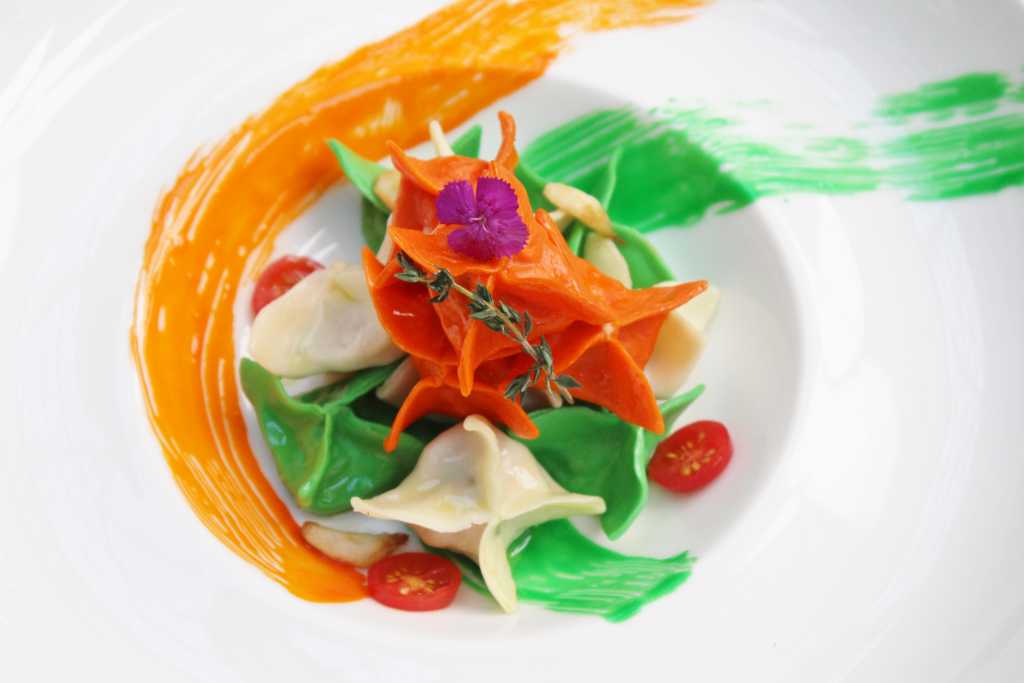 Ingredients for Ravioli Dough
All Purpose Flour – 250gms
Egg yolk -8 no's
Whole Egg – 1 no's
Olive Oil –20gm
Salt – 25gm
 Method:
Place the pasta dough ingredients in a bowl and knead the dough until it gets smooth. Wrap in plastic wrap and refrigerate for at least 1 hrs.
Preheat the oven to 200C and cut the pumpkin into small cubes coat in salt, pepper and 1 tbsp olive oil and bake for 40 minutes.
After cooling down the pumpkin make it fine chop Add crushed walnut, parmesan cheese, salt, pepper and stir well to combine .
When dough is ready cut into 8 pieces. Each Piece will be a layer of ravioli dough.
Put about ½ tbsp. of filling into each ravioli. Press the edges together to prevent them from opening
Make the sauce in a pan. Heat up some olive oil & sauté the finely chopped garlic for 2 minutes. Add cream and bring to boil while stirring Add salt and pepper to taste. Simmer on low heat for about 5 mins to reduce. Add parmesan cheese also.
Meanwhile cook the ravioli in boiling salted water. It takes about 3 minutes for them to float to surface, meaning they are cooked.
Transfer into the sauce pan and add the fresh oregano leaves and stir to coat the ravioli.
Serve immediately sprinkled with parmesan cheese  and chopped walnut.