Why the fabled goat milk soap is all you need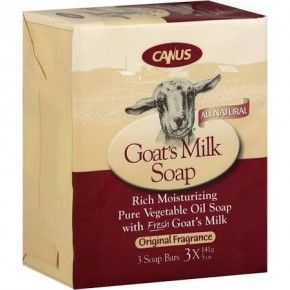 During my last trip to Thailand I bought two goat milk soaps from Phuket and absolutely loved them. My second soap was on the verge of finishing and I was looking for some goat milk soaps online but unfortunately I didn't find on any Indian website.
Few days back my cousin inquired about my Thailand trip as he was planning the same with his wife. I was super elated to hear him going to Thailand as I could get goat milk soaps.
As soon as his plan got finalised the only thing I asked him was to get goat milk soaps for me. Goat milk soaps? What are they, asked my anxious brother and I happily told him few benefits of it. My cousin had a great trip and bought a dozen of them for me and hearing so much from me about them my sister in law got for others too.
Before telling its benefit, I want t to tell you that the biggest skin care secret of famous Cleopatra known for her beauty and amazing skin was bathing in goat's milk. So here are few natural benefits that goat milk has to offer:
1. Treats acne: Goat's milk has anti-bacterial properties that delay the growth of microbial organisms that spur the spread of acne.
2. Smooth Skin: It contains alpha-hydroxy acids such as lactic acid which help remove dead skin cells from your skin's surface. This leaves new cells on the surface of your skin that is smoother and younger looking.
3. Repairs damaged skin: Several medical studies shows that creams made with Vitamin A reduce lines and wrinkles, control acne and goat milk contains many vitamins, but is particularly high in Vitamin A, which is necessary to repair damaged skin tissue, and maintain healthy skin.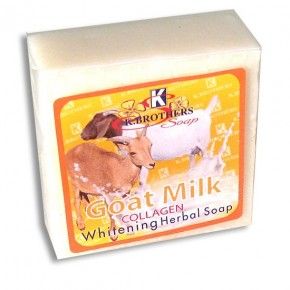 4. Anti-inflammatory: Due to its fat molecule content, goat milk can reduce skin inflammation, and soothes dry and damaged skin.
5. Moisturizes: Goat milk consists of natural emollients and triglycerides that act as natural moisturizer .It will not dry your skin out like many other soaps.