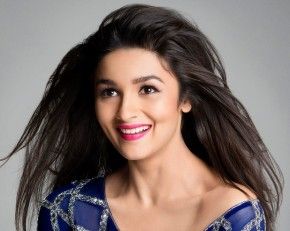 According to Aashmeen Munjaal, "Taking good care of your skin is the first step towards successfully creating any desired makeup look. "The key to romantic makeup is flawless dewy skin, so be sure to keep the skin hydrated. She provides some simple steps for getting gorgeous.
Hydrate & correct: First, prepare the skin by moisturizing. Follow with a citrus-based color corrector to counteract under eye blue/purple undertones and neutralize any unwanted red tones, such as spots and blemishes. Use in conjunction with the apricot shade to further brighten and even the skin tone.
Apply foundation: Next, apply a light-reflecting sheer liquid foundation and use a concealer only where you need it most. If you have a particularly oily t-zone, dust with translucent powder to set.
Add cheek color: Apply a blend of sandy beige and pink powder blush to the apples of your cheeks and blend along the cheekbone. To add some extra warmth to skin, finish with a light dusting of bronzer along the edges of your face and gently across the bridge of the nose, where the sunlight would naturally fall.
Add eye makeup: Brush on neutral beige eyeshadow and blend shimmery mocha eyeshadow on top, working it from the lash line to the socket crease. For a more sultry look, blend plum eyeshadow into the hollow of the socket focusing on the outer corners. Using a fine eyeliner brush, apply a thin line of shimmery mocha shadow just under the roots of the lower lashes and blend to touch in the inner corners to open up your eyes.
Enhance eyes: For added definition, draw along the upper lash line with a black eyeliner pencil and thicken the line gradually from the middle of the eyelid towards the outer corner of the eye, extending it slightly beyond the eye and curving it upwards to create a subtle flick. Draw along the inner rim of the lower lid to elongate the eye. Curl lashes and apply mascara.
Paint your pout: Apply silky lip gloss in shell pink for a touch of color and a glossy finish. Try any bright colour like pink, red, Orange.
Make up by Aashmeen Munjal