Check out the beauty benefits of using flaxseeds for your hair and skin.
Flaxseeds are known to be amongst easily accessible superfoods that can be included in the diet. They are not only affordable but are also a powerhouse of nutrients and the benefits of including them in your diet are immense.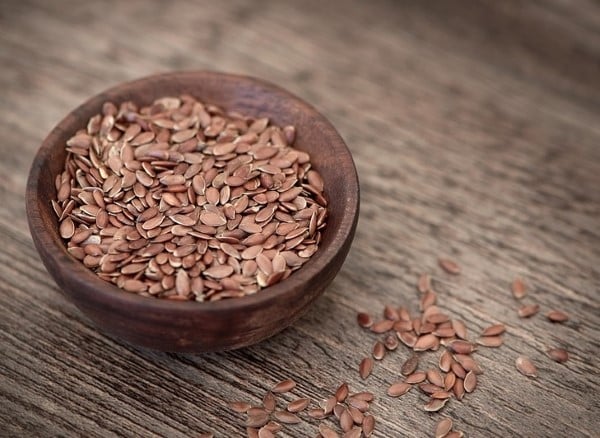 Flaxseeds have a high content of Omega-3 Fats, Lignin, Protein, and various vitamins and minerals. Though these are exceptionally great for health, many people do not recognize it for its beauty benefits. Flaxseeds are just as good for your hair and skin and using at can solve many hair and skin related problems in just a few weeks. 
If you are looking for natural ingredients that you can incorporate into your beauty regime then flaxseeds should be one of them. Here is how using flaxseeds can help fix your beauty woes. 
Reduces wrinkles and fine lines 
Flaxseeds slow down the formation of wrinkles and fine lines which can also be a result of dehydration and stress, apart from aging. It helps smoothen out visible fine lines and also makes your skin softer. 
Makes your skin glow 
Glowing skin suits every complexion and flaxseeds help you achieve that when you want your skin to look radiant and healthy. Since these seeds are rich in nutrients, they help bring out the natural glow of your skin. 
Helps your skin heal 
Owing to the many nutrients, flaxseeds help your skin heal from rashes and inflammatory reactions. It helps reduce irritation and inflammation and soothes your skin. 
Makes your hair shiny 
If you want your hair to have a glossy shine and soft texture then you can rely on flaxseeds gel to work its magic. It gives your hair a healthy shine and even improves hair health. 
Prevents dandruff 
Dandruff is a common problem and you can keep it under control by applying flaxseeds gel on your scalp. It provides your scalp with intense hydration which helps reduce dandruff to a great extent. 
Helps with acne 
People with sensitive skin have a hard time trying to find remedies that work for them. Flaxseeds are proven to be an effective solution for acne-prone skin. 
Here are some beauty benefits of using flaxseeds. You can use it for skin and hair benefits by adding them to your mask, face pack and you can also make flaxseeds gel at home.