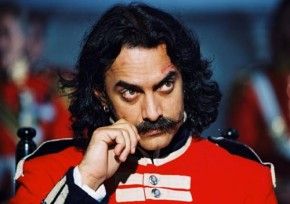 Bollywood has always been the pride of being an Indian, I mean don't we love our moves and the singing and dancing? And people all over the globe recognize and relate to our iconic stars like Amitabh Bachhan, Shah Rukh Khan or Aishwarya Rai Bachhan.
A tiny example, I have lived two years in Lagos(Nigeria) and one fine day I hear a local radio station playing Kal Ho Naa Ho title track and after that they had a full ten minute discussion on Bollywood movies. Honestly, I loved hearing about it in some other country. It gives you an inane sense of pride listening to others discuss and awe about Bollywood.
We do learn a lot from our movies, from falling in love to enjoying a heart break! So here are five things that our movies keep reminding us of and make us feel proud: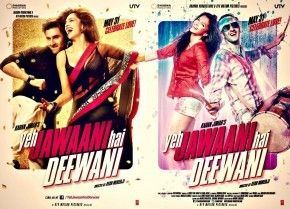 Family is the best thing that can happen to you: From Hum Aapke Hain Kaun to Yeh Jawani Hai Dewaani, family ties are given utmost importance in our movies. Remember the movie Baghban? I think I cry every time I watch that movie. It was a beautiful depiction of how we are sometimes so engrossed in our lives that we forget our loved ones and stop caring about their existence.
Believe in the idea of love: Bollywood is a die-hard believer of love and I think about 70 per cent of love marriages happen due to our movies! Maybe we won't have random dancers and songs playing in the background while we romance with our beloved, but somehow the whole idea just makes you feel that maybe love isn't half that bad as it seems to be.
Happy Endings are right around the corner: Indian cinema equals fairy tales and happily ever after definitely exists here. Movies always make you feel that happy endings are possible! Well I am not saying it always does happen but there is no harm in being the optimistic soul around believing that at the end of it, everything will fall into its place.
The best Indian history teachers ever: Like most students history is not my preferred or favourite subject. But when Bollywood decides to make a historic epic we all sit up and take notice. After watching movies like Bhagat Singh and Mangal Pandey, I suddenly feel all patriotic and would go back home and read more about our history and freedom fighters and how people struggled to get us to what we are today.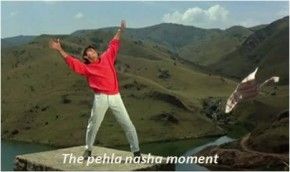 Songs that somehow make us feel perfect: Bollywood songs form the best playlists and are the maximum played ones on our iPods. From parting, to clubbing, to falling in love to crying with heartbreak there will always be a bevy of Bollywood songs perfect for your situation.  Sometimes they aren't even related to the plot of the movie but then who cares until we all enjoy and tap our feet to it.
Basically, Bollywood is a depiction of our mish-mash cultural saga to the global audience. We do it the best and we all should be proud of it! At the end of the day it boils down to one thing, entertainment which we are topping the list at the moment. So why not grab a bucket of popcorn and make yourself comfortable on the couch and watch your favourite bollywood movie? Let me know your favourites, i might rent a DVD soon if I haven't watched it already!