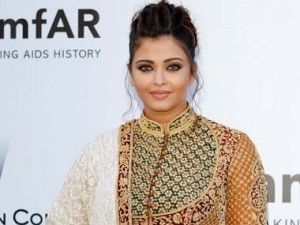 Seems Abhi-Ash's daughter will be one high flier. Mommy Aishwarya took baby Aaradhya on a shopping spree to London!
Some lucky girls have it all. Sigh! A few shoppers at London's posh Regent Street spotted Aishwayra with her beautiful daughter. This started twitter frenzy with onlookers tweeting Aishwarya and Aradhya's shopping trip at Gap.
Though Ash was in London due to work. She took time off to indulge in shopping with the lil' one. Aishwarya was in London as a special guest to celebrate the opening of the Bulgari Hotel and Residences.