Did Ajay Devgn just share his wife Kajol's whatsapp number:
Ajay Devgn took the social media by storm recently by posting something on his Twitter handle. He shared a phone number on social media saying it is of his wife Kajol and she should be contacted on this! Ajay wrote in the message on Twitter, "Kajol not in country. Co-ordinate with her on WhatsApp **********."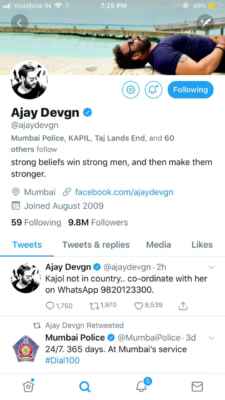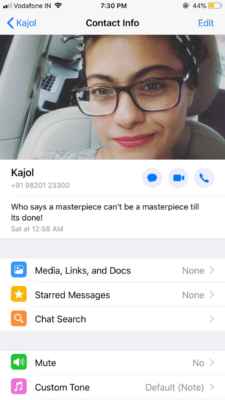 No sooner after this message twitter reacted to it wondering if his account has been hacked. Celebrity accounts have been hacked many times before too, so it would not be anything new this time. But, hours after this tweet Ajay tweeted again saying, "Pranks on film set are so passe so tried pulling one on you guys here." He tagged Kajol too in his messages later. Ajay Devgn is known for being a prankster on film sets too and this shows that the number he posted was fake.
Pranks on film set are so passé… so tried pulling one on you guys here.. 😂 😜 @KajolAtUN https://t.co/SpQzsfhlAB

— Ajay Devgn (@ajaydevgn) September 24, 2018
Looks like your pranks are out of the studios now… But there is No Entry for them at home! 😡 https://t.co/BJsBKW5jjD

— Kajol (@KajolAtUN) September 25, 2018

People reacted  hilariously: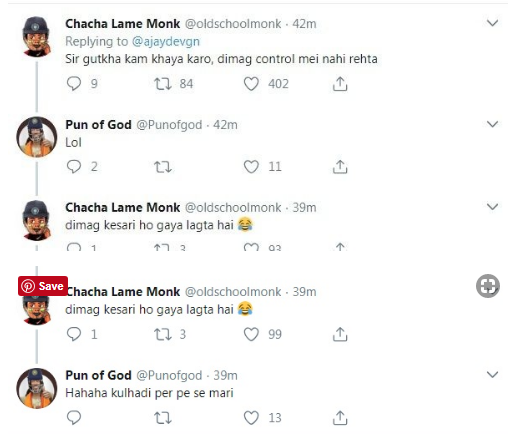 Kajol is presently busy promoting her new film Helicopter Eela and she also commented on all that happened. Ajay Devgn is currently working on a film based on the battle of Saragarhi.