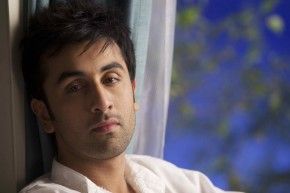 Few days back, everyone was taken aback when they came to know that Ranbir Kapoor – Katrina Kaif love story has arrived to an unexpected end. Unexpected because, just two weeks before this news bust, the couple was seen sharing an intimate kiss on the terrace of their love-nest. This shows that the couple tried making it work but  things weren't falling in place for them after which they registered their agreement to part ways. But the good part is that even after the much publicized break-up they look calm and undisturbed at public places.
Along with the emotional baggage, the break-up with Katrina has cost Ranbir a blast! According to a leading website, Ranbir's break-up is going to cost him monetarily. He will lose around INR 21 crore after moving out from the house he shared with Katrina. The couple allegedly used to pay INR 15 lakh as rent for their penthouse and Ranbir Kapoor had paid INR 21 crore as the security deposit. The couple had invested a lot of time and even handpicked up souvenirs and artifacts from their foreign trips.
After break-up with Kat, RK moved to his new home in Wilson Apartments on Hill Road and has occupied the entire top floor.
It seems breakups in Bollywood comes with a price. We wish the couple good luck for their future.