People share "Diwali ki Safai" memes, as they prepare for Diwali: 
The best time of the year, "Diwali time" is almost here. Along with sweets, celebrations, and fun activities, it is safai time also. You can not ignore your mom's plea to clean the house. From unused utensils in the kitchen to other useless things, every single item in your house needs to be cleaned and dusted.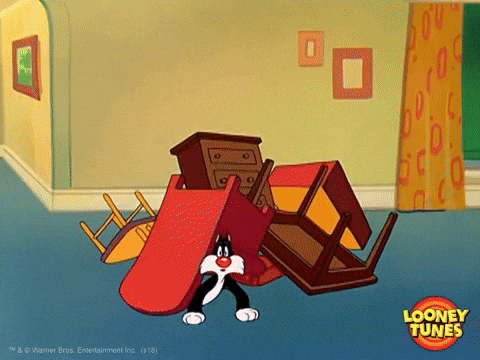 So, while you enjoy helping your mom with special Diwali safai, here are some lit memes about "Ghar ki Safai". After all it is an annual ritual. 
Check out the memes below: 
YARR WHO THE HELL CAME WITH THE IDEA OF GHAR KI SAFAI AT DIWALI TIMES, I MEAN GANGA JAL SPRINKLE KRDETE HAIN NA YARR

— Ad! (@kaun_aditya) October 22, 2020
Not a meme.
Just a virtual representation of me during Diwali ki safai. pic.twitter.com/s0UdOUUbeQ

— Kalakar Ji Ke Memes (@kalakarjikememe) October 19, 2020
When my bestie is not replying me

•Padhai kr rhi hogi ❌

•Diwali ki safai kr rhi hogi ✅

— FUNNY SKELETON 💀 (@funnyskeletonn) October 26, 2020
When mom says she'll give jalebi fafda only if you help her in diwali ki safai – pic.twitter.com/ULiTDiT9Qp

— jethiya (@kunalgt) October 25, 2020
Jeene k hein 4 din, usme se 2 din toh Diwali ki safai k kaato

— shirt the fork up (@_Muriel_Bing) October 25, 2020
No one:
Literally no one:
*Me after Diwali ki saph safai* pic.twitter.com/SGvsAqO5y8

— love_bts_life💜.사랑해 (@BTSfang09633819) October 24, 2020
No one:

*Indian moms during diwali ki safai pic.twitter.com/9WP15YJ4CZ

— Ignored Wolf 🐺 (@IGnorED_WoLF) October 22, 2020
Diwali ki safai khatm hone ke baad
My mom :- pic.twitter.com/kRIwBl2MmS

— Yogesh Jaimini 🇮🇳 (@yogeshcasm) October 25, 2020
*flying chappal recieved moment*

Mom : diwali ki safai me help kr wao, ye kaam de rahi hun kr logi na?
Me: …….
mom: bolo?
Me: pic.twitter.com/xQhFqZfsPN

— Phunny hai (@PhunnyHai) October 26, 2020
But honestly, it's fun to clean and decorate the house for this festival. Isn't it?