Check out Twitter's divided reactions over Miss America's scrapping of bikini round:
The Miss America organization has decided to no longer judge contestants based on their looks and body. As a result of the latest development, the contestants will no longer wear swimsuits on the stage, meaning there will be no bikini round now.
This change in management is made due to last year's email scandal in which former Miss America officials made fun of the previous title winners with regards to their intelligence, looks and sex lives. Now, the group's top three positions are held by women.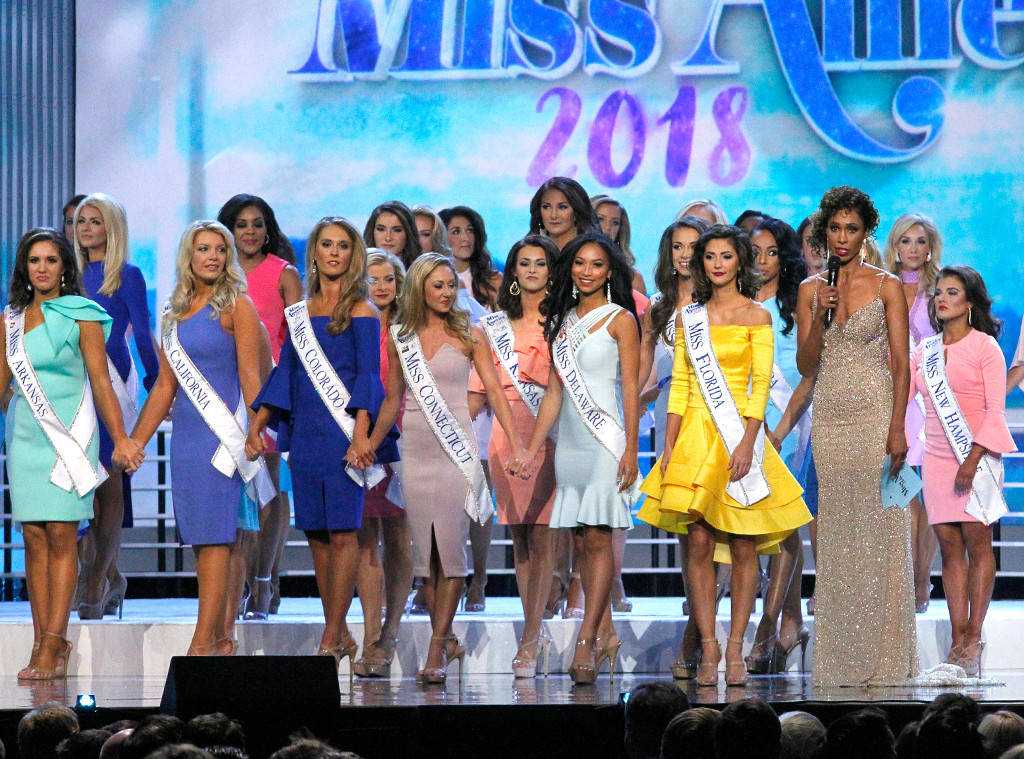 The chairwoman of the Miss America board of directors, Gretchen Carlson announced on "Good Morning America" show that the event will no longer feature a swimsuit portion. Carlson said: Miss America will be a competition, not a pageant,
She also added: "We will no longer judge our candidates on their outward physical appearance. That's huge,"
When anything happens, Twitter is where people start sharing opinions about it. This time Twitter people seem to be divided by the organization's decision of scrapping the swimsuit competition and focusing instead on personality and intellect. People started using hashtag #byebyebikini to share their opinions.
While some users were happy:
WOW FINALLY. It's only taken decades for Miss America to choose to learn about women's achievements instead of judging physical fitness/appearance #ByeByeBikini
Yay….The next edition of the Miss America pageant will scrap swimsuits and will be more inclusive to women of all sizes. #byebyebikini

— Judy Brumfield (@SC2MIAMI) June 5, 2018
Bravo! Positive step forward for @MissAmerica program. #byebyebikini Save the swimsuits for swimming competitions. pic.twitter.com/l8nuUTU8zi

— Velvet Hasner (@hasnerv) June 5, 2018
WOW FINALLY. It's only taken decades for Miss America to choose to learn about women's achievements instead of judging physical fitness/appearance #ByeByeBikini pic.twitter.com/Bv2bDNbiqn

— blabbsabbsabbs (@abby_wennick) June 6, 2018
As a local titleholder, I've never been more proud to be involved in the Miss America Organization. I am no longer going to be judged on the way my body was naturally made. What a positive change. #byebyebikini

— Amanda Lewis (@AmandaLewis323) June 5, 2018
#byebyebikini. The @missamerica competition will no longer have a Swimsuit portion! 🙌 It's a bold move for the @MissAmericaOrg to cut👙 after nearly 100 years, but I'm excited to see a new era of #MissAmerica with emphasis on scholarship, talent, and the inner beauty of women. pic.twitter.com/WXNO8sfbGJ

— Caroline Weinroth (@carofinew) June 5, 2018
Others did not take it positively:
The beginning of the end of Miss America. The swimsuit portion is the ONLY reason anyone even watches. Crash n burn…. 👙🔥#MissAmerica #byebyebikini

— Live Cum Sluts 40.5K (@LiveCumSluts) June 5, 2018
How I really feel about #MissAmerica removing the swimsuit and evening gown competitions: #byebyebikini 🙄 pic.twitter.com/hm2KKaqYKV

— Tessa Dee (@TheTessaDee) June 5, 2018
#byebyebikini is sending the wrong message – the swimsuit competition does not need to change, but how we teach young men to treat women does pic.twitter.com/wwzBqRFakB

— Kali Brooke Whitaker (@KaliBWhitaker) June 5, 2018
#ByeByeBikini Eh? Ha! That's stupid. Age old orgs are taking desperate measures to fit into the "new normal".

My take on where they got it wrong: @Boyscouts: Brotherhood is important, a safe place for young men to grow and learn is a good thing.@MissAmericaOrg Health matters

— James Lott (@JamesOLott) June 5, 2018
What is your take on it?